COUPLES
Brian Austin Green Reveals How He Met His 'Passionate' & 'Fun' Girlfriend Sharna Burgees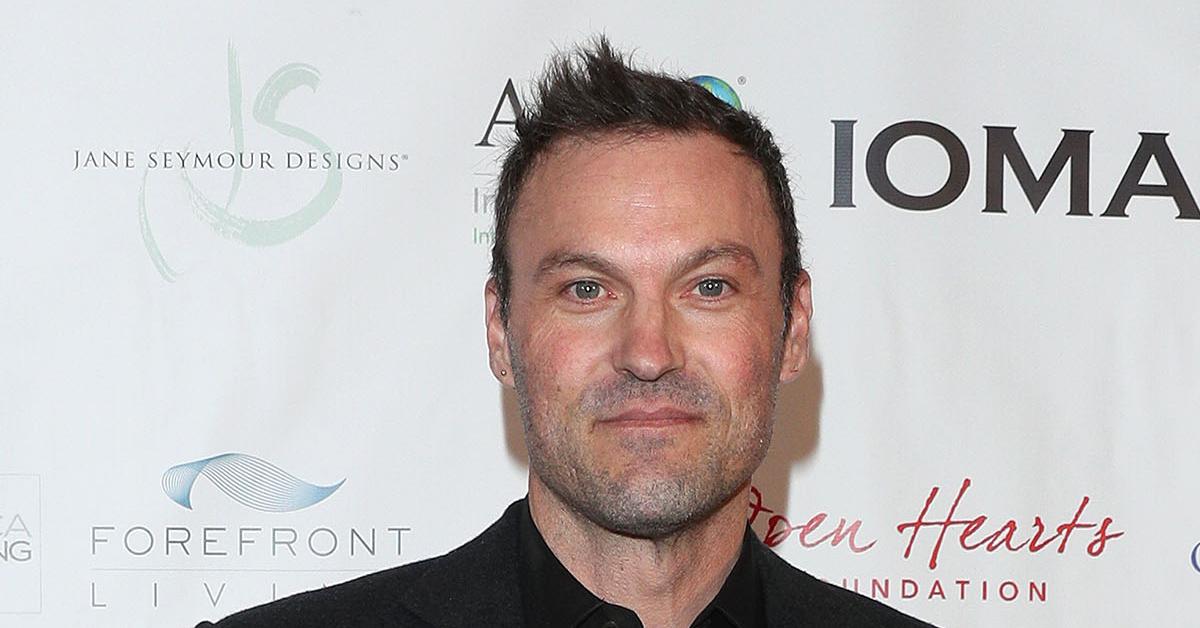 They've only been dating for a month, but Brian Austin Green says his relationship with Dancing With the Stars pro Sharna Burgees couldn't be going any better.
The father of four, who made headlines last year following his split (and second divorce filing) from his estranged wife, Megan Fox, has moved on from his former flame, yet his pairing with the 35-year-old dancer only came about because they happen to share the same business manager.
While Green has been relatively private about his love life, considering how happy he is with the new leading lady in his life, the actor didn't hold back to gush about his relationship in his latest interview with Access Daily.
Article continues below advertisement
"Hawaii is an amazing place and it's all going really well right now. You know, it's early on so we don't have any labels for anything obviously but we're really enjoying each other's company, and she's an amazing woman," he told Mario Lopez.
"She's super responsible and she's super sweet and caring and compassionate and fun to be around, so I feel blessed right now."
The 47-year-old then went on to talk about their first encounter, sharing that it was their business manager who was playing matchmaker when he set up a meeting between the two just over a month ago.
While Green was hesitant on the idea of dating again so soon, having previously said he was only focused on being a dad and raising his four children, Kassius, Journey, Bodhi, and Noah, upon meeting Burgees, he appeared to have had a change of heart after all.
"Yeah, so we have the same business manager and she was like: 'Hey, I've got a client that you should meet.' And I was kind of in a place of like, you know: 'Okay,' and I begrudgingly went and we met," he recalled.
And while their relationship is still fairly new, Green asserted that he's had a terrific time with Burgess so far, including their recent trip to Hualalai, Hawaii, where the couple enjoyed each other's company while staying at the Four Seasons Resort.
Sources were quick to point out that the resort was the same place Green married Fox back in June 2010.
Meanwhile, Burgees recently took to her Instagram Story to answer a string of questions from fans, but the main topic people appeared to want answers to was her booming love life with her new man, to which she responded, saying, "Lol. Y'all don't give up on this one."
"It's almost impossible to fish out real questions amidst ones about my relationship status. I say with love and kindness. Let it go."
Green and Fox announced their separation publicly back in May 2020, though they're believed to have called it quits at the end of 2019. The Transformers star went on to file for divorce in November, having since moved on with rapper-rockstar Machine Gun Kelly.