COUPLES
Britney Spears 'Does Not Hold A Grudge' Against Justin Timberlake After 'Framing Britney Spears' Revisits Their Shocking Split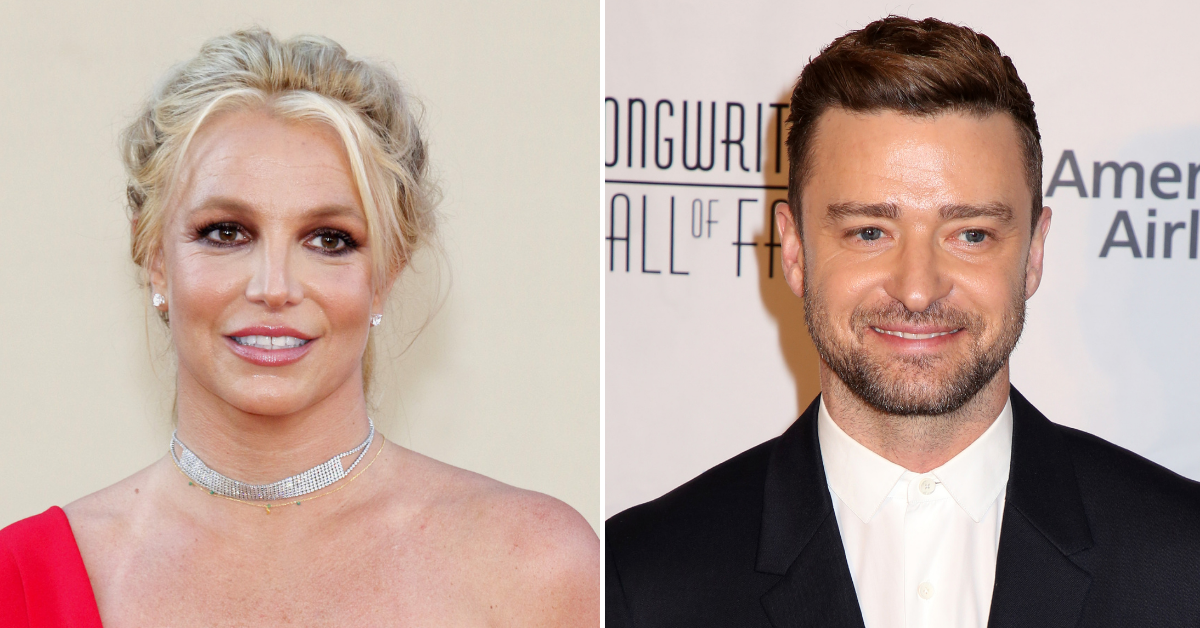 Article continues below advertisement
"Britney has been on the receiving end of so much hate through the years, particularly on social media. She would never want her fans to release the hounds on Justin," an insider said. "Hate isn't going to solve anything, regardless of what happened in the past."
"Britney does not hold a grudge against Justin over anything he's said or done," the source said. "She feels that they were young and in love and both did stupid things when they were together. She was heartbroken when they separated, but it's not something she dwells on now. She's happy and happy for him."
Article continues below advertisement
The couple dated for four years before they called it quits in 2002 amid heavy rumors that Spears had cheated on the dad-of-two. Spears' fans were upset when they felt that the documentary suggested that Timberlake pushed the narrative that his ex was unfaithful.
Article continues below advertisement
Timberlake — who released his solo album in November of 2002 — seemingly hinted at their relationship in his hit song "Cry Me A River."
"It wasn't like you only talked to him," Timberlake sings in the bop — and the music video also starred a Spears look-a-like.
"I think everyone has a side of their story, to make them feel a certain way," Spears told Diane Sawyer in 2003. "I'm not technically saying he's wrong, but I'm not technically saying he's right either." Spears also said that her song "Everytime" would touch on the split, which is about hurting an ex.
MORE ON:
Justin Timberlake
Article continues below advertisement
After the documentary was released, fans took to social media to share their feelings on the matter. "Watching this Britney doc and YES 2021 in the year we publicly acknowledge that Justin Timberlake LAUNCHED HIS CAREER BY SLUT-SHAMING BRITNEY. He completely capitalized on their private relationship," one fan tweeted.
Article continues below advertisement
"The ascent of justin timberlake in the wreckage of both britney spears and janet jackson is really something we have to answer for," another user said.
"Not once, to this day, the fully grown adult father Justin Timberlake has apologized, or even acknowledged, his part in the pain that has inflicted upon Britney Spears and Janet Jackson. And we will never forget," a fan added, referring to when Timberlake and Janet Jackson played the Super Bowl halftime show, where he exposed her breast to the audience.
Article continues below advertisement
Timberlake tied the knot with Jessica Biel in 2012, and the couple share two sons together — Silas and Phineas. The "Toxic" singer has been dating Sam Asghari since 2016 and shares sons Sean Preston and Jayden with ex Kevin Federline.
Us Weekly was the first to report that Spears' doesn't hold a grudge against Timberlake.