PHOTOS
Is Britney Spears Actually OK? Inside 6 Very Worrisome Moments Of 2020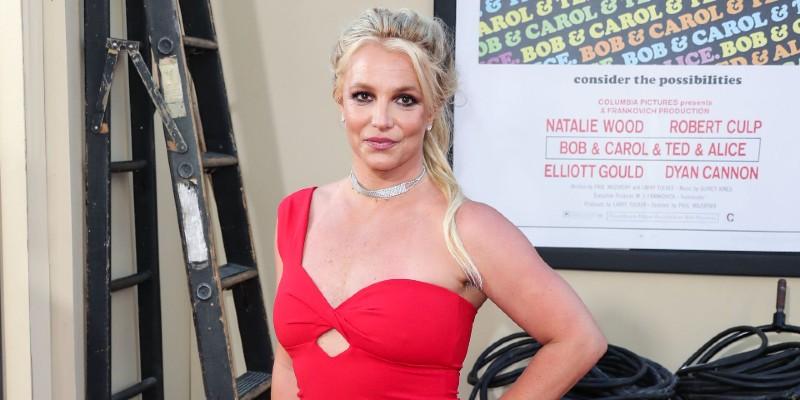 Pop icon Britney Spears has owned the music world over the past few decades, but it has been the troubled pop star's personal life that has dominated 2020.
In 2008, the singer entered into a conservatorship — meaning a court-supervised arrangement gave a guardian control of her personal decisions and finances — with her father, Jamie Spears, after suffering a very public breakdown.
Britney entered the agreement not long after a series of meltdowns that included shaving her head, hitting a parked paparazzo's car with her umbrella and multiple trips to rehab. The singer lost custody of her two sons — Sean Preston and Jayden James — she shares with ex-husband Kevin Federline, due to the incidents.
Article continues below advertisement
Social media is an outlet for people to show a snapshot of their lives. Britney is no stranger to giving an inside look into what she's been up to during quarantine — at times worrying her fans with her erratic posts.
OK! is taking a look at Britney's most bizarre Instagram moments of 2020 (so far).
Her Cryptic Instagram Post
In one of her most recent Instagram posts, she captioned a bizarre photo of herself with: "Red Coming Soon ???? ... PS I found my green pin!!!" which prompted worried fans to truly ask the singer, "Are you ok??????"
Article continues below advertisement
Wear Yellow If You Need Help
Fans have pointed out that in the comment section of one of her videos, a fan said "if you need help wear yellow in your next video." The controversial star then posted a video of herself wearing a yellow crop-top shortly after, sparking all kinds of Internet conspiracy theories.
Article continues below advertisement
Comrade Spears?
Britney shared a cryptic passage by artist Mimi Zhu calling for a redistribution of wealth and a "strike" that gave off strong Communist Manifesto vibes to many amused — and very confused — fans. One fan commented: "Comrade Spears leading the revolution babey!!!!!"
Article continues below advertisement
Her Endless Erratic Dancing
Britney has worried fans during the quarantine with her countless videos of her erratically dancing in her living room. Here she is dancing to Rihanna while flailing her arms around. She captioned the video: "Rihanna …… your music makes me FEEL like I've never felt before ?⭐️???? !!!! 'Never Ending' is my favorite song off of the ANTI album ….. I feel like I'm flying with this song ?? …… thank you ??? !!!"
Article continues below advertisement
Her Bizarre Tribute To The LGBTQ Community
She meant well, but Britney gave a truly bizarre shoutout to "all her friends at the LGBTQ community" during Pride Month. She captioned the post: "Happy Pride Month ???? !!!! I love my LGBTQ+ fans so much …. you all bring me so much joy and I am proud to support you ❤️????? !!!! PS @samasghari …… ?????? !!!!"
Article continues below advertisement
She Burnt Down Her Home Gym
How can we forget when Britney announced that she burnt down her home gym by leaving two candles lit. She captioned the video, saying: "It was an accident ….but yes …. I burnt it down ?. I walked past the door to the gym and flames ???? BOOM !!!!!! By the Grace of God the alarm ? went off after that and yippy hoorah nobody got hurt ??."