NEWS
'At Some Point She Will Tell Her Story': New Britney Spears Documentary Details The Singer's Heated Conservatorship Battle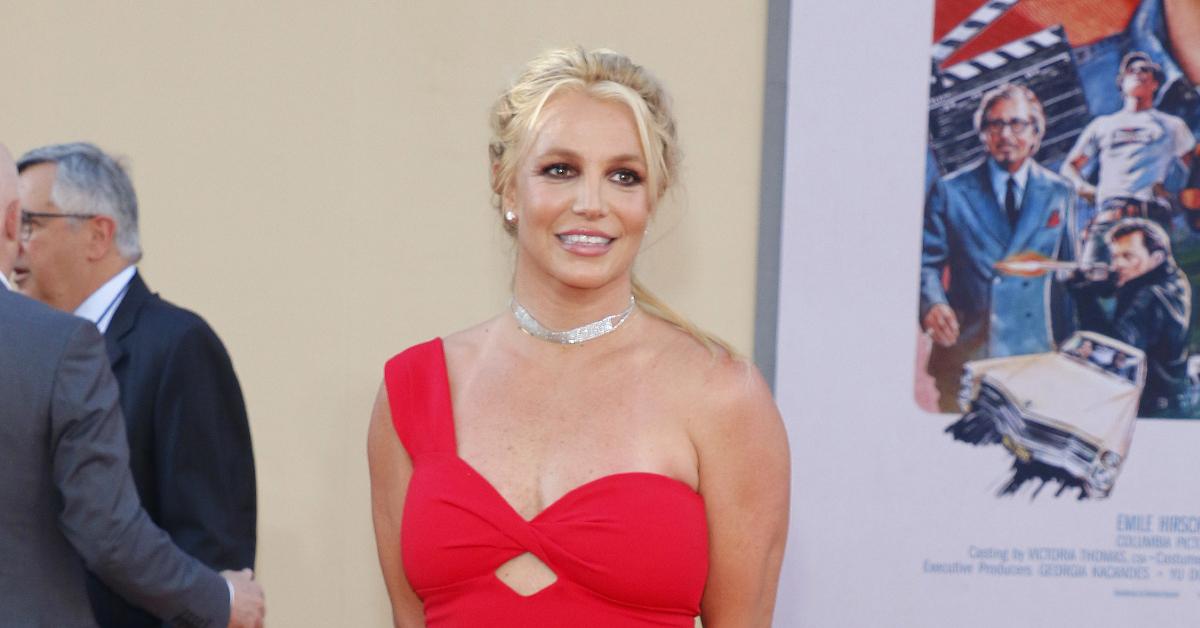 Months after her legal battle, Britney Spears' conservatorship is still a hot topic — especially with the new Samantha Stark documentary, Framing Britney Spears, which is produced by The New York Times and Left/Right. The film covers the pop icon's life and career, with insight from those closest to her.
Article continues below advertisement
The 75-minute flick details Spears' childhood, her Mickey Mouse Club Days, her past romances with Justin Timberlake and Kevin Federline, her 2008 breakdown and comeback and now her hiatus, as she navigated a legal battle to try remove father Jamie Spears from her conservatorship.
Former assistant Felicia Culotta "didn't then nor do I now understand what a conservatorship is," but when she takes into account Spears' age and achievements, she knows "first-hand [what Britney is] capable of."
Article continues below advertisement
"That idea that Britney is a puppet who just gets moved around and gets told what to do is incredibly inaccurate," backup dancer Kevin Tanhareon said.
"When I was involved in all of those years, we would present a lot of ideas. She would have to like them, and she would have to approve them. She was very creative. She was the one who knew what she wanted to do, and she would make that happen or her people would make that happen for her. That's how I got hired is because she just told somebody, 'No, I want him to do it.' And it happened within an hour. She was the boss."
Article continues below advertisement
While Jamie has been at the helm of the conservatorship since it was established, talent agent Nancy Carson recalled seeing her mom, Lynne Spears, more often in the early 1990s.
"Jamie visited from time to time and was anxious to see this time be worthwhile so that he could justify the money that it was costing to do this," Carson recalled.
Article continues below advertisement
"Her mother would do whatever it took, personally and for the family's sake, for Britney to be a star," former Jive executive Kim Kaimain shared.
"I never talked to her father. The only thing Jamie ever said to me was, 'My daughter is going to be so rich she's going to buy me a boat.' That's all I'm going to say about Jamie."
After Britney was hospitalized in 2008, the "Toxic" singer met with Adam Streisand to look for an attorney and knew there was no escaping the conservatorship, which was "a pretty sound judgment" on her part.
"She said, 'I don't want my father to be the conservator.' That was her one request. She wanted a professional or somebody independent," Streisand recalled.
Article continues below advertisement
"Britney welcomes and appreciates the informed support of her fans," Spears' attorney Samuel Ingham said in a court filing in September 2020, as she tried to "regain some personal autonomy." Meanwhile, fans launched the #FreeBritney campaign on social media in the hopes that Spears would be released from the conservatorship.
Article continues below advertisement
While Britney was unable to remove her father from her conservatorship, Bessemer Trust was appointed as a co-conservator.
"I know at some point she will tell her story. I know she will," Culotta vowed. "And I am so grateful for when that point comes, that she's able to sit down and … everything will fall into place."
Framing Britney Spears will begin streaming on Hulu on Friday, February 5, and will air on FX the same evening at 10 p.m ET.