NEWS
Britney Spears' Fiancé Sam Asghari Claims 'The World Is Ours Baby' As Pop Star's Grueling Feud With Family Members Continues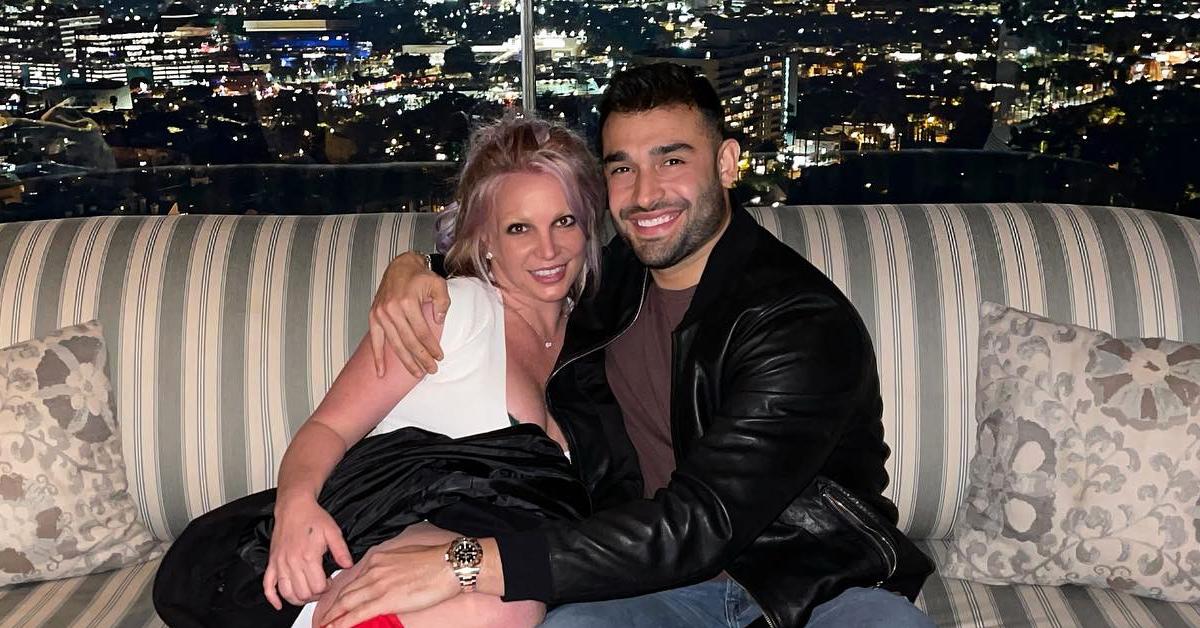 Article continues below advertisement
While the pop icon continues to deal with her ongoing legal and familial woes, her hunky man, Sam Asghari, is helping her smile through it all.
Article continues below advertisement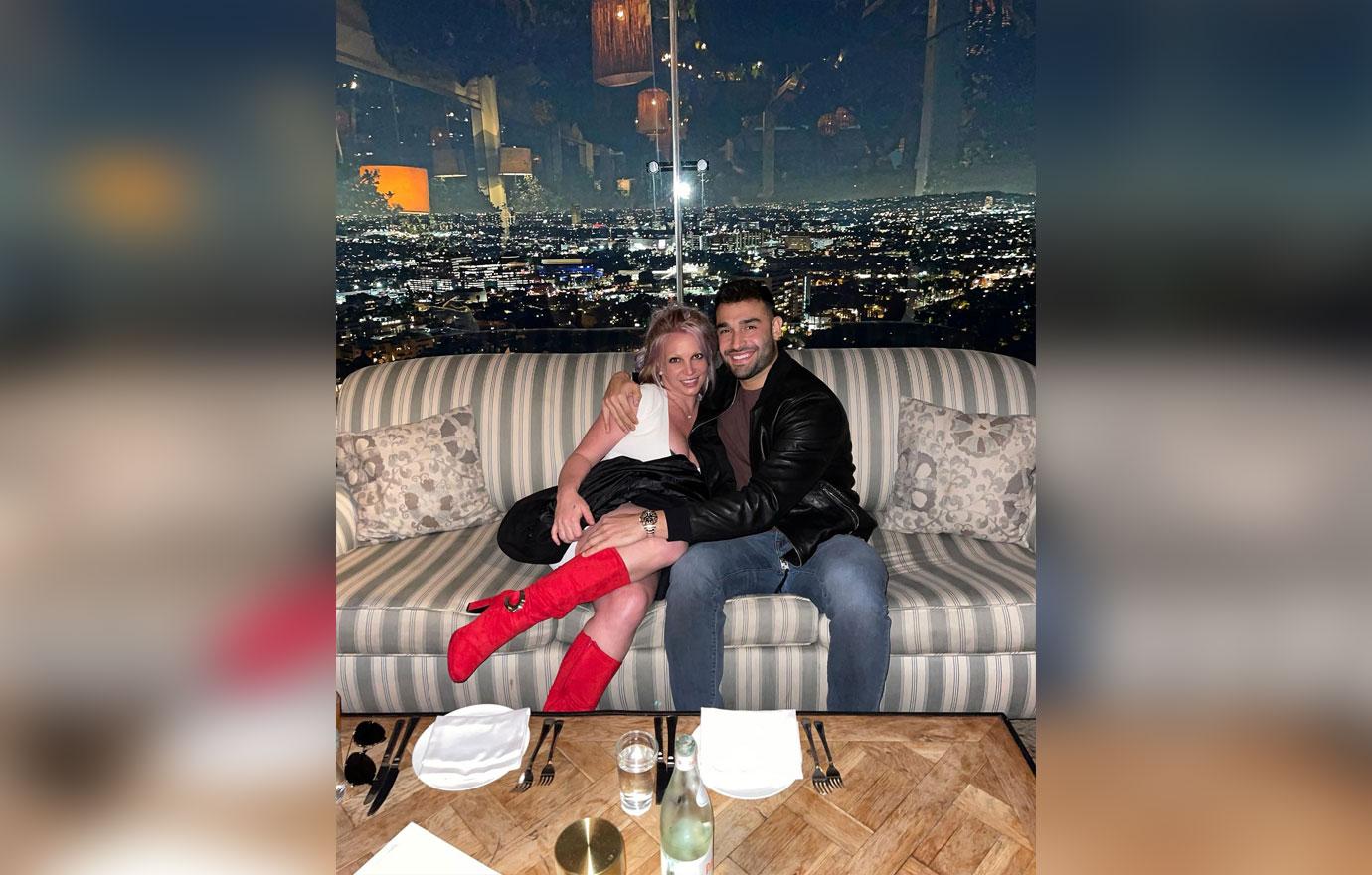 "The world is ours baby 🦁," he captioned the pic, which showed the pair cuddling up on a couch at a roof-top venue overlooking the city lights.
Article continues below advertisement
Sam's post comes just hours after Britney's legal team duked it out with lawyers for her father, Jamie Spears, who is trying to get his daughter to continue to pay his legal expenses even after her conservatorship was terminated in November. Jamie was suspended as the conservator of Britney's estate two months prior.
Article continues below advertisement
While Judge Brenda Penny didn't make a decision on the matter during the Wednesday hearing, she scheduled a separate court date to address a series of allegations against Jamie, including claims that he eavesdropped on his daughter and mismanaged her finances while acting as her conservator for several years.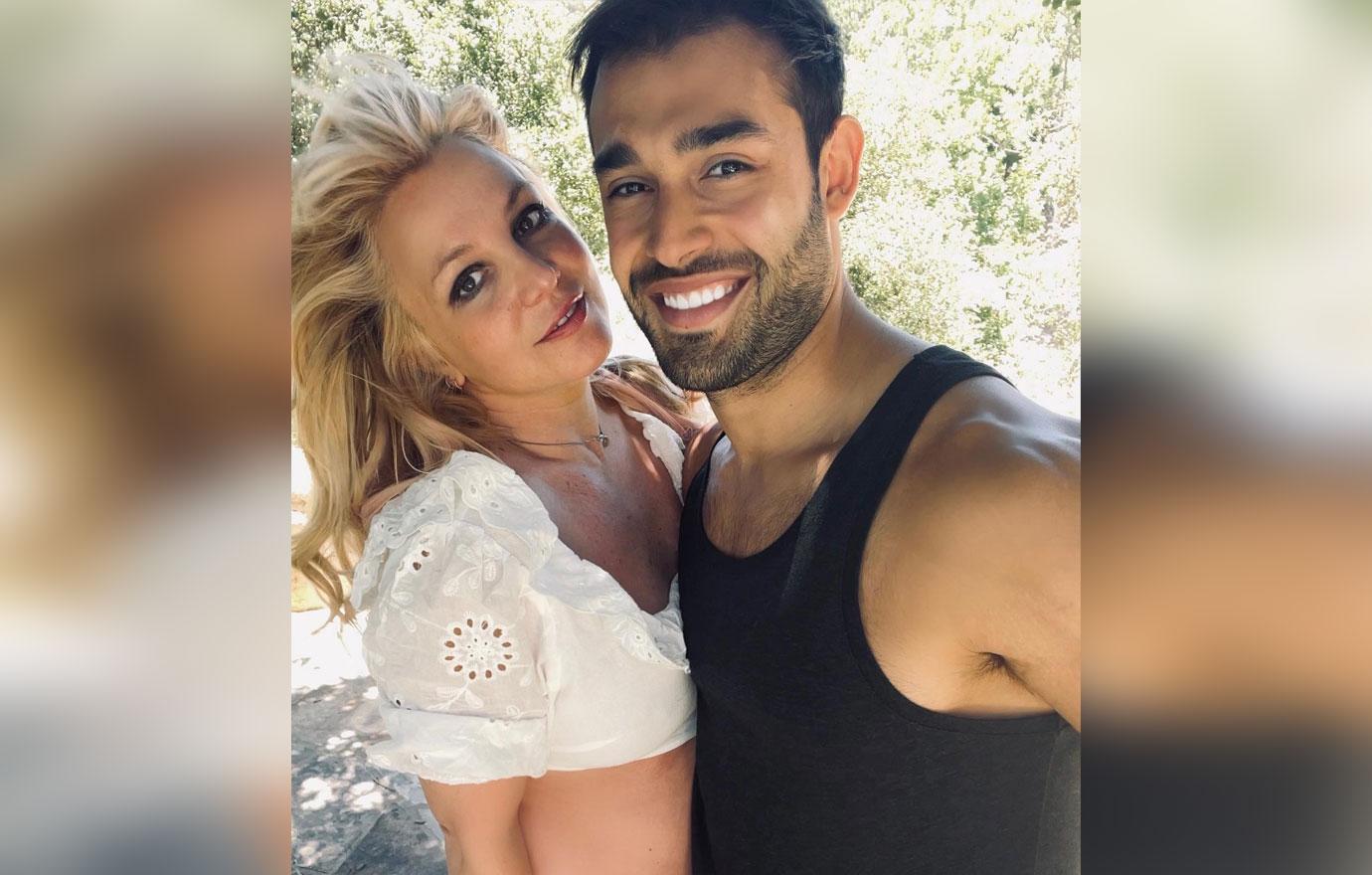 Article continues below advertisement
After the "Gimme More" singer's lawyer, Mathew Rosengart, brought up accusations against Jamie for allegedly instructing his daughter's security team to set up the eavesdropping ploy, the 69-year-old's attorney quickly fired back to denounce the claims.
Jamie's lawyer, Alex Weingarten, told the judge, "virtually everything that is alleged is…fake or taken out of context," as OK! previously reported, causing Mathew to ask the judge if he could "respond to these false statements [and] lies."
Article continues below advertisement
Consequently, the judge decided to handle the matter at a later date set for July 27, where the allegations against Jamie and the conservatorship team will be further hashed out.
Article continues below advertisement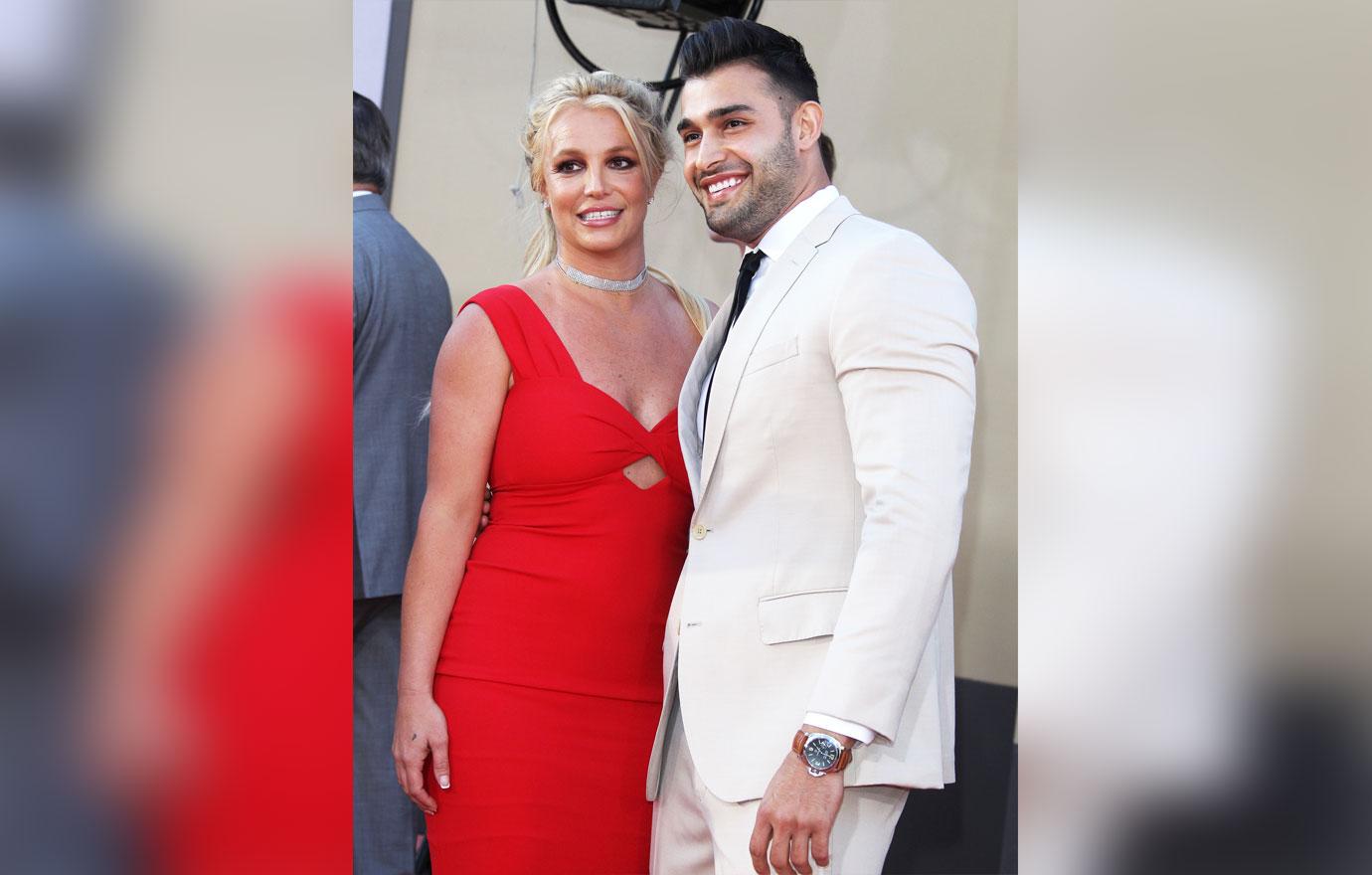 During Wednesday's hearing, Alex also requested that Britney's medical records be unsealed, with the hopes of giving the public the "truth" regarding the conservatorship case, as he claimed the "public has the right to know."
Article continues below advertisement
In response, Mathew called the request "disgraceful," stating: "We don't think a father who loves his daughter would file to unseal her medical records. He also called the situation "offensive" and "highly inappropriate."
Meanwhile, Britney is also hashing things out with her estranged sister, Jamie Lynn, who was recently slapped with a legal letter from Britney's team, demanding that she stop referencing the "Toxic" songstress "derogatorily" while promoting her new memoir, Things I Should Have Said.