NEWS
'I Love Simply Enjoying The Basics Of Every Day Life:' Britney Spears Speaks Out After World Is Shocked By 'Framing Britney Spears'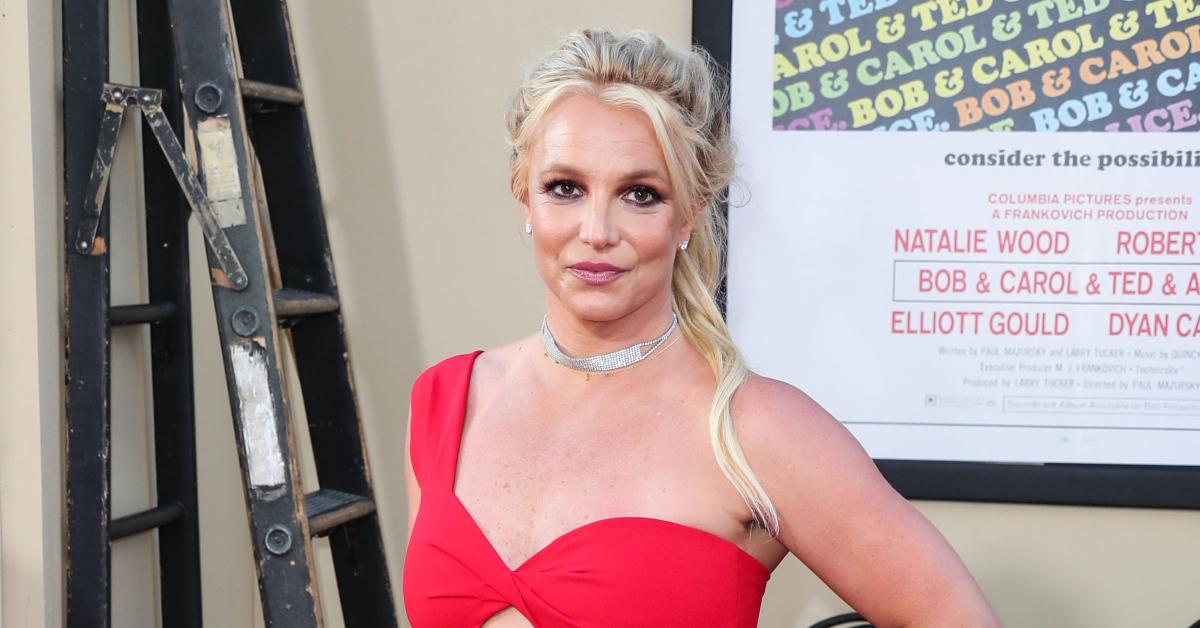 After the release of Framing Britney Spears last week, the pop sensation has finally spoken up.
Article continues below advertisement
"I'll always love being on stage .... but I am taking the time to learn and be a normal person," Britney Spears wrote on Instagram alongside a video of her performing "Toxic" three years ago. "I love simply enjoying the basics of every day life !!!!"
Article continues below advertisement
Article continues below advertisement
"You deserve to enjoy life the way you want," one fan wrote.
"Whatever is best for you," another commented.
"Ready for the biggest comeback again," a third fan gushed.
The 39-year-old did not directly comment on Framing Britney Spears, which looks at her childhood, conservatorship, career, relationships and notable moments such as her 2008 breakdown.
Article continues below advertisement
"I have always wanted nothing but the best for my better half, and will continue to support her following her dreams and creating the future she wants and deserves," Spears' boyfriend Sam Asghari told PEOPLE. "I am thankful for all of the love and support she is receiving from her fans all over the world, and I am looking forward to a normal, amazing future together."
Article continues below advertisement
The pair met on the set of Spears' "Slumber Party" music video in 2016 and started dating later that year.
Following his statement, the 27-year-old took to social media and bashed his girlfriend's father, Jamie Spears.
"Now it's important for people to understand that I have zero respect for someone trying to control our relationship and constantly throwing obstacles our way," Asghari wrote on his Instagram Story on Tuesday, February 9. "In my opinion Jamie is a total d*ck. I won't be going into details because I've always respected our privacy but at the same time I didn't come to this country to not be able to express my opinion and freedom."
Article continues below advertisement
Spears has watched the documentary, according to Page Six.
"There are parts of the film that were too hard and emotional for her to watch — the scenes that describe the most difficult times of her life, the relentless media circus and the harsh focus on her as a young mother. But, she feels, for the first time in many years, that people are on her side and things will get better for her," a source told the outlet.
"She hopes that, because of this, she will be finally be freed from the vice-like grip of her father. She is also very grateful and humbled by the public outcry, all the support from her fans and the celebrities like Sarah Jessica Parker who have spoken out on her behalf."
Last year she entered a court battle in an attempt to remove Jamie from the conservatorship. Jamie remained her conservator but Bessemer Trust was appointed co-conservator. The blonde beauty's attorney Samuel Ingham said that his client is "afraid" of her father, and "she will not perform again if her father is in charge of her career," during court proceedings.
Article continues below advertisement
"She is in a place where she is fondly looking back at her 20 years in the industry. And that's why she is ready to pack it up for good once she has completed her work obligations, reached an agreement with the record label, and wrapped up her residency which has been on hiatus indefinitely," an insider previously told OK!.