NEWS
Brooklyn Beckham Shows Off Chef Skills After Coming Under Fire For Crediting $1.2 Million Car To Career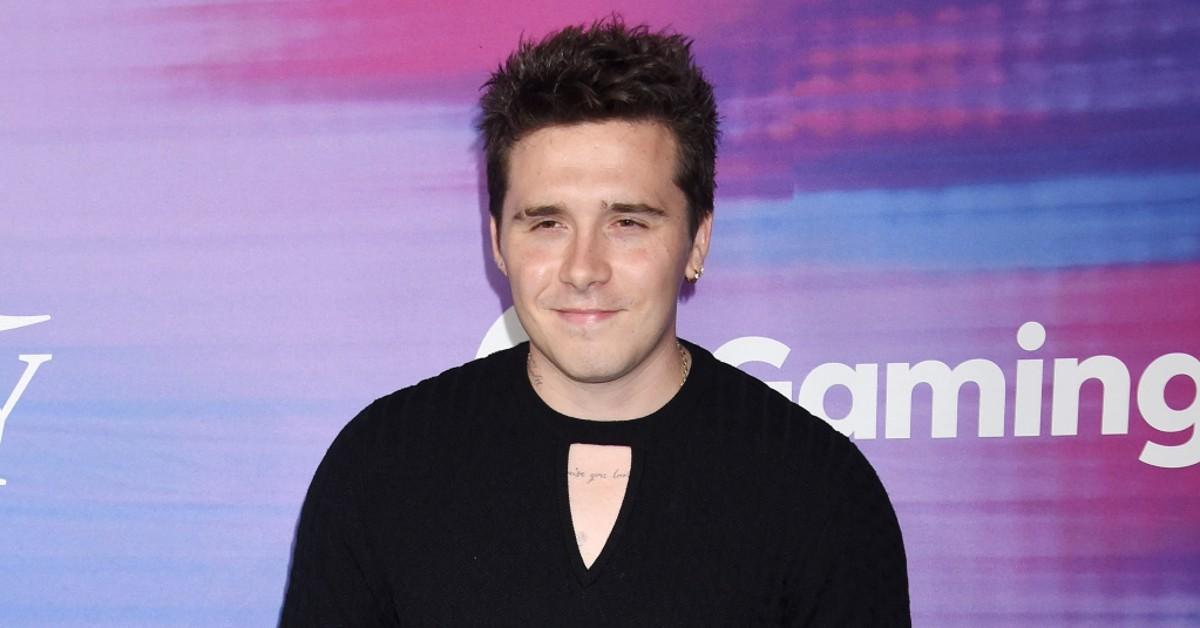 Brooklyn Beckham is showing he takes his career seriously. Despite being trolled for dubbing himself a chef, explaining his career is why he drives around in a million dollar car, the recently married celeb is proving he is more than just the famous offspring of parents David and Victoria Beckham.
The model showed off his impressive skills Tuesday, August 16, taking to his Instagram Story to share a snap of raw chicken he was breading, with all of the ingredients laid out on a white marble counter.
Article continues below advertisement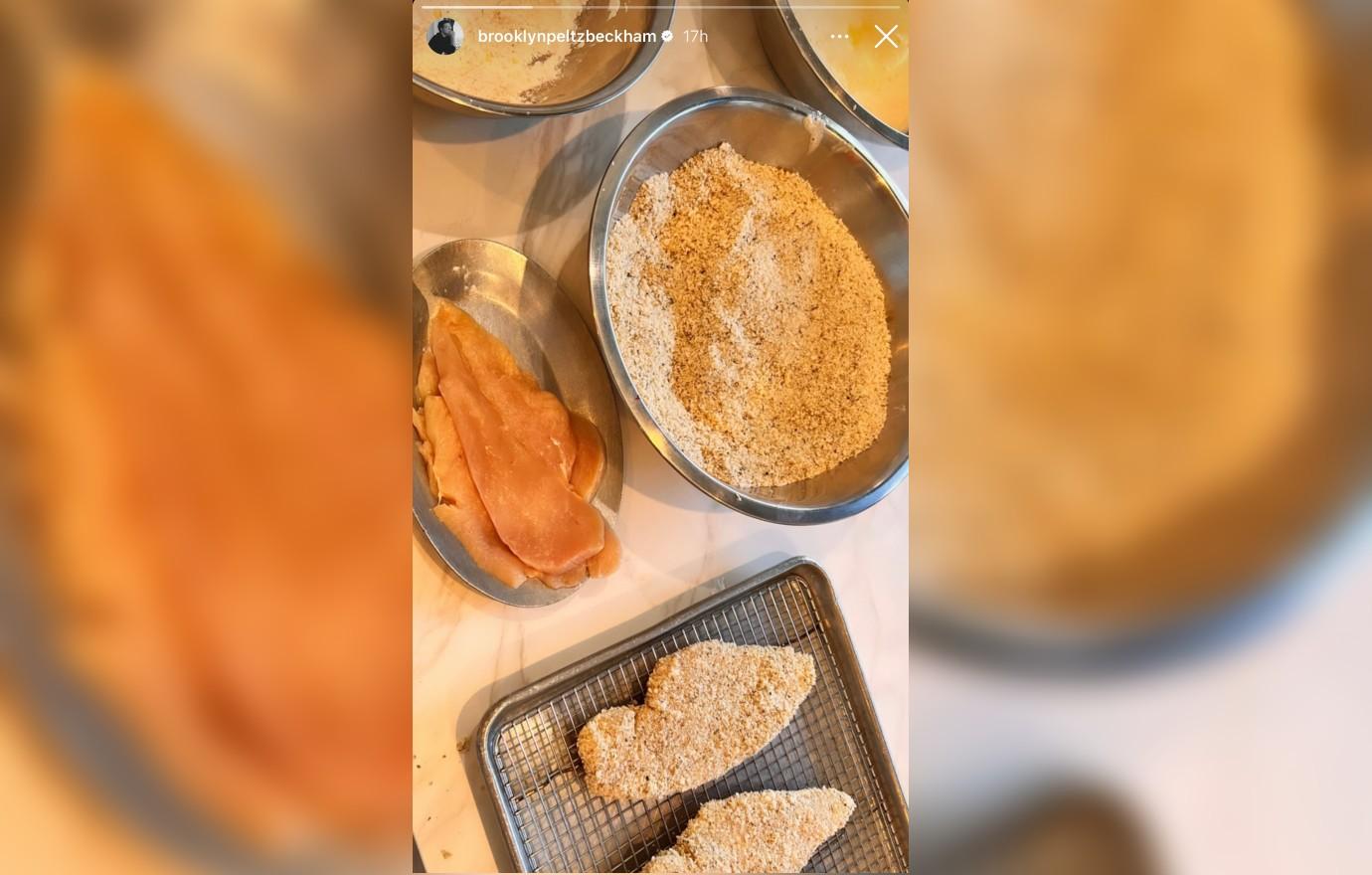 Whether he was trying to prove a point to his haters or simply showing his 14.3 million Instagram followers what he was up to, Beckham's social media post came on the heels of a now-viral video of the model flaunting his red McLaren P1 sports car.
'HE MEANT TO SAY DADDY'S MONEY': BROOKLYN BECKHAM SLAMMED AFTER EXPLAINING THE REASON HE DRIVES $1.2 MILLION CAR IS BECAUSE HE'S A CHEF
While driving around Los Angeles earlier this week, YouTube star Daniel Mac approached Beckham to ask him some questions for his TikTok series, "What Do You Do For A Living?" (Mac is known for going up to people driving lavish cars and asking what they do that allows them to drive around in pricey vehicles.)
Excited to see the social media personality, Beckham exclaimed, "Oh my God, I know you!"
Article continues below advertisement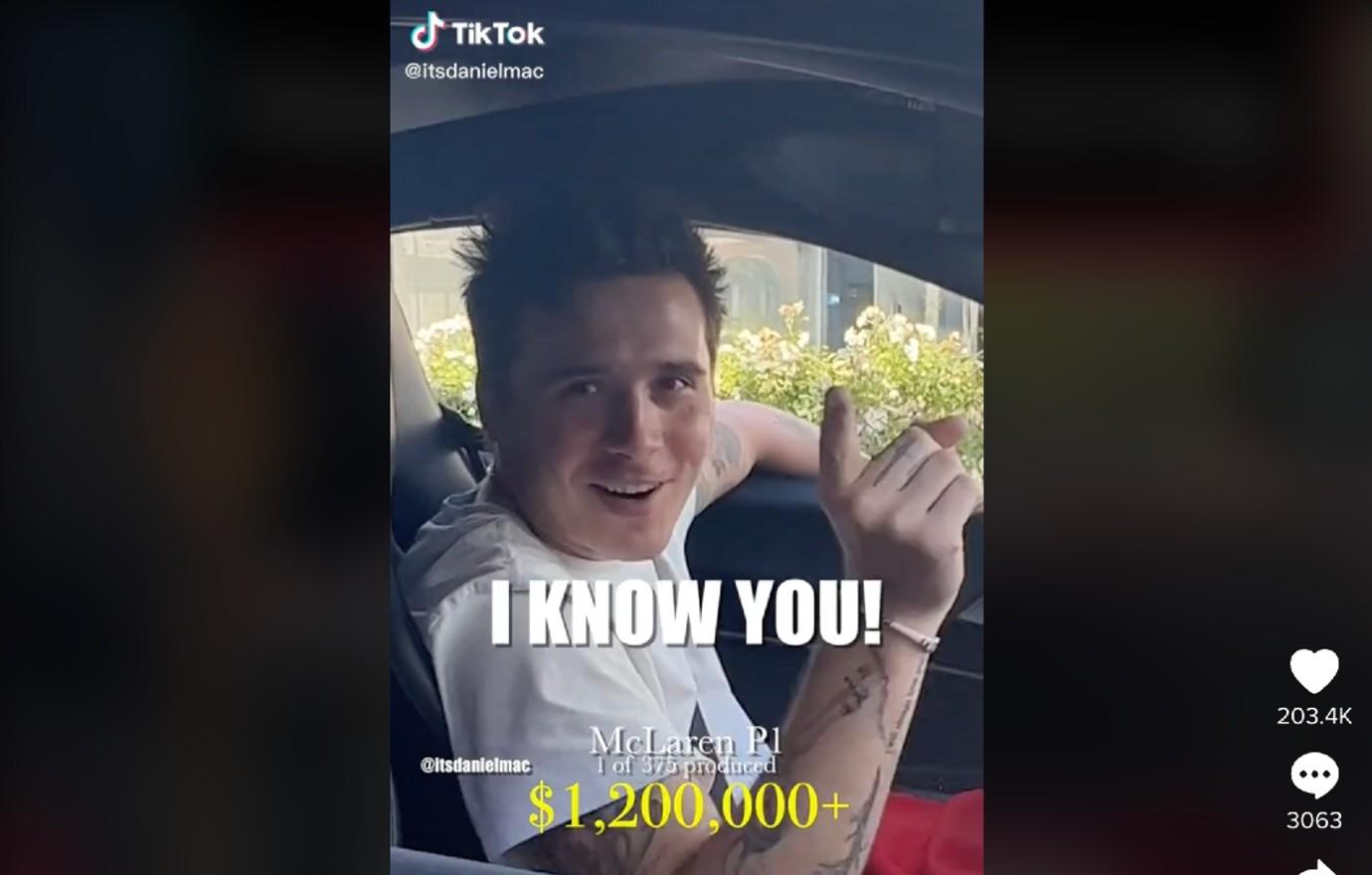 Mac went on to ask him what he does for a living, to which Beckham replied, "I'm a chef," leading the former to tease: "Are you the best chef in the world?"
"Trying to be," the handsome hunk said with a smile and laugh.
Article continues below advertisement
Despite his apparent excitement over taking part in the TikTok video, Beckham was met with severe backlash, as many trolled the model for dubbing himself a chef when he was born into wealth.
"Chef 😂😂 he meant to say daddy's money," one critic teased, as another commented on the video, "'what do you do for a living?' 'my parents are rich so I just kinda vibe.'"
Article continues below advertisement
Critics may not take Beckham's passion seriously, but he seems determined to make a name for himself in the industry. "Ever since the start of quarantine, I've done it every single day, and it's the one thing I've found that takes my mind off of anything I'm thinking about," Beckham said in a recent interview with Variety, adding that he is "almost 100% self-taught."
BROOKLYN BECKHAM & NICOLA PELTZ REACT TO VICTORIA BECKHAM FEUD RUMORS
Beckham enrolled in New York's Parsons School of Design in 2017, and while he still enjoys photography, he noted it has become "more of a fun thing to do." However, he seemed to find the thing he was most passionate about in the kitchen, telling the publication: "I was still trying to find that one thing I would literally die for, and I found that with cooking."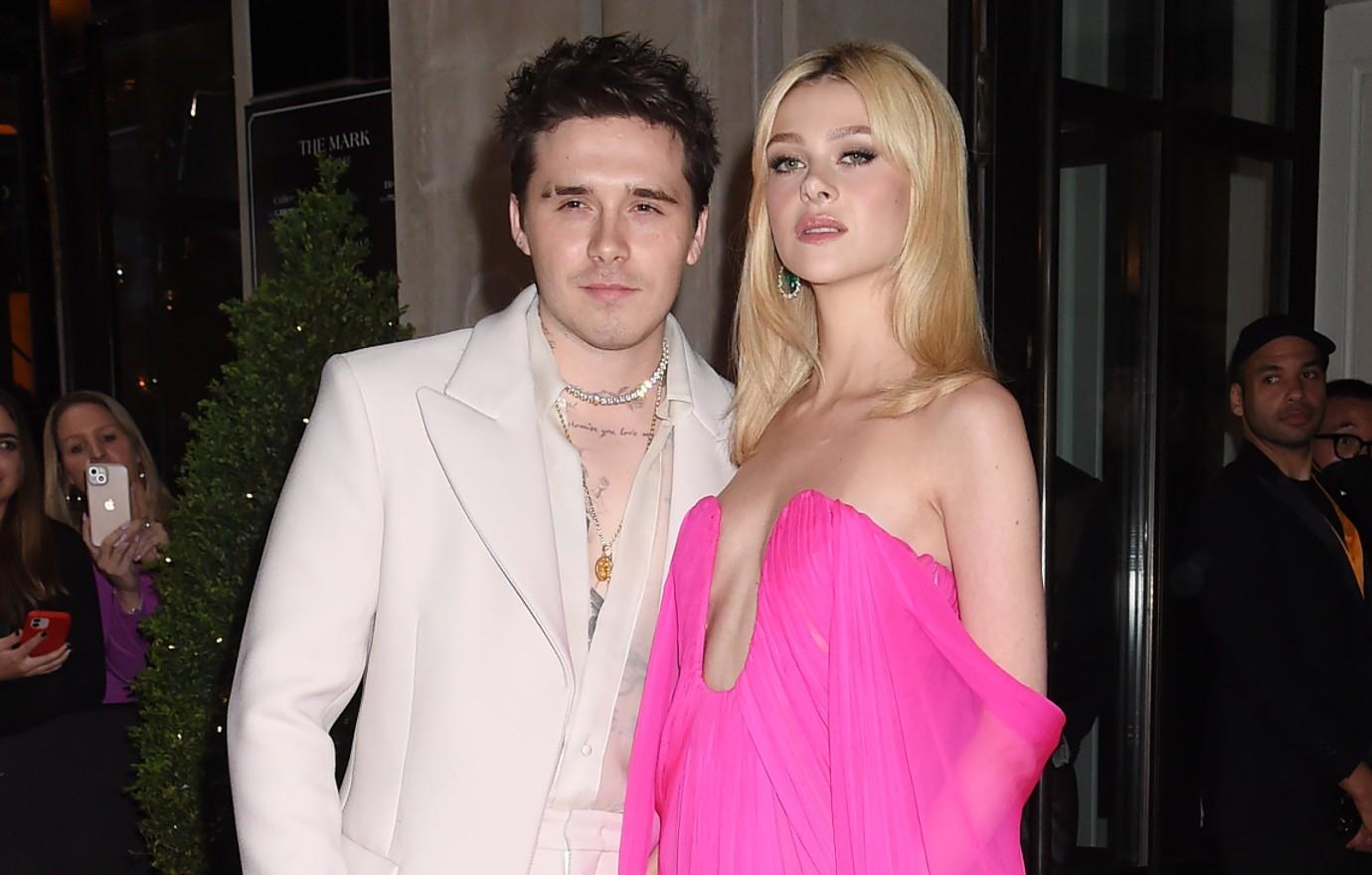 And when he's not showing off his impressive meals with one of the many film cameras he still has, Beckham is capturing moments of his wife, Nicola Peltz. "I love taking pictures of my wife," he gushed of the heiress, whom he wed in April.