PHOTOS
In Sickness & In Health! Bruce Willis & Emma Heming Willis' Cutest Moments Amid Dementia Battle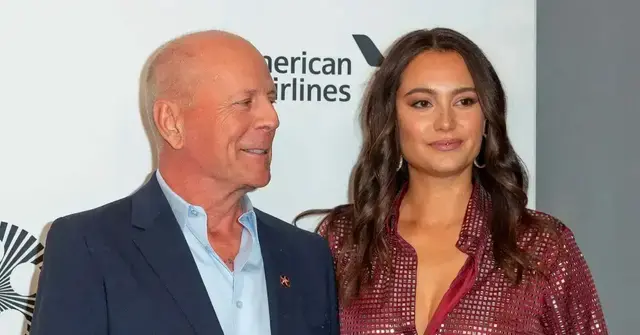 Bruce Willis and Emma Heming Willis prove over and over that they have what it takes to flourish as a couple in both the good times and in the bad.
Despite the Die Hard actor's tragic dementia diagnosis, the mother-of-two — who shares daughters Mabel, 10, and Evelyn, 8, with the 68-year-old — never misses an opportunity to take to social media to share family photos, provide honest updates on her husband's health as well as her own mental health and to gush about how much she adores him.
Article continues below advertisement
Earlier this month, Heming Willis marked their 14th anniversary by calling the action star "the greatest love of my life," then went on to pen a heartfelt tribute to family and friends who have stepped up to help them as he continues to suffer cognitive problems.
"I woke with my heart full but what my mind kept going back to was another persons act of kindness yesterday," she wrote, before describing receiving a surprise bouquet of flowers at her door from a friend. "It got me thinking about how hard these types of 'special occasions' can be on caregivers. When usually our person would acknowledge the event, now their changing brains just can't. And that is what it is."
"So my point is this. If you know someone that is looking after someone else, don't ask what you can do, just do," she continued. "This random act of kindness will honestly stay with me for a long time."
Scroll through the gallery below to see some of Bruce and Emma's cutest moments shared to social media amid his dementia diagnosis.
Article continues below advertisement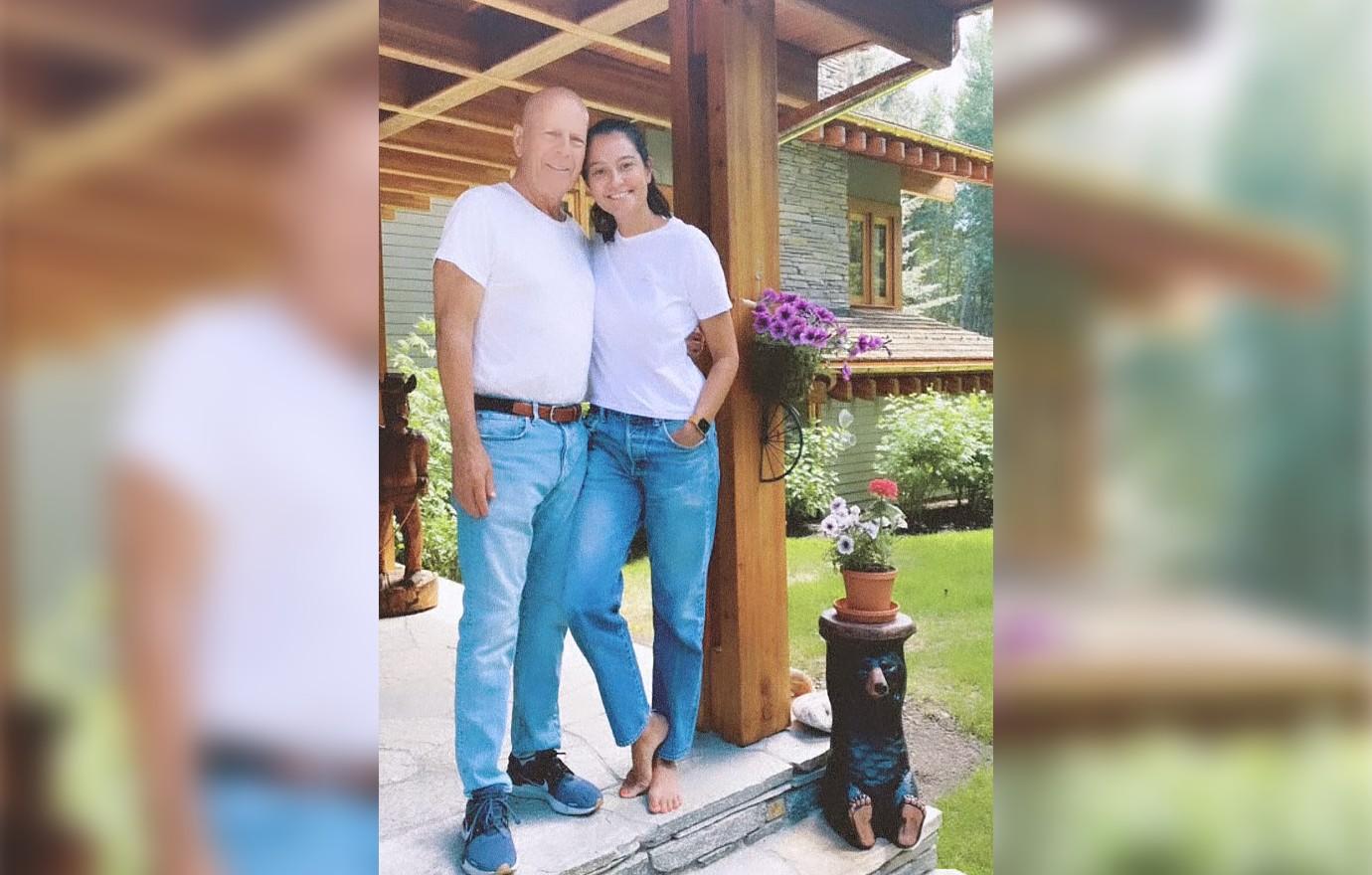 "We don't believe in perfection over here but #oursummer2022 was pretty close to it. In fact it was magic ☀️🥰" she captioned a video that included a sweet snapshot of the happy couple.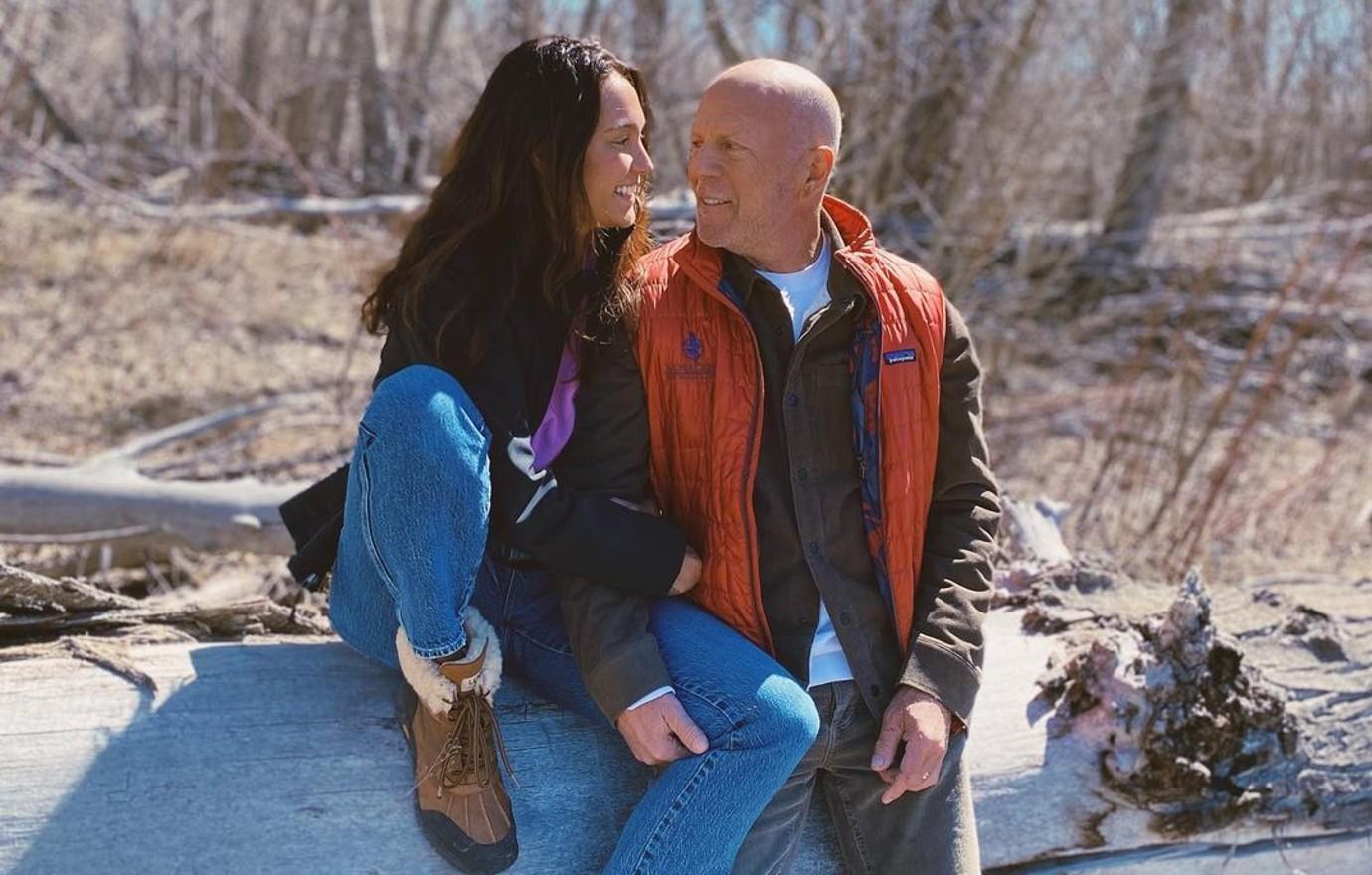 10-year-old Mabel captured this tender moment of her parents sitting in the woods and lovingly staring into each other's eyes.
Article continues below advertisement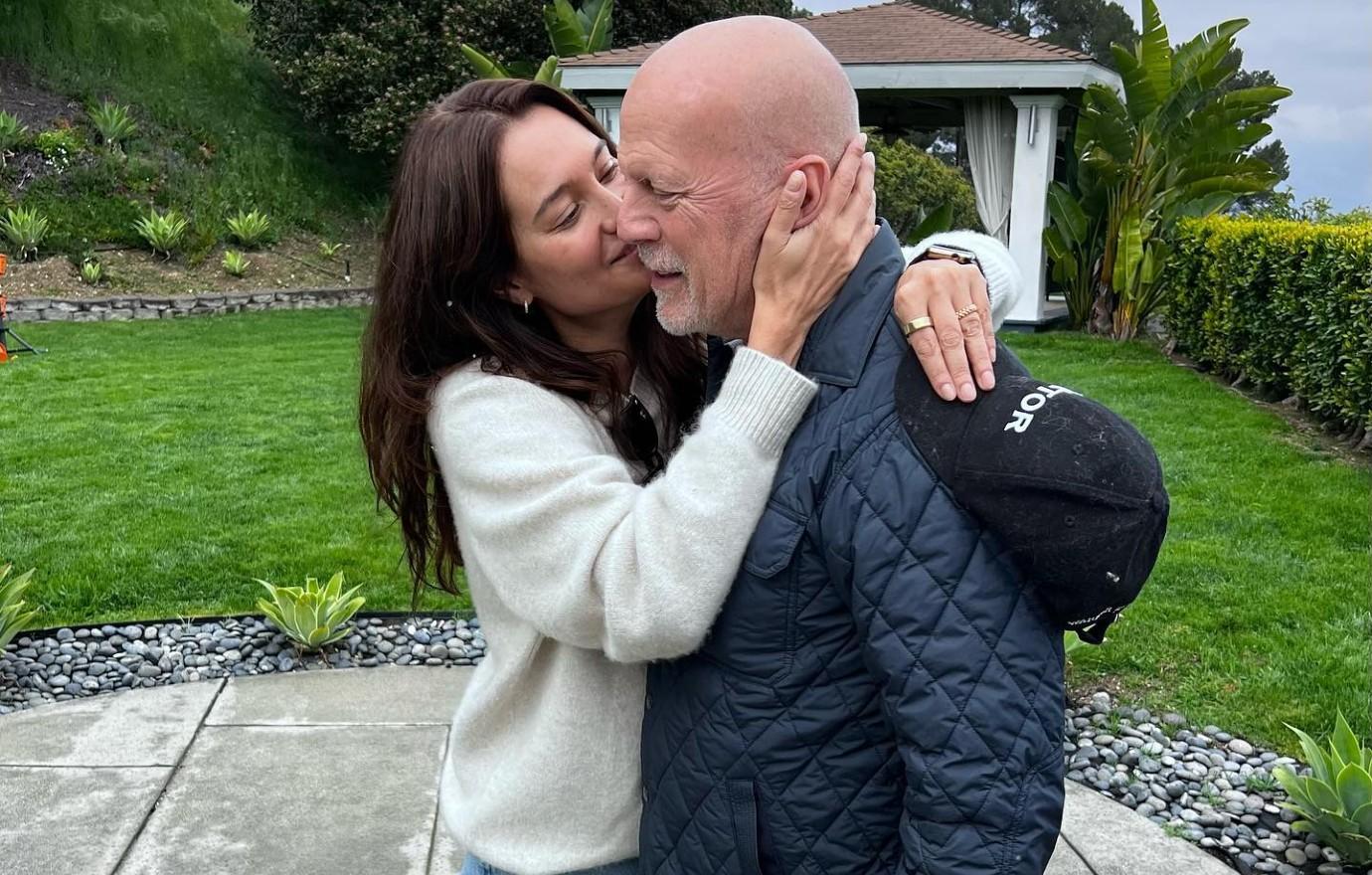 The 44-year-old hugged Willis around the neck and appeared to give him a kiss on the cheek.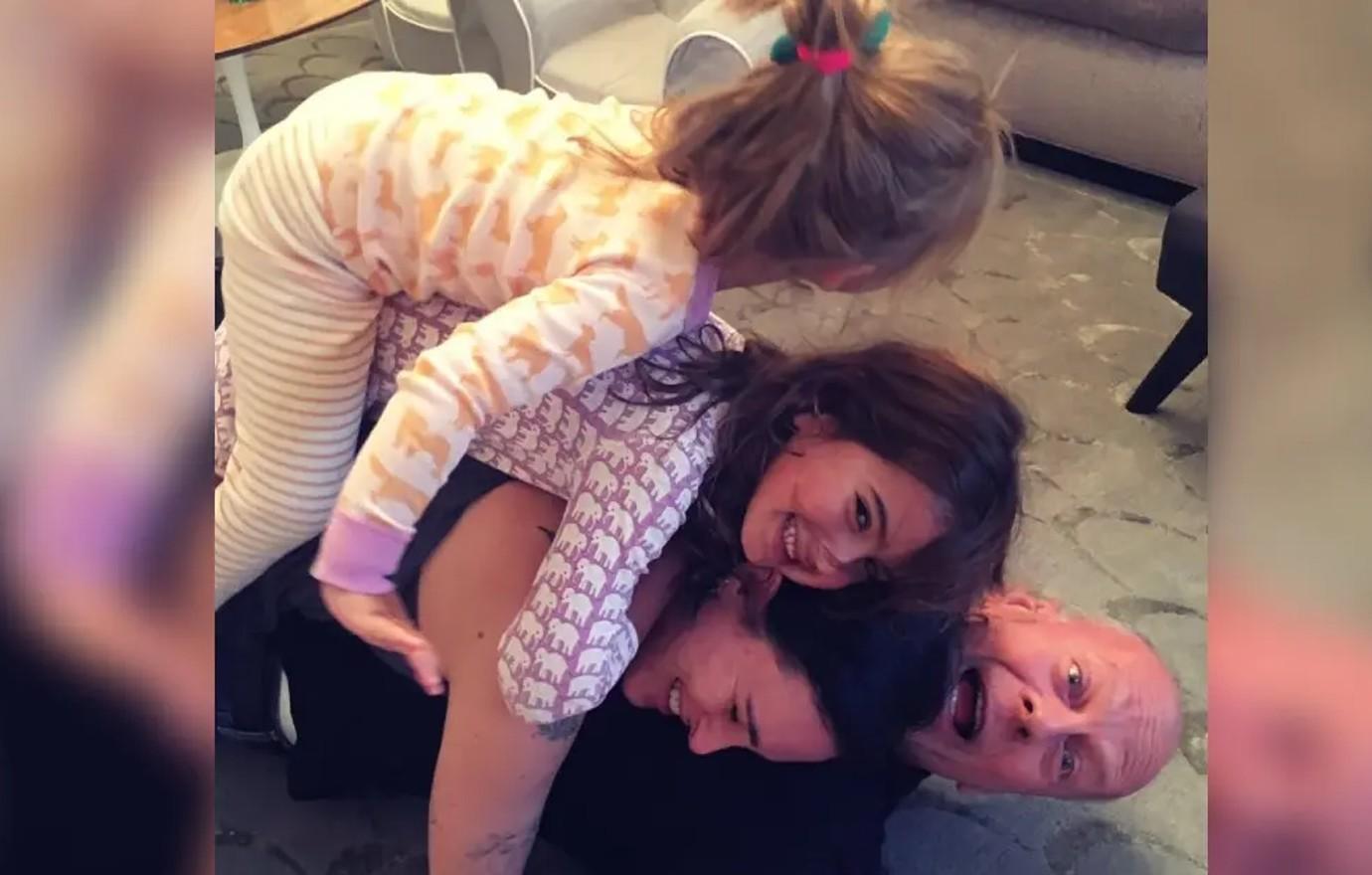 Heming Willis posted a silly snap of The Sixth Sense actor at the bottom of a dog pile, captioning the photo, "Happy Father's Day to this fun, loving, generous, big hearted girl dad. We simply adore you."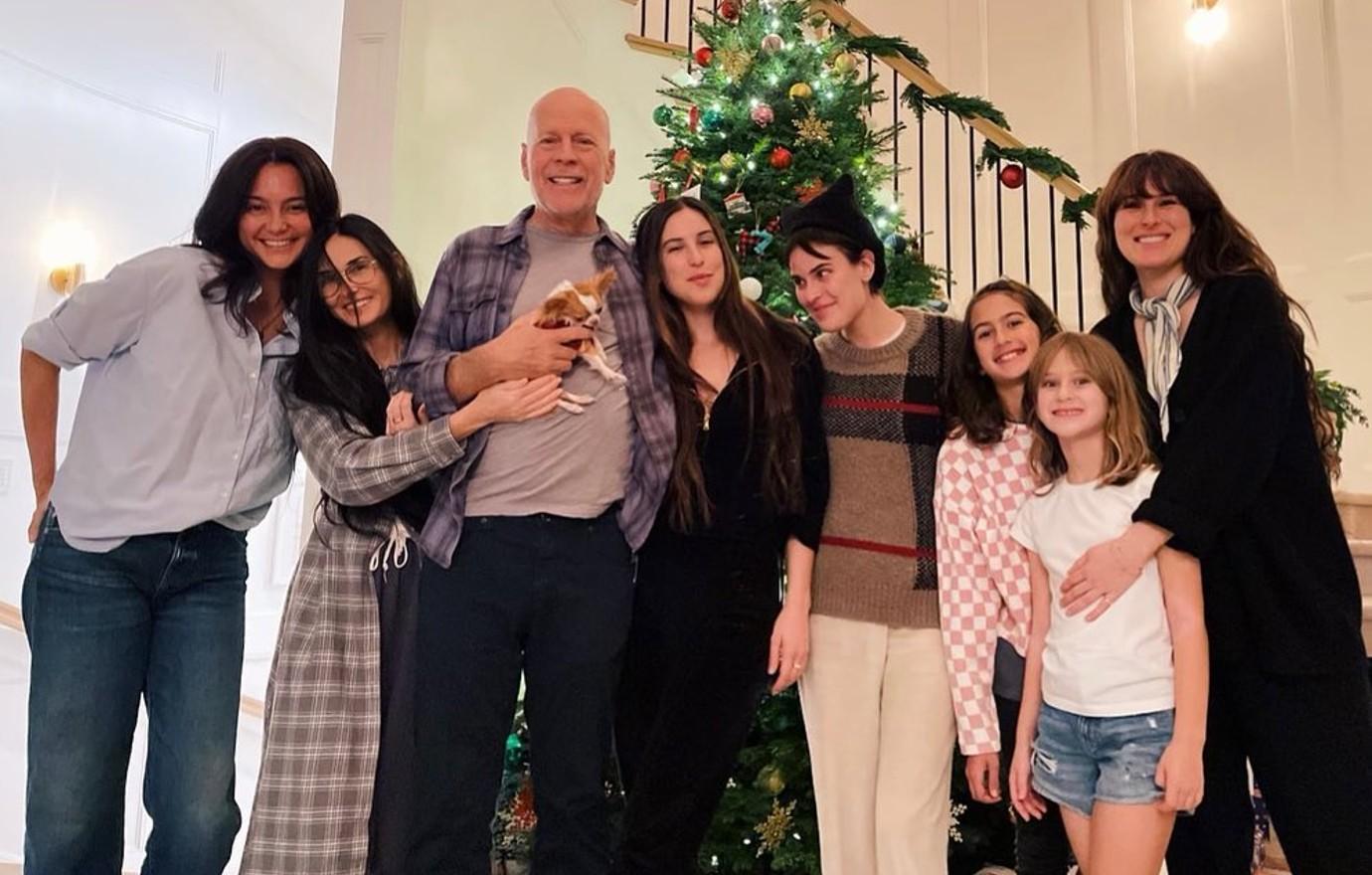 The blended family was all smiles as they posed for a holiday-themed photo from mid-December.