ROYALS
On The Outs: Buckingham Palace Rejects Kim Kardashian's Pleas To Attend Queen's Platinum Jubilee Official Party, Spills Source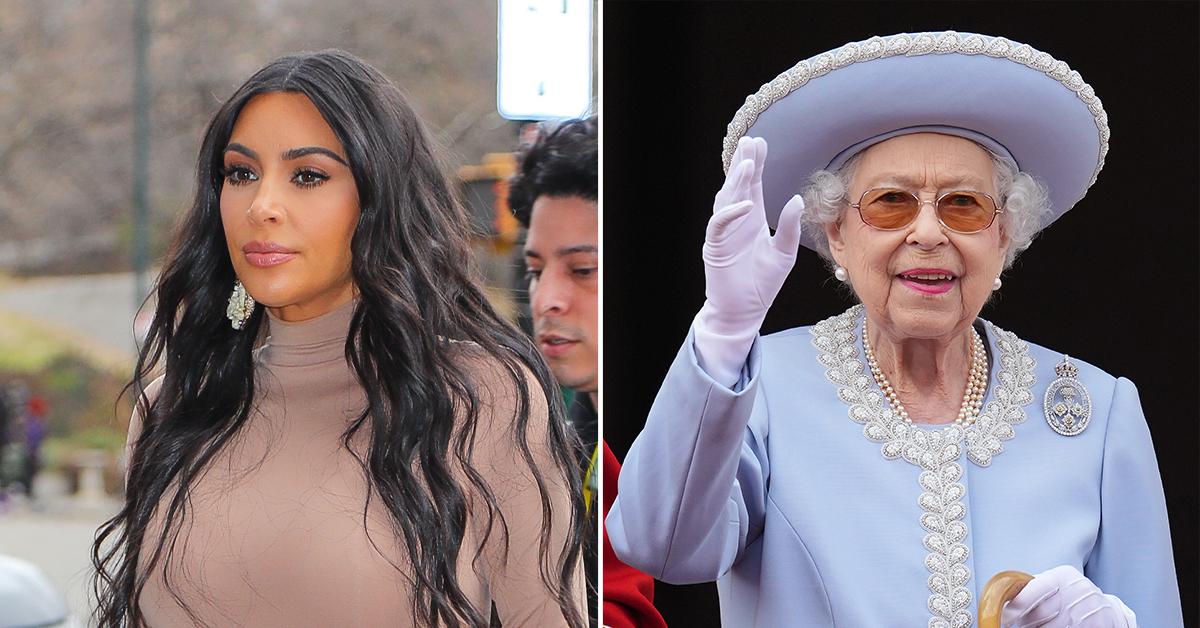 The Queen of reality television has been rejected by the Queen of England.
Despite Kim Kardashian's best efforts to join real royals at Queen Elizabeth II's Platinum Jubilee celebrations, it seems officials at Buckingham Palace want the reality star to stay in her lane.
Article continues below advertisement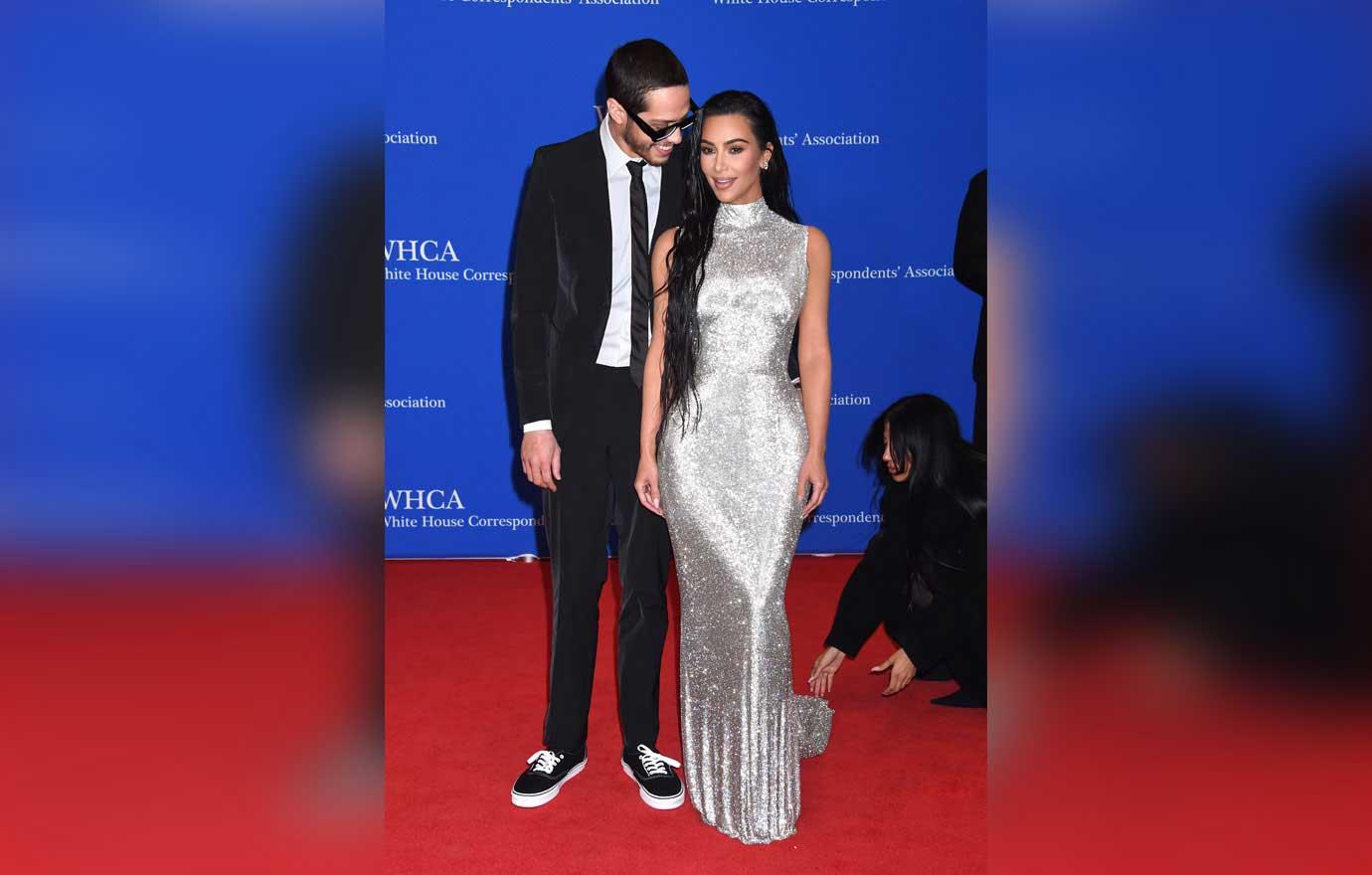 Representatives for The Kardashians star, who touched down this week in London with boyfriend Pete Davidson, reportedly asked for tickets to the Platinum Party on Saturday, June 4, but were denied. Aside from the Palace turning the American couple away, publicists at the BBC also rejected the power couple, so they will have to do what the rest of the world is doing and watch the event be broadcasted from the comfort of their couch.
QUEEN ELIZABETH II FORCED TO SKIP ANOTHER EVENT AFTER FEELING UNWELL AT PLATINUM JUBILEE
"Kim rarely gets turned down to attend any event," a source said to Daily Mail, "so this has been quite surprising, especially as she doesn't visit the UK often. Kim and Pete love the Royal Family and really wanted to be a part of this special celebration."
Article continues below advertisement
The insider noted the SKIMS founder hasn't given up hope yet, as she's trying to acquire tickets by other means, even going so far as to reportedly insist she doesn't mind if the tickets are "not VIP."
Members of the royal family are expected to attend the star-studded event that will see the likes of Queen, Diana Ross and Nile Rodgers perform while Sir David Attenborough and David Beckham will also make appearances, according to the outlet.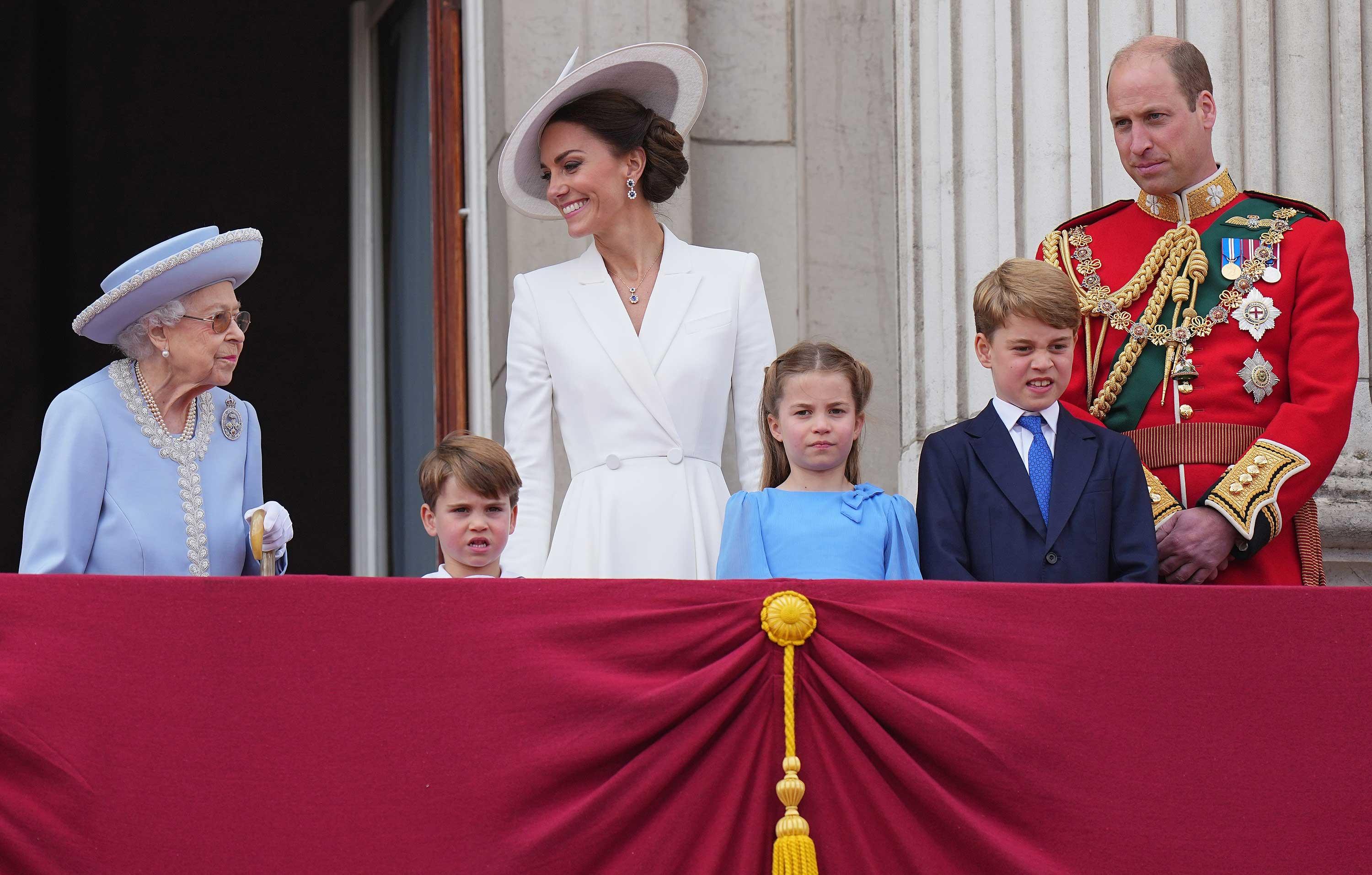 Article continues below advertisement
It is unclear if Kardashian and Davidson traveled over the pond just in the hopes of attending the event. Since touching down in the U.K., the famed duo has been seen in recent days jewelry shopping and walking hand-in-hand on the streets.