NEWS
Carrie Underwood's Husband Mike Fisher Brings Their Sons To Her Concert As Couple Aims To Patch Up Crumbling Marriage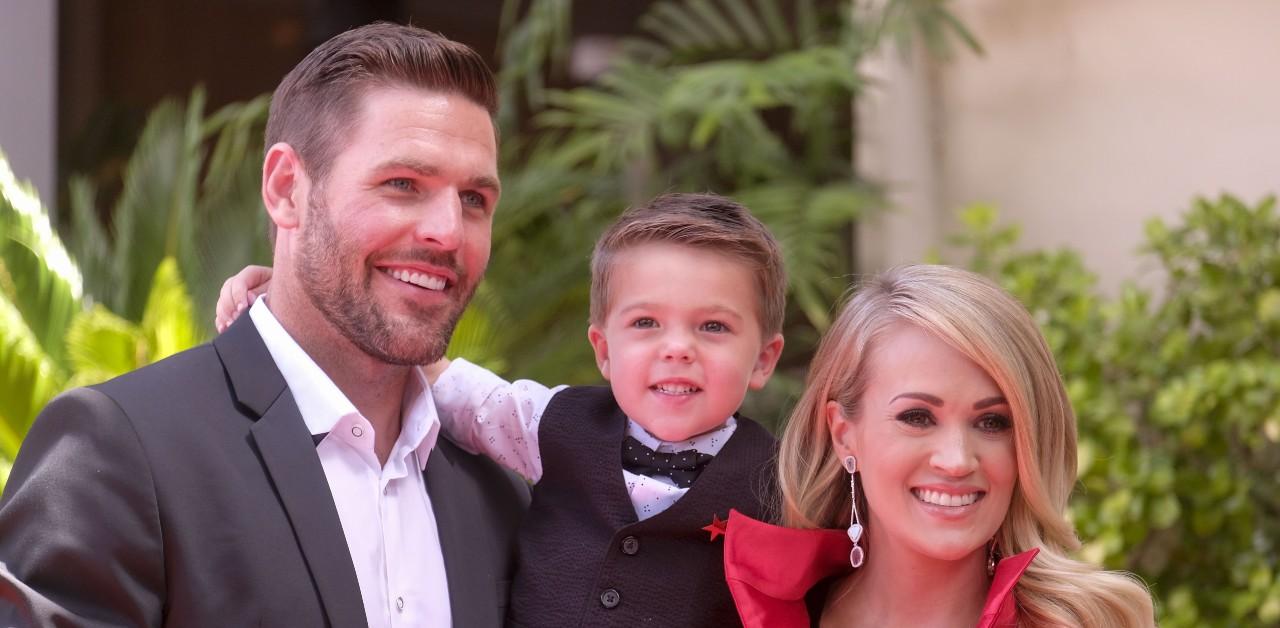 Her biggest fans! Carrie Underwood had endless support when she kicked off her Diamonds & Rhinestones tour on Saturday, October 16, as husband Mike Fisher was in the crowd singing along with their two tots.
The singer uploaded footage from the special night in Greenville, SC, which showed one of their boys waving at their superstar mom as she belted out her hits on stage. "My sweet boys came to see their mommy's first show!" she gushed in the Instagram post. "Jakey caught a few songs, at least, before he drifted off to dream land…"
Article continues below advertisement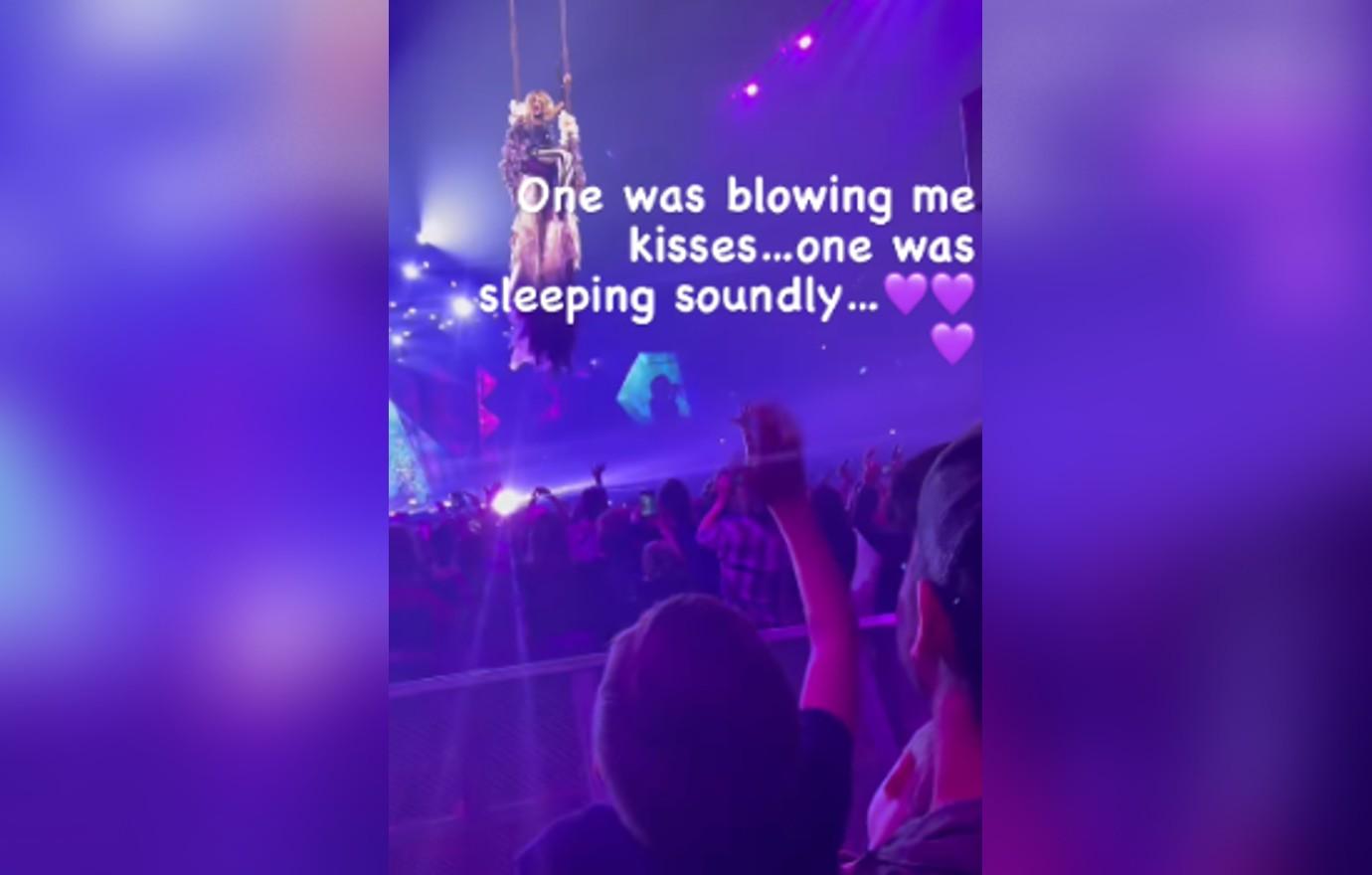 The American Idol alum, 39, noted that Jacob, 7, also blew her kisses while Isaiah, 3, was "sleeping soundly." Fisher, 42, could be seen holding both of the little ones in his arms.
The fun family moment comes shortly after the mom-of-two revealed that she plans to return home throughout the tour since school prevents the brood from joining her on the road. "This tour, I'm going home a lot more than I ever have before," she shared on Today. "If there's a way to get me home, even if it's just for the day [I'll do it]."
Article continues below advertisement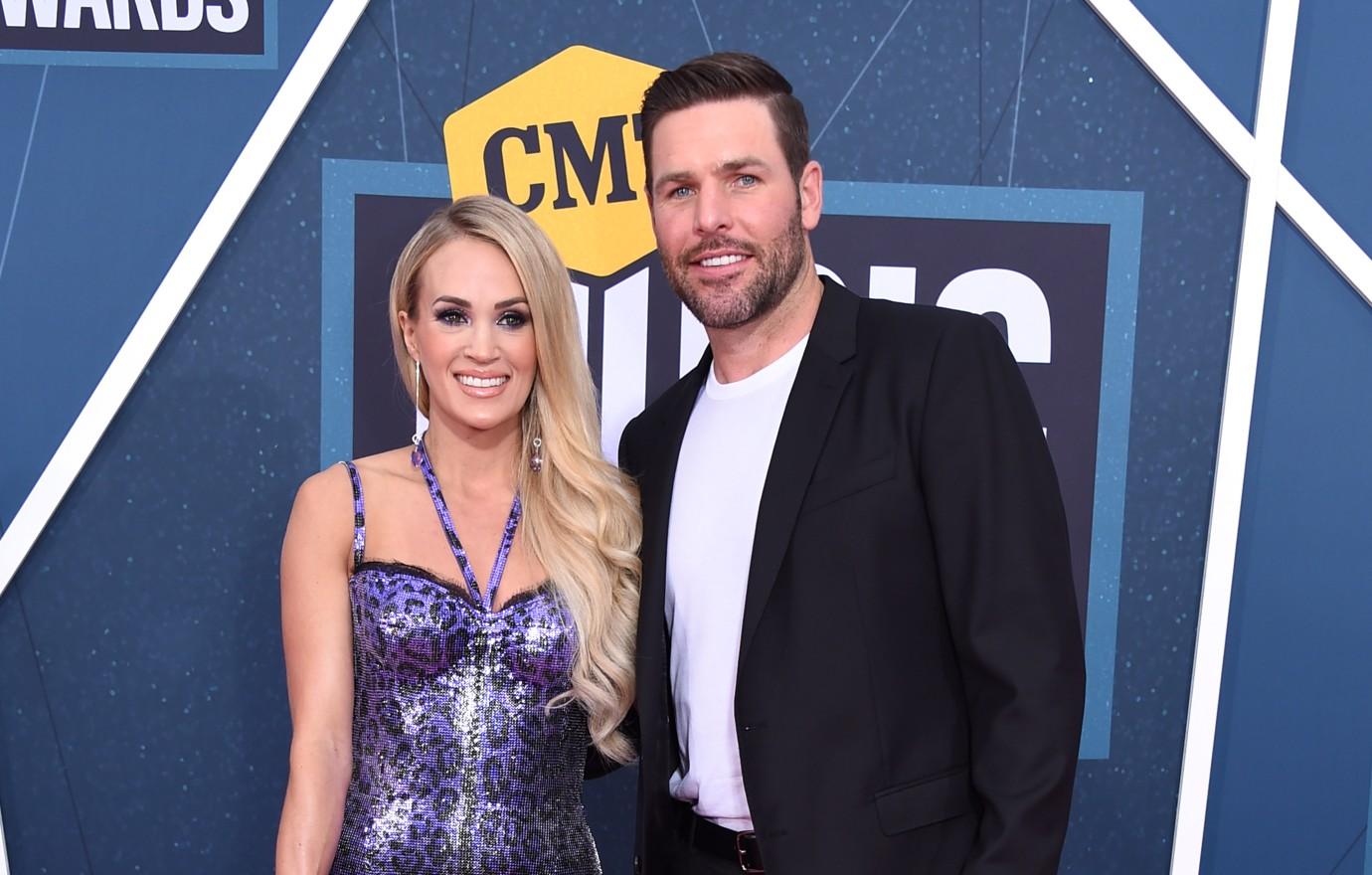 As OK! reported, the country crooner's dedication to her work has caused some marital issues between herself and Fisher, who tied the knot in 2010.
'A GREAT HONOR': BILLY EICHNER REVEALS WHY CARRIE UNDERWOOD BLOCKED HIM ON TWITTER
"Work is a huge priority for Carrie," a source said, noting her previous tour was "really hard" on their relationship. "She's extremely driven but also determined to hang on to her marriage — and she's acknowledged to friends she needs to put in the effort with Mike."
Article continues below advertisement
In addition, her nonstop schedule has more or less pushed the NHL star into becoming a stay-at-home dad, something he's grown antsy over since "he has dreams, too," an insider pointed out.
"Mike gets a lot of offers to go into coaching. But when he brings it up to Carrie, she says absolutely not. She reminds him when he was playing, traveling all over North America, they barely saw each other," another insider spilled. "You just feel if the two of them can't reach a happy medium in their personal and professional lives, their marriage is doomed!"