EXCLUSIVE
All Grown Up! Maya Hawke, Damian Hurley & More Celebrity Kids That Are Ready To Take On The World — Photos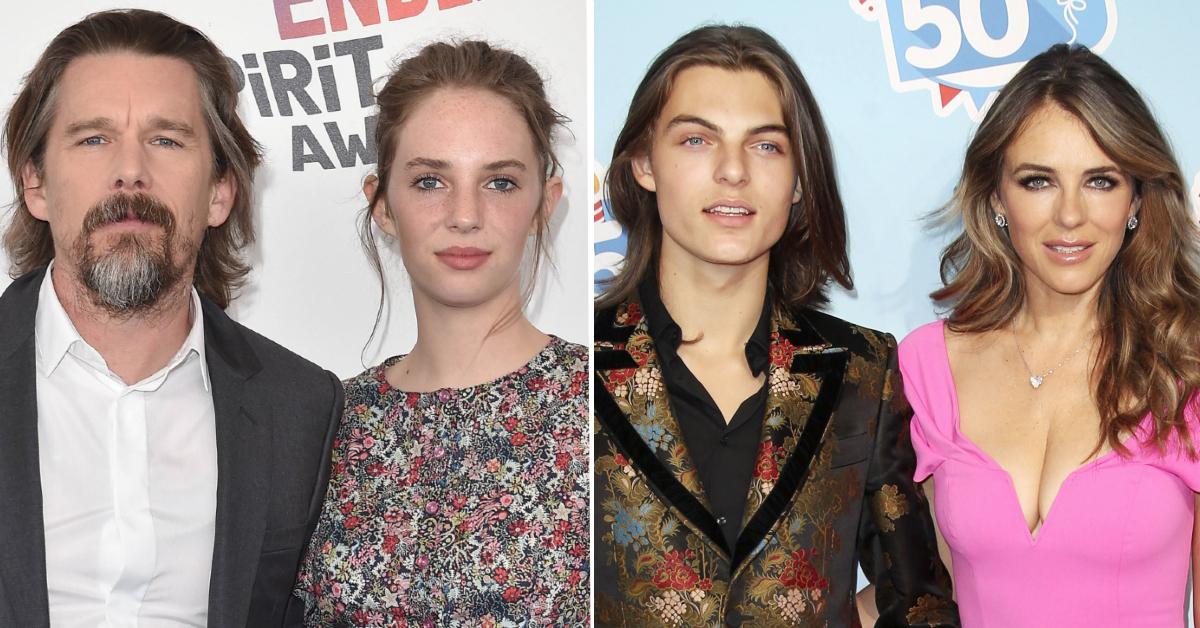 They grow up so fast!
It often feels like one day a celebrity couple is expecting a baby and the next, their offspring is a star themselves. Hollywood parents often share the details of their family with the world and when their kids grow up — their fans grow up with them.
Article continues below advertisement
AVA SAMBORA, 23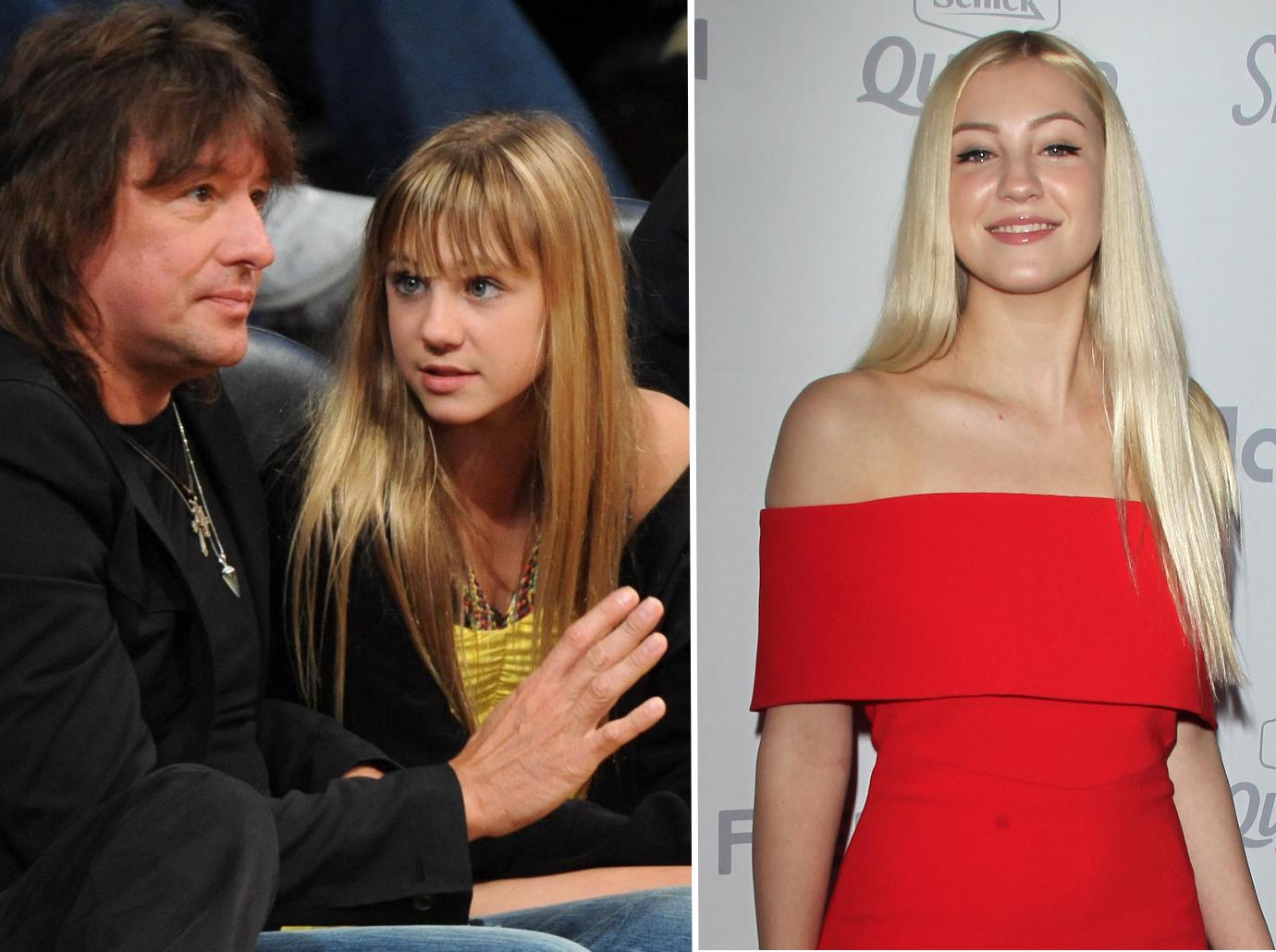 PARENTS: Heather Locklear & Richie Sambora
Sambora's rocker dad is rumored to have cheated on Locklear with her BFF Denise Richards. Since the couple's 2007 split, the Melrose Place alum has battled drug and alcohol addiction and done more than 20 stints in rehab.
CARING KIDDO
Sambora, who made her acting debut in 2012's This Is 40 and appears in the upcoming horror flick A Dark Foe, recently earned a B.A. in psychology — and she's been there for her mom to lean on. Locklear, who celebrated a year of sobriety last April, calls her doppelgänger daughter "an angel that walks this earth."
STEVIE WONDER'S SON KAILAND MORRIS FLAUNTS HIS ROCK HARD ABS DURING SHIRTLESS HIKE IN CALIFORNIA — SEE PHOTOS
Article continues below advertisement
MAYA HAWKE, 22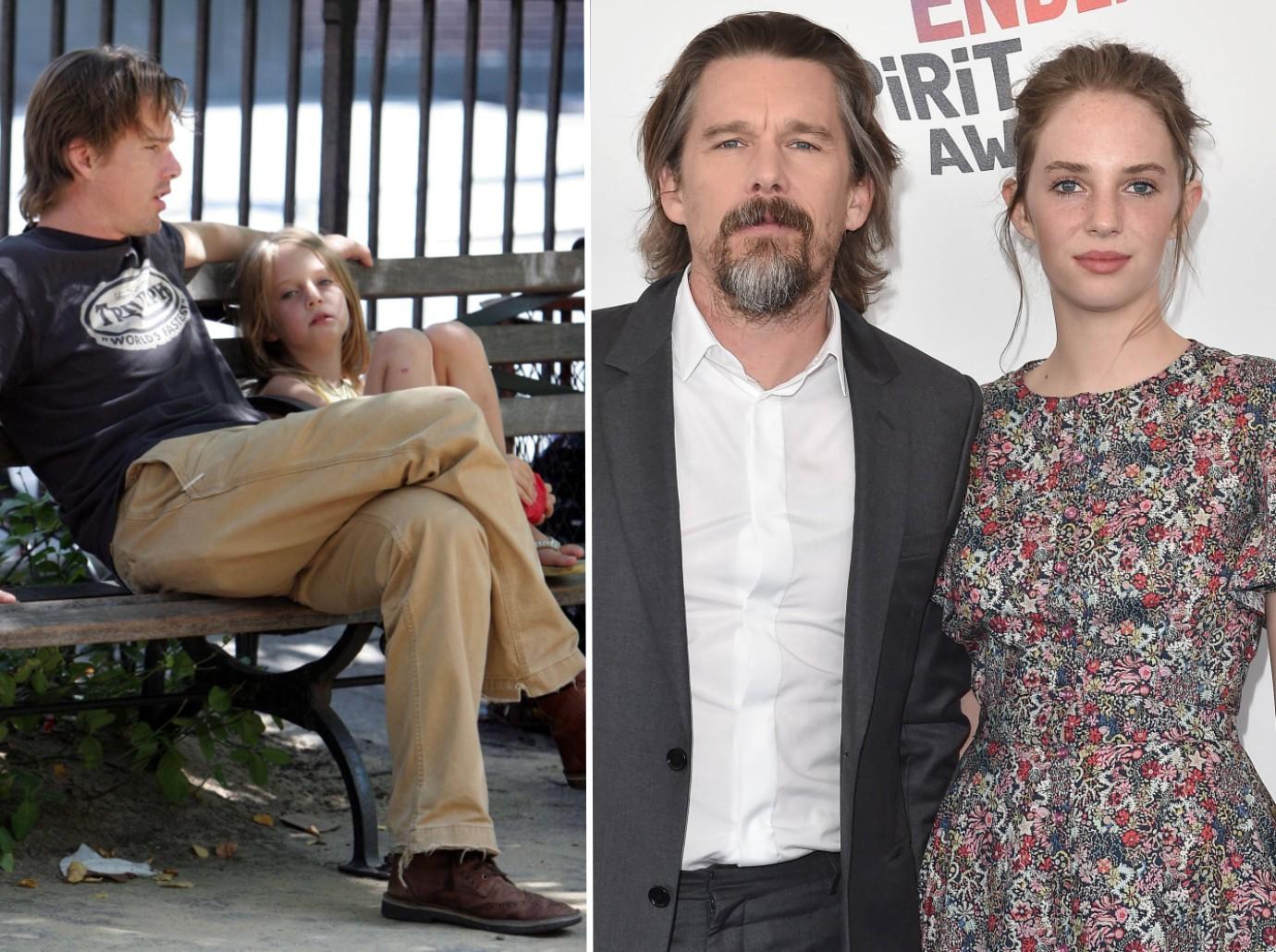 PARENTS: Ethan Hawke & Uma Thurman
Hawke's parents divorced in 2004 amid rumors that Ethan was stepping out on the Pulp Fiction star — with their kids' nanny, Ryan Shawhughes! The actor ended up marrying Shawhughes in 2008.
CONE OF CONTENTION
Playing sharp-tongued ice-cream scooper Robin, Hawke was the season three breakout star of Netflix's Stranger Things. The multitalented performer, who was last linked to Brit actor Tom Sturridge, is also a singer-songwriter who released her debut folk-rock album, "Blush," last August.
WHO IS STEVE JOBS' DAUGHTER? SEE 10 PHOTOS OF EVE JOBS' LUXURIOUS & FAB LIFE
Article continues below advertisement
DAMIAN HURLEY, 18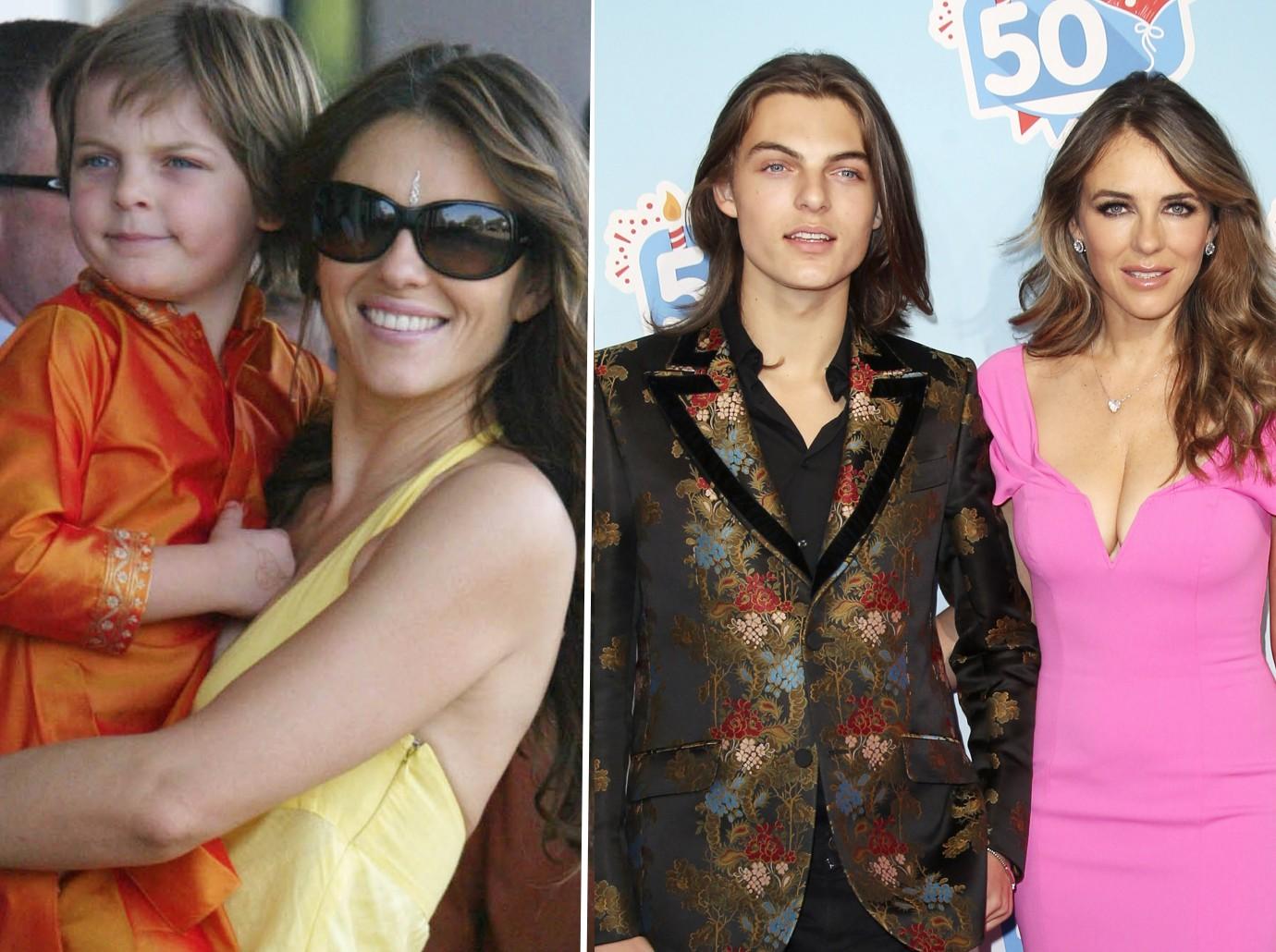 PARENTS: Elizabeth Hurley & Steve Bing
Damian never met his Hollywood tycoon dad, who denied having fathered a child with Elizabeth during their stormy 18-month romance until a 2002 court-ordered DNA test proved otherwise. The real estate heir took his own life in June when he jumped to his death from the 27th floor of his L.A. apartment building.
TROUBLED LEGACY
The teen, who bears an uncanny resemblance to his mom, is also a professional model and appeared on her E! series The Royals. Not that he needed the gig: In addition to inheriting money from his father, Damian will receive a big chunk of his billionaire grandfather's fortune.
Article continues below advertisement
LILY SHEEN, 22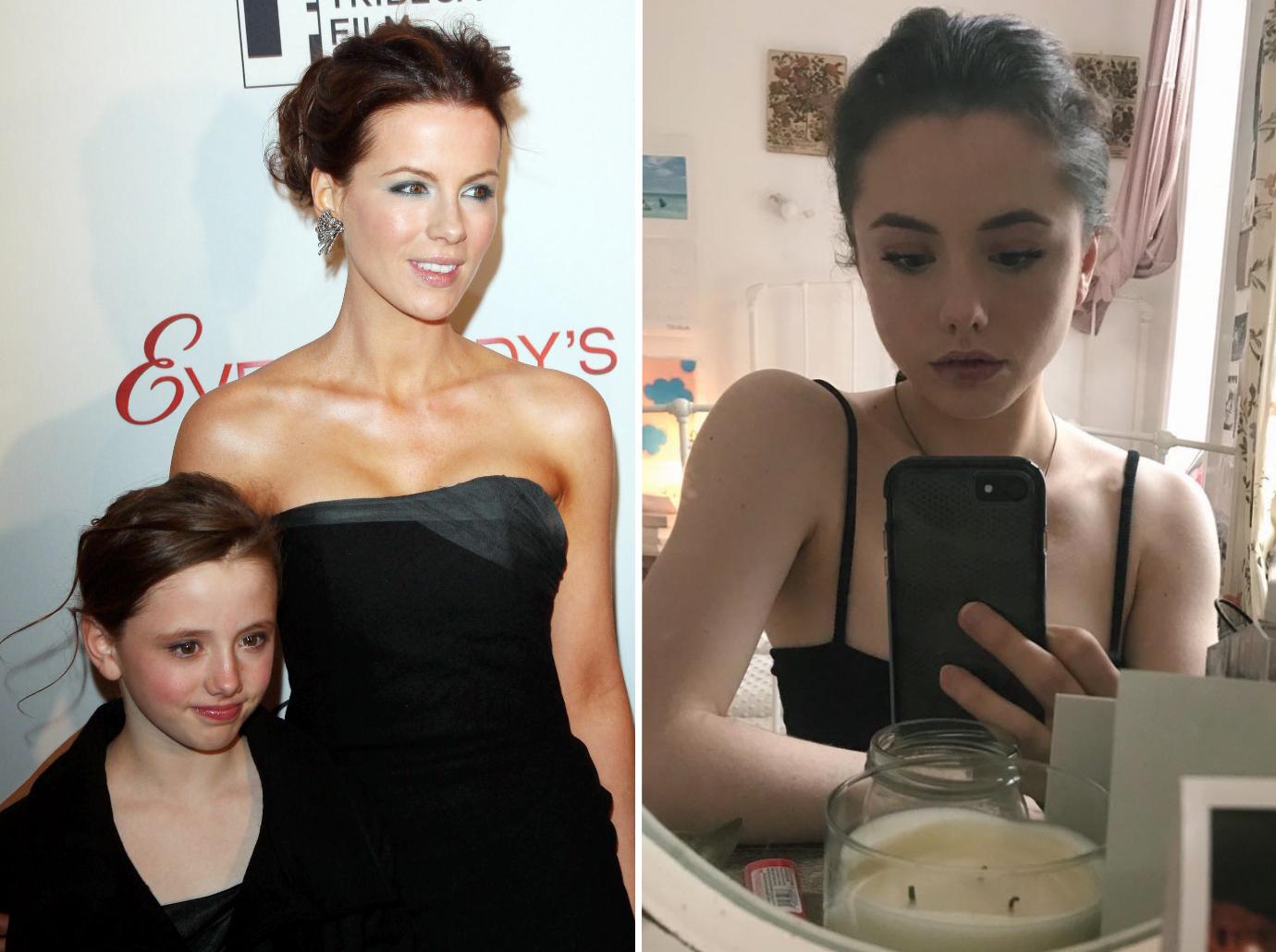 PARENTS: Kate Beckinsale & Michael Sheen
Her mom dates guys almost as young as she is! Beckinsale — who split from the Masters of Sex actor when Sheen was 4 — briefly hooked up with Pete Davidson, 27, in 2019, and spent much of 2020 hunkered down with musician Goody Grace, 23.
GRIN AND BEAR IT
After dabbling in acting as a kid — she shared the screen with her sexy vampire mom in 2006's Underworld: Evolution — Sheen's currently enrolled at UCLA. Though rumors swirled that she was training to be an orthodontist, she changed her IG bio to read, "Never have been and never will be studying dentistry." Looks like she inherited Beckinsale's biting sense of humor!
DESPITE MEGA FAMOUS PARENTS, SCRUFFY CONNOR CRUISE WOULD RATHER FISH INSTEAD — SEE PHOTOS
Article continues below advertisement
JACK DEPP, 18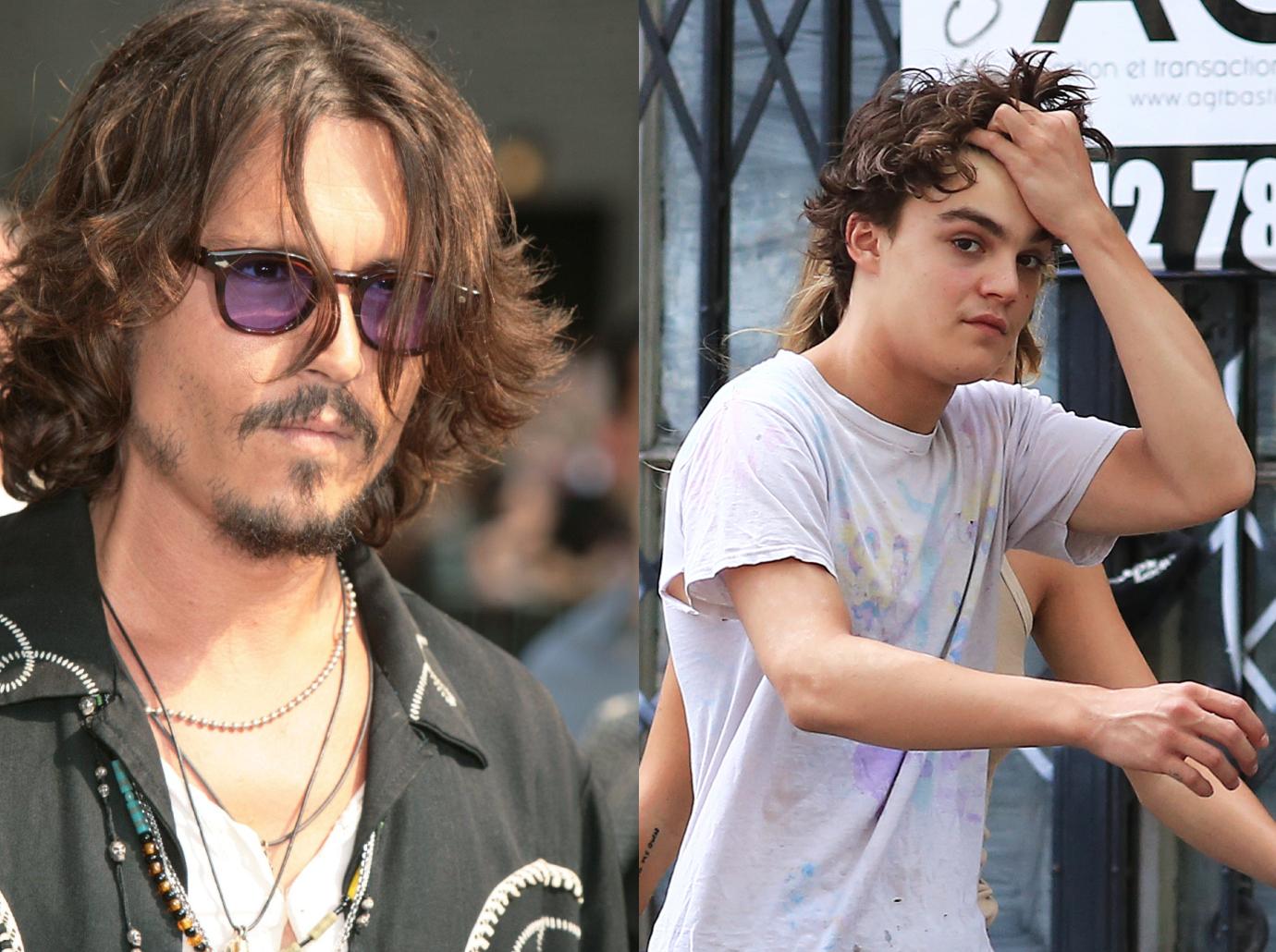 PARENTS: Johnny Depp & Vanessa Paradis
His dad is still embroiled in an ugly court battle with ex-wife Amber Heard, who claims he physically abused her during their two-year marriage. (He's denied the allegations.) French actress and singer Paradis, with whom Jack's extremely close, wrote a witness statement in her ex-partner's defense.
HE'S STILL FINDING HIMSELF
Describing his son as a "talented draftsman [who] draws really super well," the Pirates of the Caribbean star is relieved that Jack, unlike his sister, Lily-Rose, 21, doesn't want to follow in his acting footsteps. The teen — who was spotted with his model girlfriend, Camille Jansen, in a rare public outing last summer — prefers a low-key life.
TOM CRUISE'S DAUGHTER BELLA IS SO PRIVATE SHE ONLY HAS 5 IG PICS OF HERSELF — SEE THEM HERE
Article continues below advertisement
LOLA CONSUELOS, 19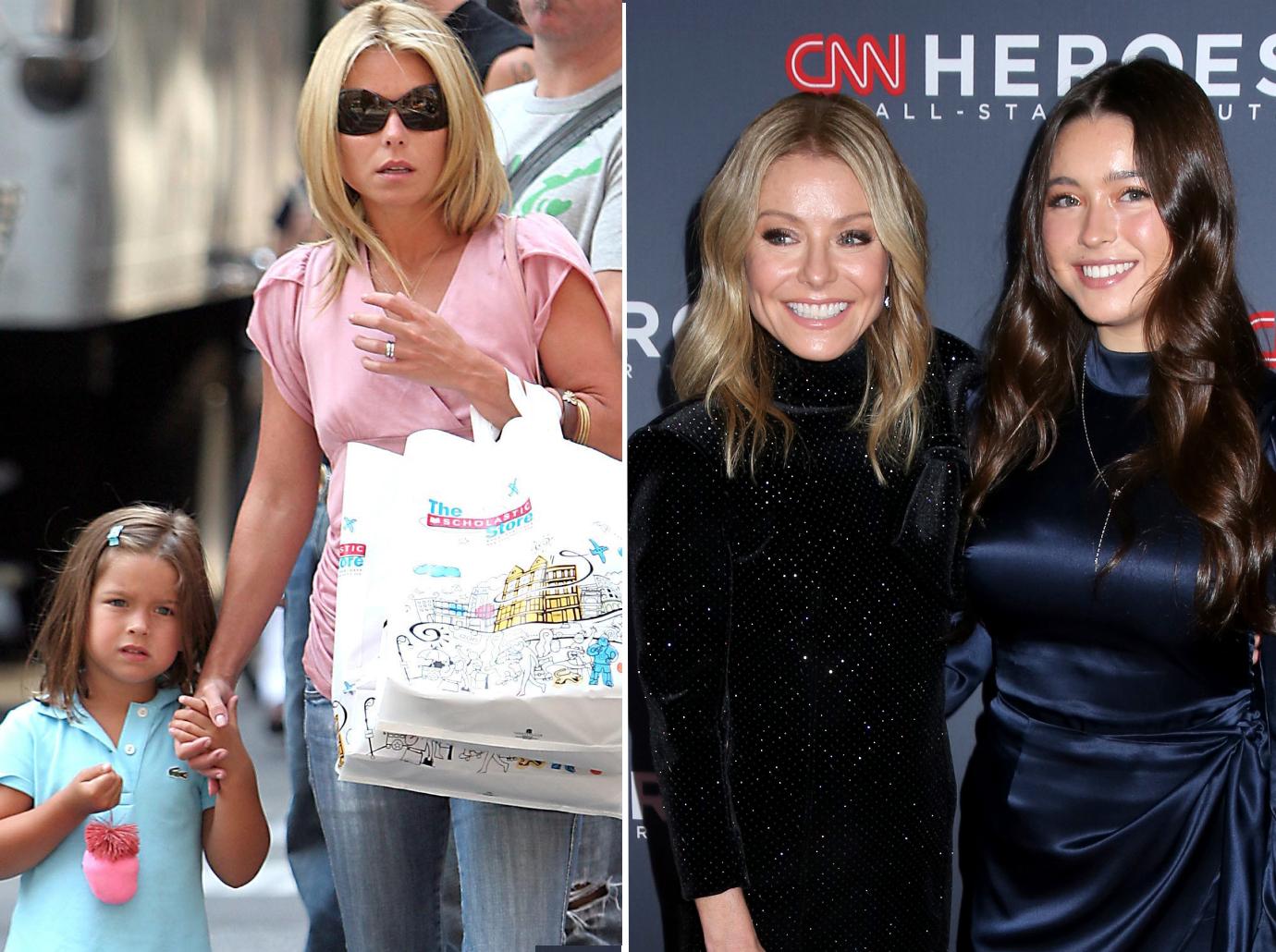 PARENTS: Kelly Ripa & Mark Consuelos
As conversation fodder for her morning-show-host mom, Lola's the center of many an anecdote, including one from last June about catching Kelly and Mark having sex. "She shut the door and [yelled], 'I used to see in color and now everything is gray!'" Ripa revealed. Lola, she added, blasted her parents for being "disgusting."
FOOD FOR THOUGHT
A music major at New York University, she's not a fan of the school's on-campus dining. Ripa also shared that she had to shut down her daughter's debit card after seeing her Postmates bill!