EXCLUSIVE
From Baller To Squalor: Charlie Sheen Moves Into Modest Malibu Apartment After He Was Forced To Live With Dad, 80, And Mom, 76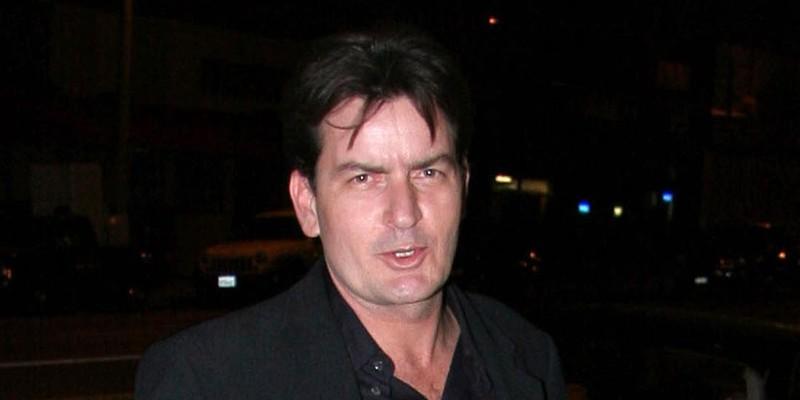 Even though Charlie Sheen may be a Hollywood star, he is "broke and living week to week," a source exclusively tells OK!.
"He's considered 'dead' in Hollywood, and the only calls he gets are for brand endorsements and commercials," the insider adds. "He has sold all his property in Beverly Hills. He can't meet his child support obligations."
Article continues below advertisement
Sheen has five kids — Sam Sheen, 16, Cassandra Jade Estevez, 36, Lola Rose Sheen, 15, Bob Sheen, 11, and Max Sheen, 11.
MELISSA MCCARTHY, CHARLIE SHEEN & MORE STEP OUT FOR BILLIE EILISH CONCERT IN LOS ANGELES
At one point, when he moved out of the famed Mulholland Estates, Sheen, 55, moved in with his parents, the source says — Martin Sheen is 80, and Janet Sheen is 76. "Think how inglorious that is: he's gone from the highest paid person on television to living in Malibu with his father and mother. He could be the oldest son in Malibu living with his parents!" says the insider.
Article continues below advertisement
Article continues below advertisement
"Charlie used to have his trailer from Two and a Half Men parked down the street from him at Mulholland Estates, but when he sold his mansion, he moved it to Paradise Cove — but couldn't stand living there," the insider reveals.
Article continues below advertisement
It's no surprise that Sheen had to downsize since his 2015 HIV diagnosis sent him into a spiral.
Then, his ex Denise Richards claimed that he owed her $450,000 in child support in 2019. "[Sheen] has squandered over $24 million from the sale in his interest in Two and a Half Men to pay his personal debts and to support his extravagant lifestyle at the expense of support payments for his children," according to court documents.
Sheen has "failed to pay $450,000 in support while diverting over $600,000 in assets to adult family members and converting thousands of dollars into cash for his own personal use."
In the documents, Sheen claimed he had "been unable to find steady work" in Hollywood, and he had been "blacklisted from many aspects of the entertainment industry. All of this has resulted in a significant reduction in my earnings."
Since then, Sheen has laid low but joined Cameo, where users can request a personalized video from him for over $300.