EXCLUSIVE
Charlize Theron On The Responsibility Of Employing Female Directors & The Hope For Change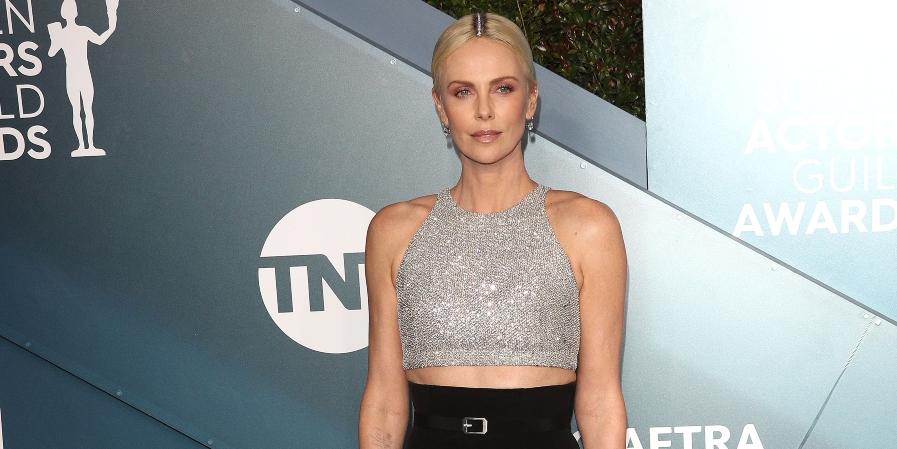 Charlize Theron has a lot on her plate. When the Oscar-winning star isn't busy acting in hit movies (her most recent flick, The Old Guard, became one of the most popular films to air on Netflix following its July release) or being a hands-on mom to daughters Jackson, 9, and August, 5, she's running her successful production company, Denver and Delilah.
Article continues below advertisement
"It's a lot," Theron says of producing on top of everything else she has going on. But she wouldn't have it any other way. "It's really nice when you develop your own material and invent the space creatively that you want to be in. It's hard work, but it doesn't feel like work — that's the upside!"
Here, the 45-year-old talks about being a boss and what's up next.
Article continues below advertisement
You take on a lot of physical roles. Is that because you started out as a ballet dancer?
There are definitely muscle memories that remain even though I haven't danced in close to 30 years. Once I started doing physical work in the action films I was making, the only benefit [was] I took to choreography easily. But aside from that, the strength and skill set was brand new.
Your transformation into Megyn Kelly in Bombshell earned you an Oscar nod. How did you prep for the role?
It started about three or four months before we shot it. I spent a lot of time figuring out what percentage of prosthetics we wanted to use, but most of the work was me sitting at a table listening to the sound of her voice over and over again.
Your company produced The Old Guard. Was it important to have a woman director who is also Black?
It's necessary for us to be responsible about who we give jobs to. Female directors represent only 4 percent of all directors — that's something we need to change. When you [decide] to tell diverse stories and cast diverse people, you end up with great films.
CHARLIZE THERON, LAIS RIBEIRO & CYNTHIA ERIVO ROCK SEXY THIGH-HIGH SLITS — PICS
Article continues below advertisement
Because of the pandemic, more films are going straight to streaming. How do you feel about that?
It's going to constantly evolve. I don't think the movie-going experience is ever going away — it's too special. I also think streaming has allowed for more opportunities. So both bring something great to storytelling.
You came to the U.S. from South Africa at 16. Was it a culture shock?
It was, but it was also an incredible adventure. Overriding the shock was the excitement of going to places I'd only ever seen on a map.
Recently, you launched Together for Her, a global campaign against domestic violence during COVID-19. Can you tell us about that?
COVID created for many of us a safe environment staying home, but also a death sentence for some women and children who were forced to be in lockdown with their abusers. It was borne out of a tremendous need for resources and awareness, and has had such a great impact. The response was really overwhelming for us.
BRAD PITT'S EX-BODYGUARD DISHES DETAILS ON HIS ROMANCE WITH CHARLIZE THERON
You're an ambassador for Breitling watches. Are you always on time?
I make a real effort to be. I think it's pretty disrespectful to not be punctual, so I try my best. Time is probably the greatest currency we have. The money you have, the material possessions — none of that matters without time. It's incredibly precious.