NEWS
The Breast Day! See Chelsea Handler Celebrate Inauguration Of Joe Biden & Kamala Harris By Going Topless... Again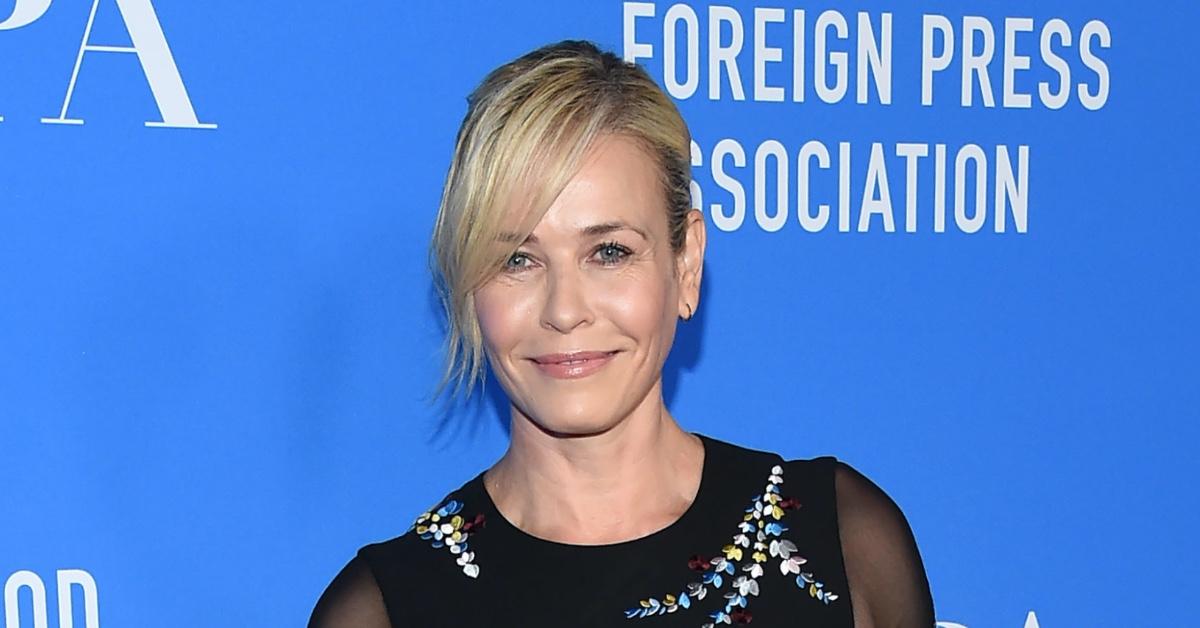 How else would Chelsea Handler celebrate Joe Biden's inauguration? The comedian let out a sigh of relief — and a few other things — on her Instagram on Wednesday, January 20.
Handler shared a hilarious video of herself on a ski lift, as she celebrated Donald Trump leaving office. "Today is a day to celebrate," she captioned the video of herself undoing the layers of her ski attire to reveal her bare breasts (don't worry, she put red and blue heart emojis over her nipples to keep it PG) while Bruno Mars' "24K Magic" played in the background.
Article continues below advertisement
"Everything about this makes me happy ☀️ LMAO," Kate Hudson commented on the blonde beauty's humorous post. "Lmaoooo ... you know what!!! I expected NOTHING LESS!😂😂😂😂," comedian and life coach Tacarra Williams responded.
Article continues below advertisement
Just hours before, Handler, 45, shared her excitement over the transition of power with her four million followers via her Instagram Story. "It's here. It's happening," she proclaimed. "Donald Trump is out of office and we have a new president.
"I hope everybody gets really f*cked up," Handler added.
Article continues below advertisement
It shouldn't come as a surprise that Handler isn't fond of the former president, since she's previously made her opinions about him very clear. In 2016, she completely stripped down to reveal her bare butt while bashing Trump.
She wrote, "Trump Is A Butt Hole" down the back of her body. "A germane tweet. I mean this with the utmost disrespect," Handler wrote alongside the photo via Twitter.
Article continues below advertisement
Since then, the Chelsea Lately alum has used her body multiple times to share her political views and promote calls for action. As OK! previously reported, Handler shared an important PSA to encourage her followers to vote in the 2020 presidential election on November 3.
In order to make sure everyone was paying attention, Handler wore nothing but "I Voted" stickers on her nipples while she lifted up her arms and cheered.
Article continues below advertisement
"I have noted," she told her followers in the video. "And I want to make sure that you are voting today too. Please do not let anyone intimate you on voting lines."
While she often receives backlash for stripping down on social media, Handler previously explained why she enjoys posting nude snaps so much. "I think nudity is funny, especially when it's inappropriate," she said in a 2016 interview.
"Would I do these things if I wasn't famous? No," Handler admitted. "If I didn't have something to promote, I wouldn't. But once I got the hang of it, it has been fun to interact with fans."