Cher Responds To Britney Spears' Request To Hang Out & Eat Ice Cream: 'I'm Taking Her To San Tropez'
As pop phenom Britney Spears' messy conservatorship battle continues to play out in court, the singer is remaining hopeful and manifesting her dreams — which includes hanging with icon Cher and having superstar Jennifer Lopez's killer abs.
Article continues below advertisement
Spears posted a video via Instagram showing off her dance moves to "Pumped up Kicks" while rocking a white sports bra and black booty shorts. The 39-year-old singer's tone was more upbeat as she talked about her new sneakers and her plans for the future.
Article continues below advertisement
"So what do you guys do to keep your dreams alive???? Just curious cause at this point I'm not sure it's a good idea to listen to advice from some people," the Crossroads actress began her statement on Thursday, July 22. "Yesterday I realized all my tennis shoes were gone... I like them because I dance three hours most days and my feet hurt so I put tennis shoes on so my feet feel nice... well all of mine are old so I ordered four new pairs and they came in five weeks ago but they were all too big so I've been without them for a long time!!!!
Article continues below advertisement
Spears continued: "So when I woke up yesterday and remembered I had none I pulled a Carrie Bradshaw and ordered a bunch of new shoes online!!!! My assistants HUMBLING APPROACH why don't you just see what you can find in your closet DID NOT WORK ANYMORE... I chose to BLOW and guess what... my feet are soaring these days... I'm not gonna stop buying tennis shoes and heels ever 👟👠!!!!"
The Grammy winner also declared that she is not going to "settle" anymore, and is going to take her life in her own hands, before expressing her way to keep her "dreams alive" without leaving her mansion.
Article continues below advertisement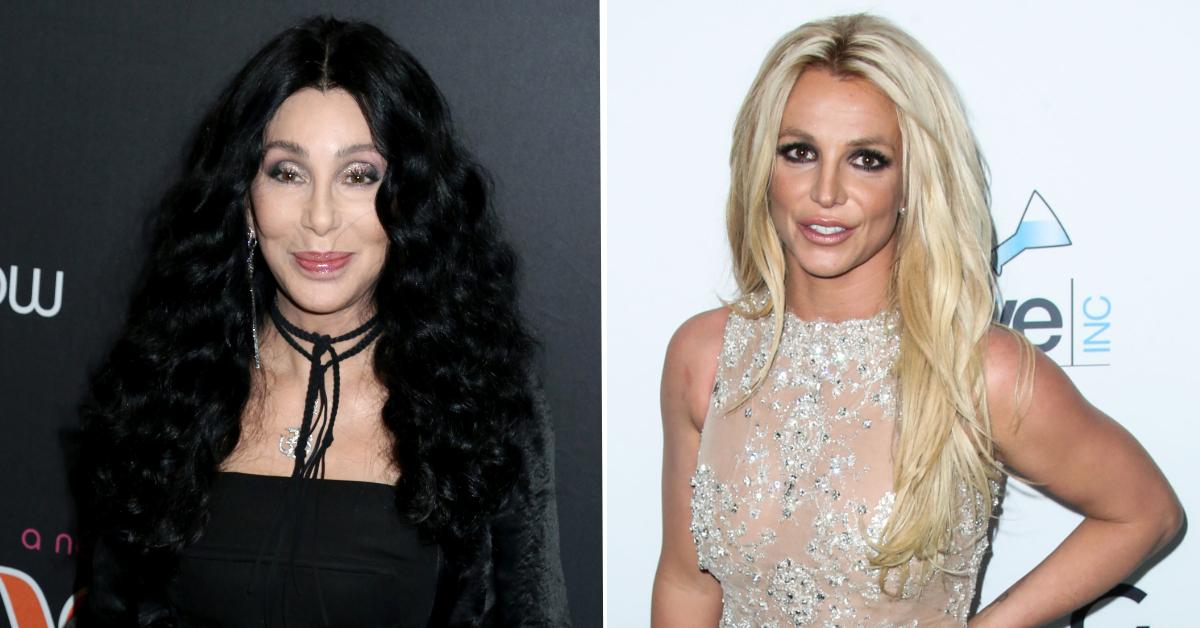 "Maybe I'll just be nice and plant here," she wrote, "thinking about visiting St. Tropez with @cher and eating ice cream. She was one of my favorite singers as a kid and I loved to dress up as her... and thinking about having a six pack like @jlo... Lord, she's so inspiring in her new video !!!! Again this is me with hope... love... and intention... by the way I do intend on going to the ball after I clean my house."
Article continues below advertisement
Hours after Spears posted her hopeful message to Instagram, Cher not only responded, saying she was down to hang, but showed her support for the popstar.
Article continues below advertisement
"When #FreeBritney is FINALLY FREE🦋," Cher tweeted. "I'm Taking her to San Tropez & We'll 🍦Eat Ice Cream To Her Hearts Content."
Article continues below advertisement
Spears has a lot to celebrate as of late. As OK! previously reported, she was handed a legal victory in her conservatorship battle with her estranged dad Jamie last week. A judge ruled that the "Toxic" songstress could hire her own lawyer, power attorney Mathew Rosengart, to represent her following the resignation of her court-appointed attorney Sam Ingham III.
Days later, the popstar was granted permission within her conservatorship to drive again.