EXCLUSIVE
Chris Lane Dishes On Finding Love, Becoming A Father & Future Plans As His 'Fill Them Boots' Tour Kicks Off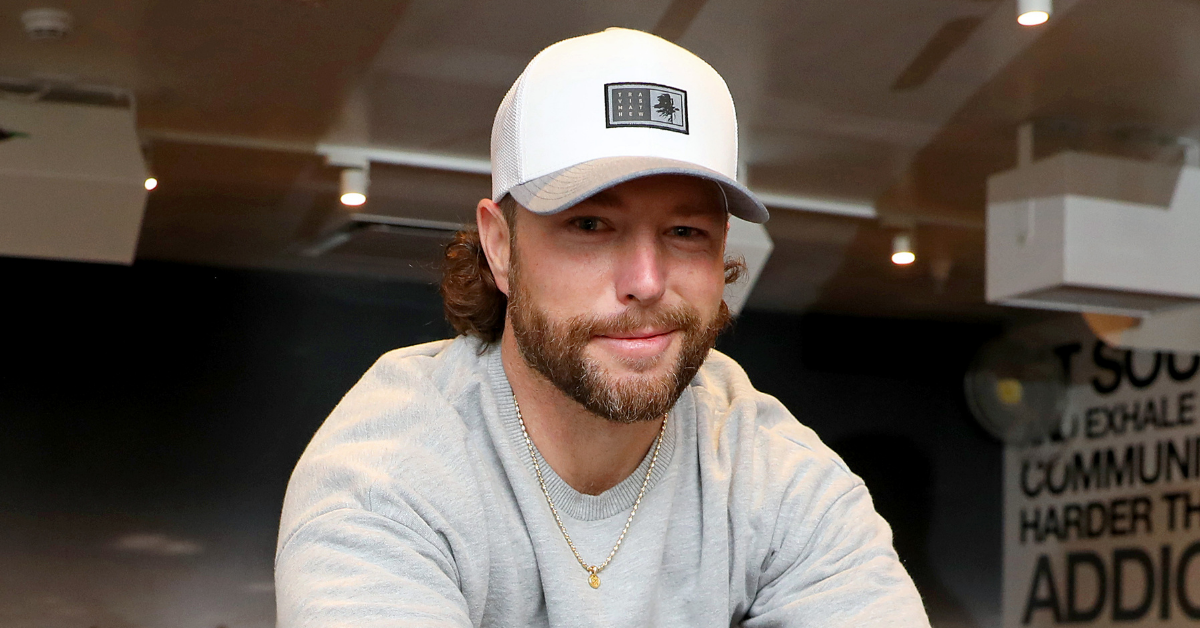 Country singer turned loving husband and father Chris Lane has some Big Big Plans for his and his family's future.
Article continues below advertisement
The "Big Big Plans" performer sat down with OK! to exclusively dish on life as a new father, how finding love with his wife Lauren Bushnell changed everything for him and what's in store for his career as he kicks off his Fill Them Boots tour.
As Chris heads on the road, with him taking a quick stop to attend a country themed SoulCycle class at Boston's Back Bay Studio to surprise fans and hand out some tickets for his opening show, the 37-year-old shares with OK! that he's overjoyed to be back on tour — although he's missing his wife and baby at home.
Article continues below advertisement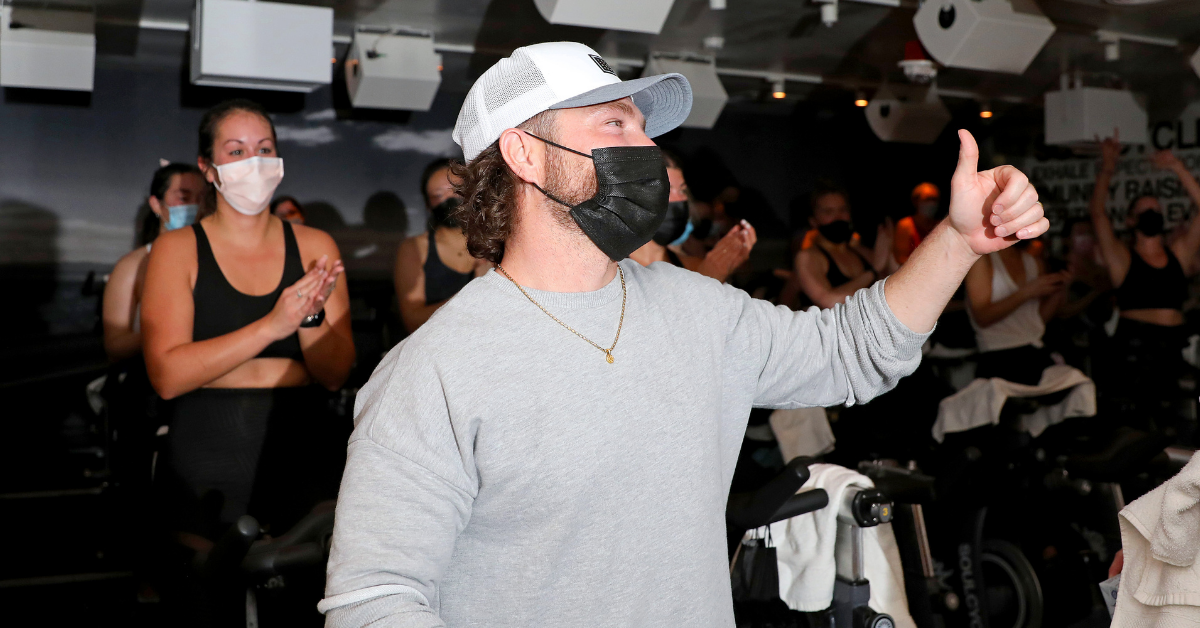 When asked what he's most excited about when it comes to touring again, he reveals: "I think just finally getting back out there and getting in front of people's faces. I'm just excited to hear people screaming the songs back to you. I think the best part of being an artist is playing live shows and being in front of fans."
Article continues below advertisement
Though Chris was able to perform briefly last year, he took time off to spend Christmas with the Season 20 winner of The Bachelor and their son, Dutton, who the lovebirds welcomed in June 2021.
Article continues below advertisement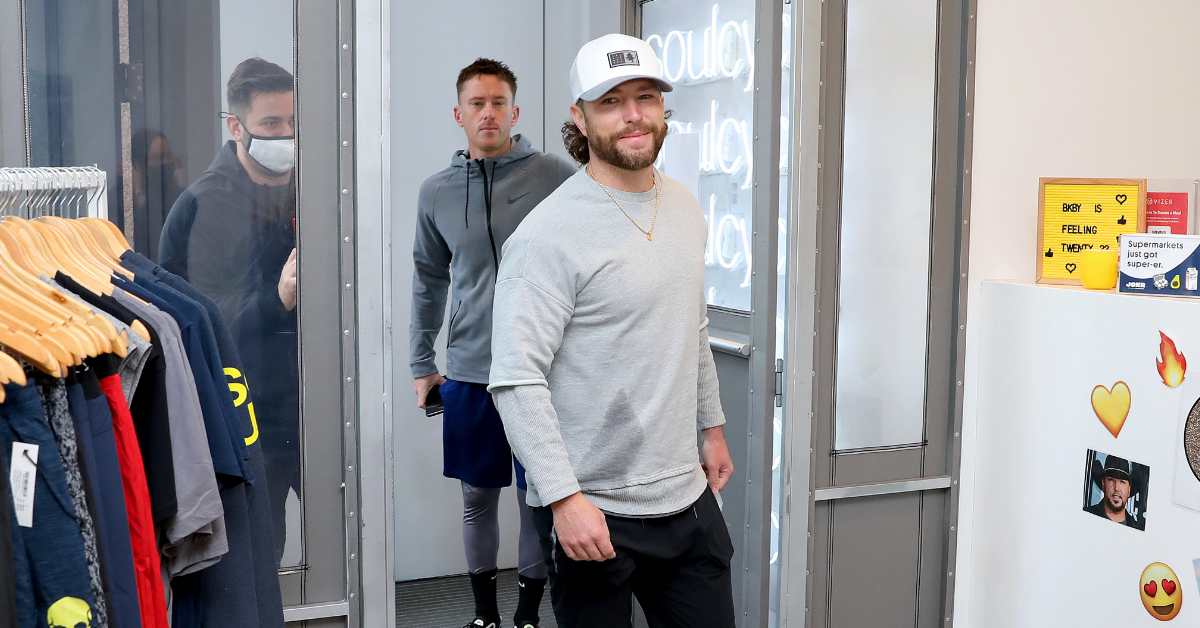 Noting that his family will sometimes join him on tour, Chris explains: "[Dutton is] still so young and we finally just got him into a good sleep pattern that we're scared to mess it up."
Article continues below advertisement
While reflecting on what the "I Don't Know About You" singer learned about himself since becoming a father, Chris quips: "learned that I can change a diaper without throwing up."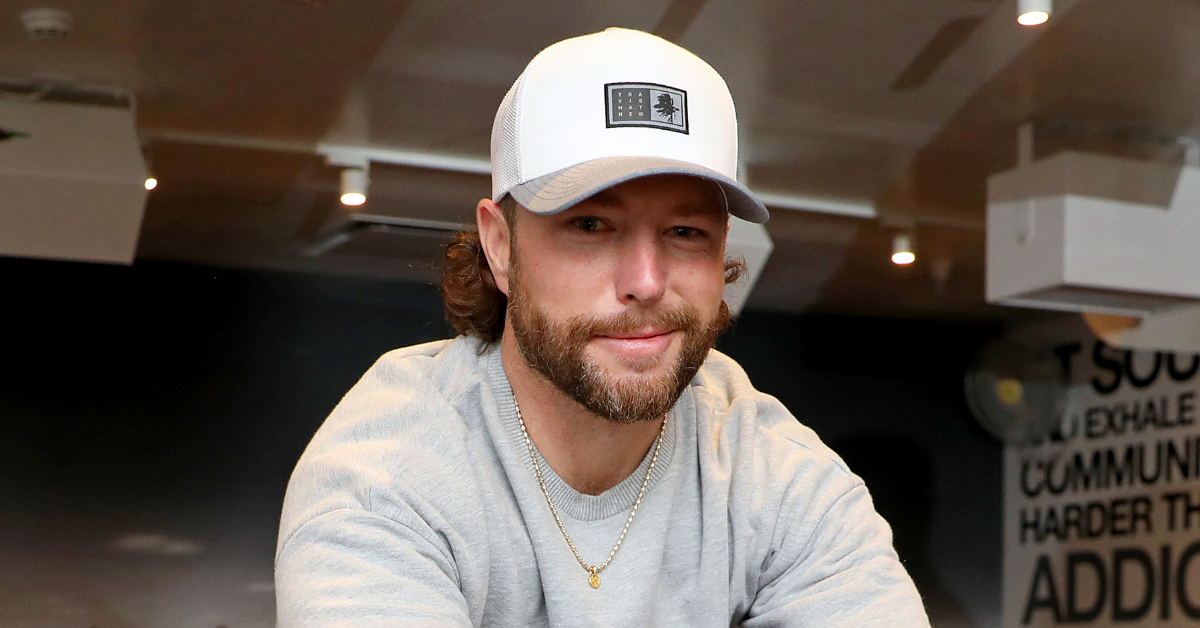 Article continues below advertisement
On a more serious note, Chris candidly admits to OK! that welcoming his baby boy, "definitely softened my heart in the best way," noting: "I'm not much of a crier but I feel like Dutton has definitely softened my heart up in a different way than I've ever experienced."
And it seems Chris has his wife to thank for that. Admitting he never thought about having kids himself, the handsome hunk reveals the brunette beauty was the one who made him want that forever future and family.
Article continues below advertisement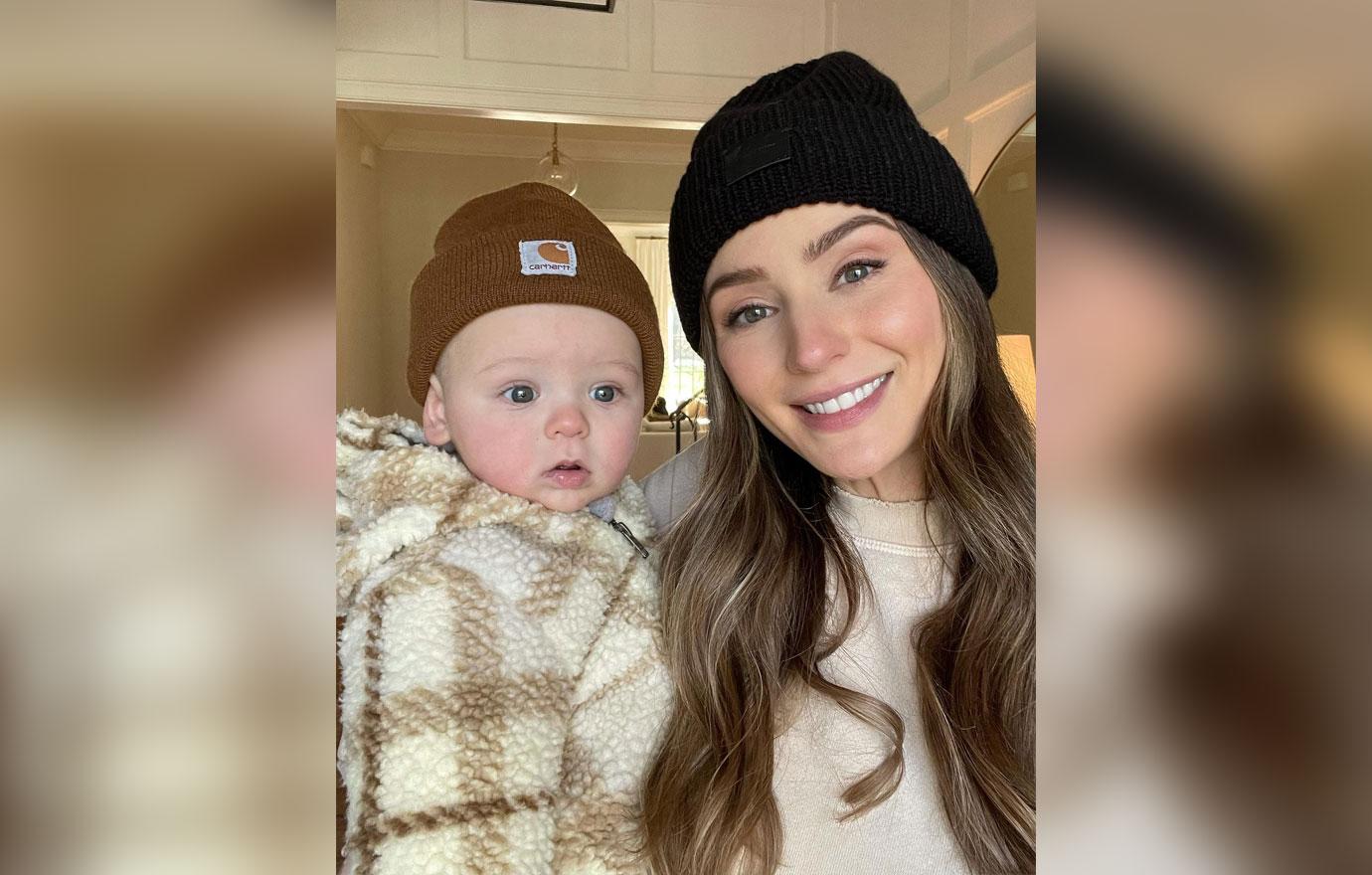 "I thought my entire life I've never wanted kids until I met someone who made me want to settle down and everything changed," he says of Lauren, who he wed in 2019. "All of my thoughts changed about that and I'm so glad that the good Lord above did not listen to me because I would have had no clue what I was missing out on and it's been the best thing."
Article continues below advertisement
Chris certainly isn't shy when it comes to gushing about the mother of his child, as he wrote the song "Big, Big Plans" to propose to her. While Chris' proposal went off without a hitch, he tells OK! the song was the hardest to write, because "I wanted it to be perfect."
Article continues below advertisement
"At this point I'm just thankful she heard it, loved it and said yes," Chris jokes of the memorable tune.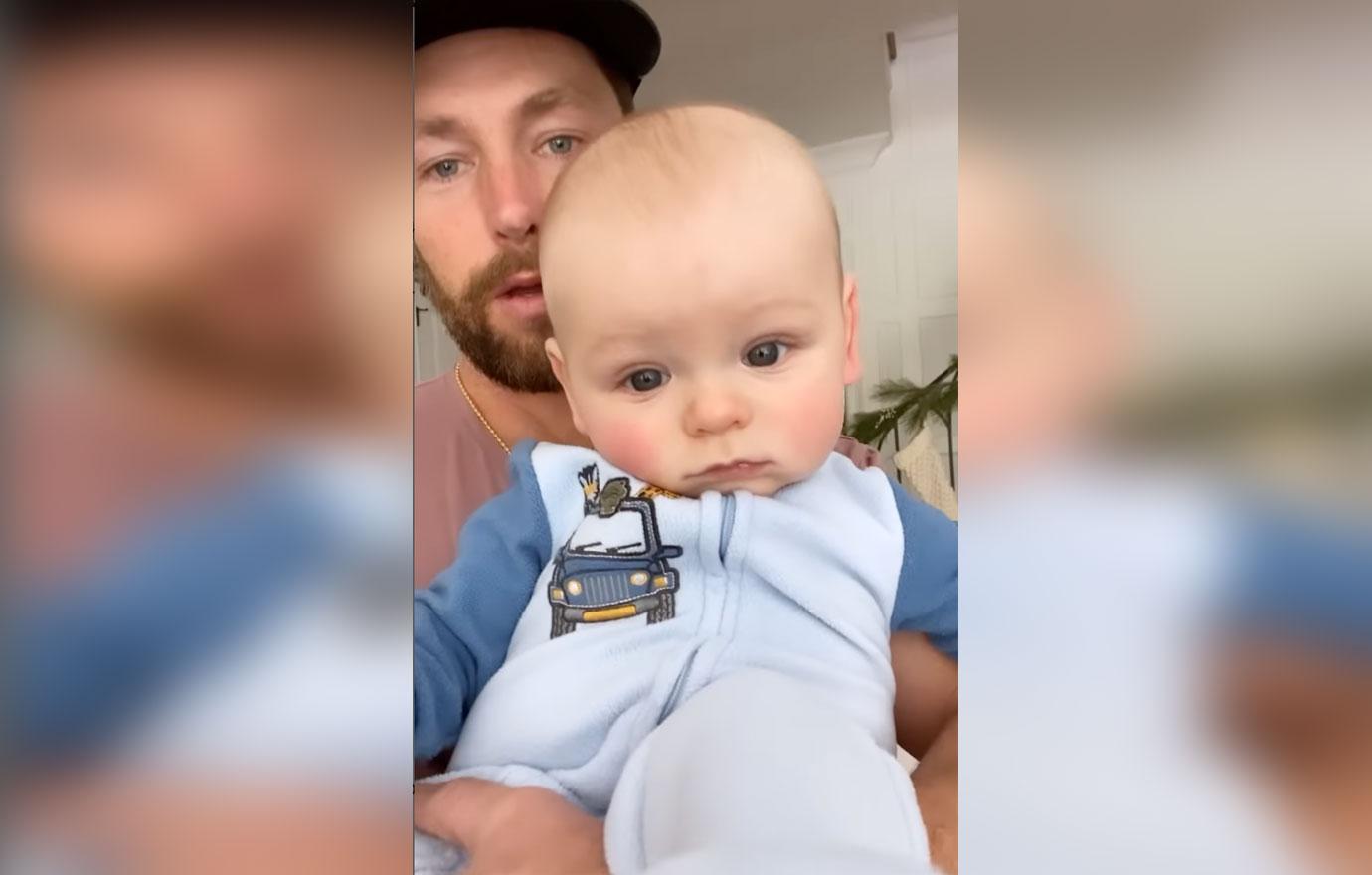 Article continues below advertisement
If one thing's for sure it's that Chris' future is looking bright, with him already making hopeful plans for where he and his family will be in a few years from now.
When asked what he sees his life like in five years' time, he replies that career wise, he hopes to be playing at stadiums like one of his favorite artists Kenny Chesney. "And then personally I envision myself maybe at a t-ball game watching him [Dutton, who will be five by then] or at his first golf outing teaching him how to play golf or watching him play golf," he adds with a laugh.
Though it's unclear if Dutton will follow in his dad's country boot footsteps or become the next Tiger Woods, the family-of-three has All The Right Problems to worry about.