BABIES
Chrissy Teigen Says John Legend Was 'Fascinated' & 'Amazed' By C-Section Birth Of Their Daughter Esti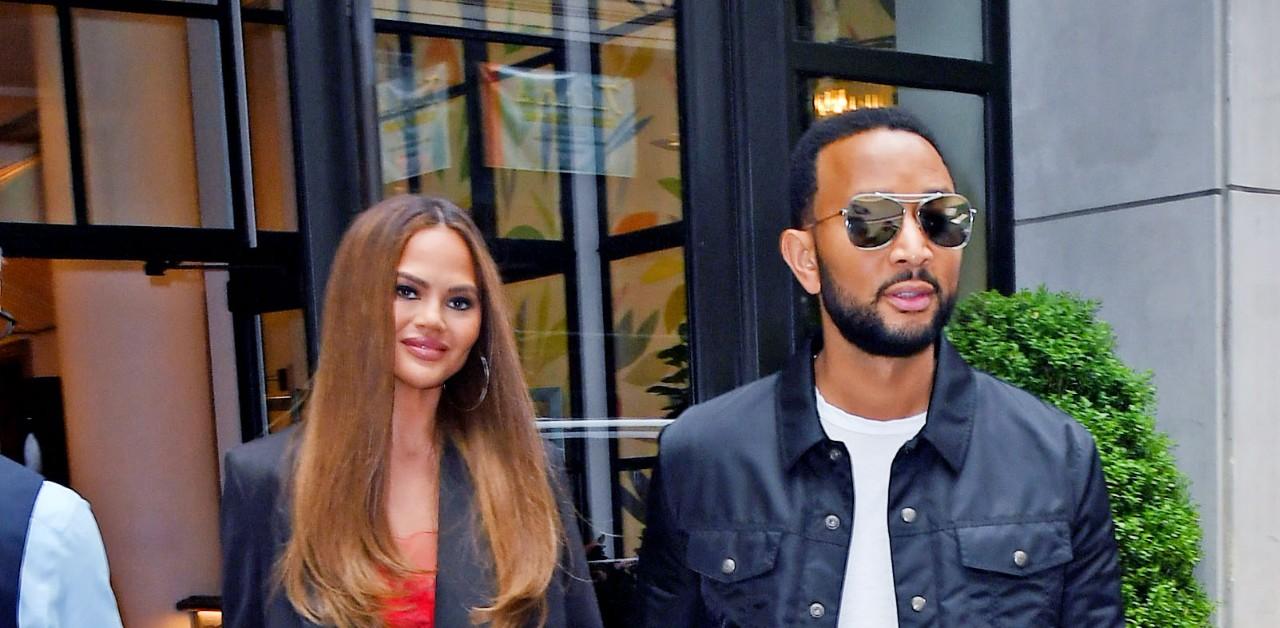 John Legend was blown away by Chrissy Teigen giving birth to their daughter Esti via C-section.
The Cravings author, who welcomed her third child with the "All of Me" vocalist in January, revealed Legend was completely gobsmacked by the surgical birth of their youngest kiddo after having natural births with daughter Luna and son Miles.
Article continues below advertisement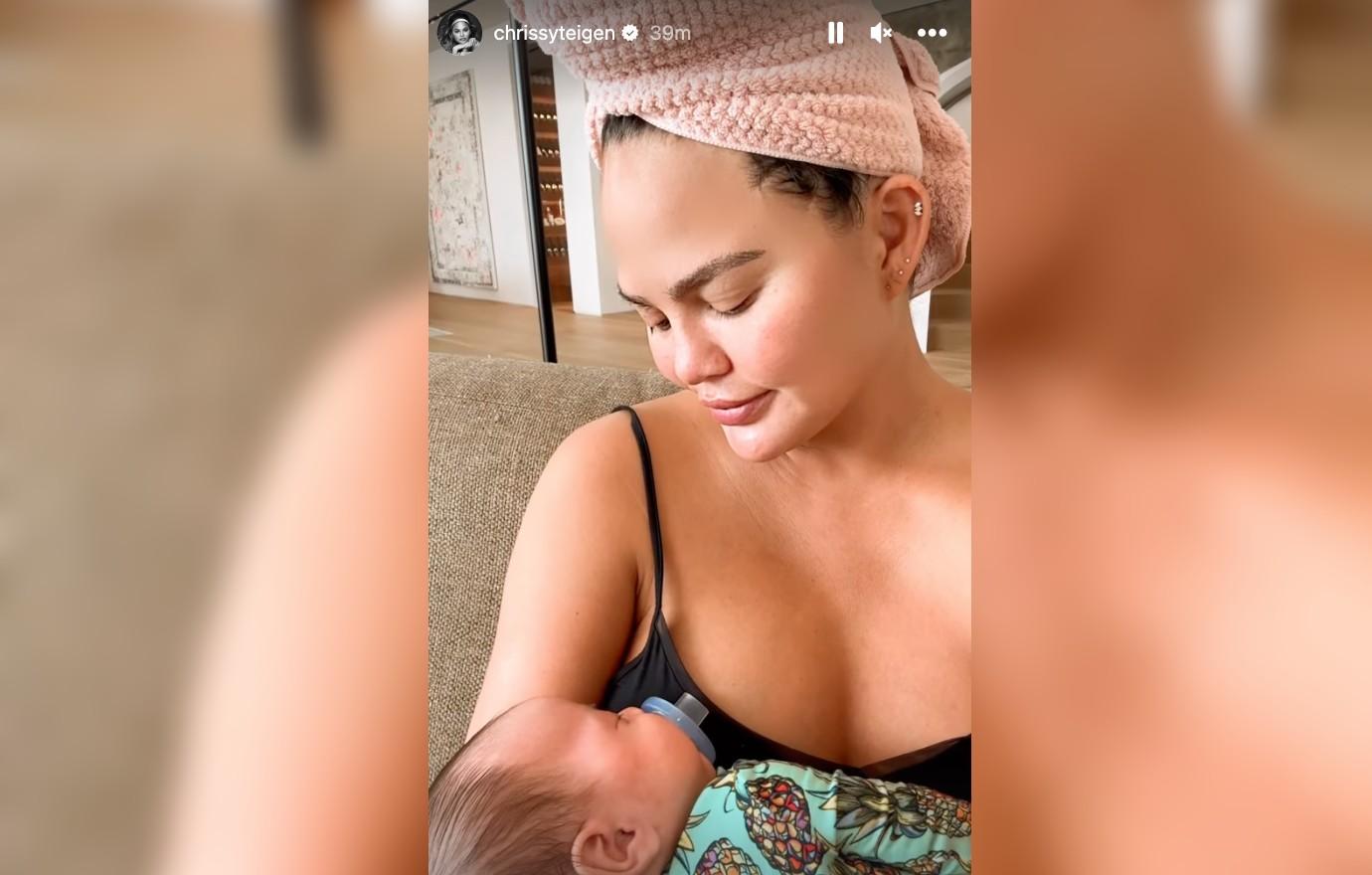 "John saw an entire baby come out of my abdomen and was pretty amazed by it," Teigen explained in a recent interview. "And then he was amazed by the healing process, too. He was fascinated by every aspect of it, but he also helped me pull my tights on. Everyone knows C-sections are invasive ... it was difficult. But what's cooler than looking like a hero to your husband?"
"It was cool to have had two vaginal deliveries and then have a C-section," the proud mama explained. "I got to learn about both and see them firsthand — to me, that was really cool. I really love doctors and seeing what they can do. I love medical advancements, so laying on that gurney and going through the process of, 'OK, I can't feel my bottom half and a whole baby is being taken out — I feel pressure' and then knowing that I had full use of my arms and I could take pictures of it, that's all so wild."
Article continues below advertisement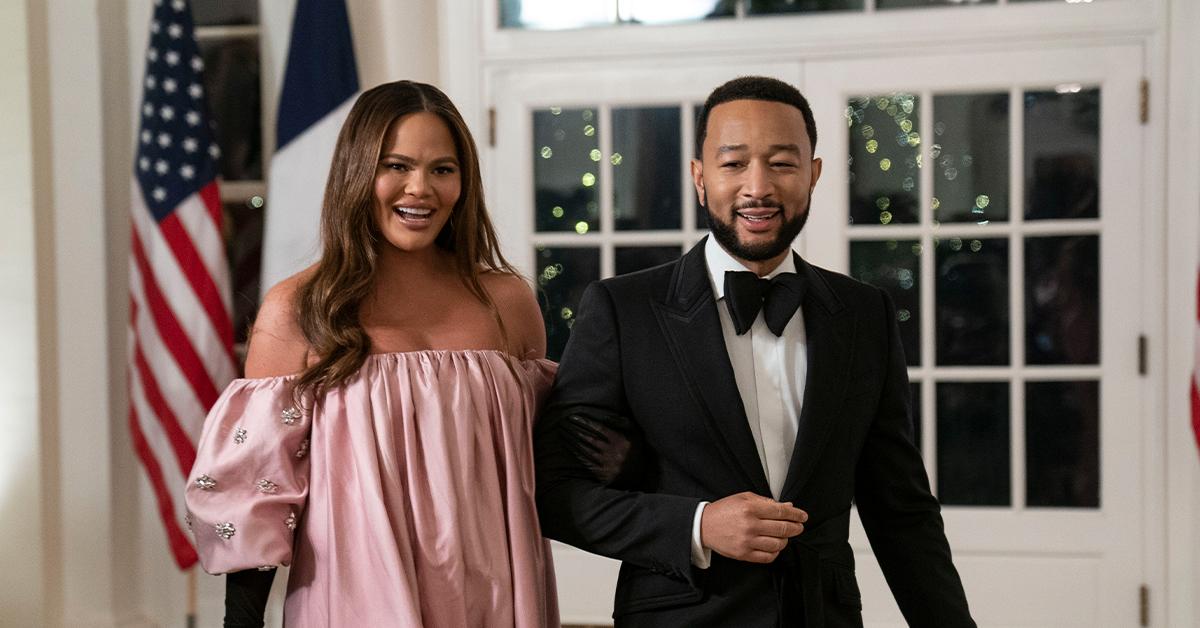 "It was insane. And having John in that room ... he was playing music and trying not to look. Even during my vaginal births, he stayed up by my head. I preferred it that way, honestly," the 37-year-old noted of the scene at the hospital.
With her brood complete, an adoring husband and booming career, Teigen feels ready for the challenges ahead. "Two was hard. But three is comically difficult because you're so outnumbered and it's so ridiculous," she dished.
Article continues below advertisement
Never miss a story — sign up for the OK! newsletter to stay up-to-date on the best of what OK! has to offer. It's gossip too good to wait for!
"You look around and one's barfing on themselves, the other one's doing ninja kickflips, and then my baby girl is just being perfect in the corner. Everybody's so different; it's so crazy, but I love it. And at least it's funny and at least you're entertained. You're not suffering. It's like, "Oh my gosh, I can't believe we did this — this is so funny!"
Parents conducted the interview with Teigen.