COUPLES
Ooh Laa! Chrissy Teigen Gets New Tattoo Down Her Spine In Honor Of Husband John Legend's Song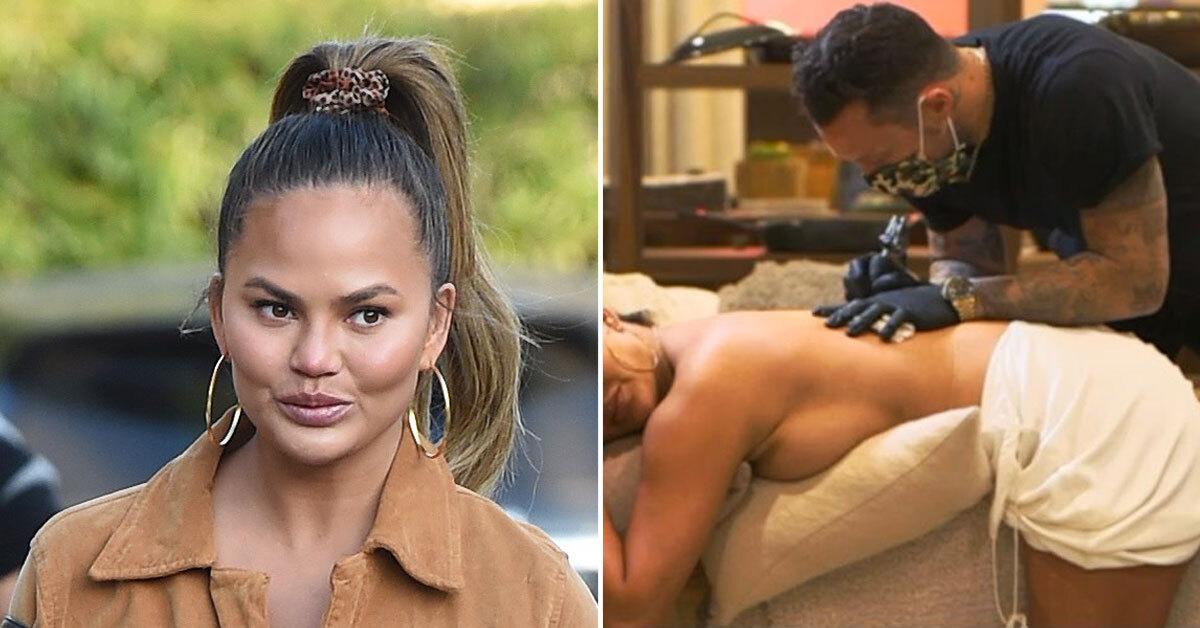 Article continues below advertisement
Article continues below advertisement
Most of the clip Teigen shared is dedicated to watching Winter work his magic down her spine, but Legend does show up for a cute moment in which the two discuss the first time Teigen ever heard the sultry little tune, which was reportedly written just for her by her husband.
After checking out the handiwork, Legend exclaims how cool it looks, then asks Teigen if she actually does remember when she first heard the song.
"I don't remember! I remember the first time I heard 'All of Me,'" Teigen said. She related that she remembered the first time she'd heard most of Legend's hits, but admitted, "Not this one."
Legend was happy to jog her memory: It was in their bedroom together, he helpfully supplied. "We had to test run it, make sure it worked," he related.
Apparently? "It worked," Legend happily related, adding that they played it "on repeat."
Article continues below advertisement
"What a blessing to honor Chrissy with this ooh laa tattoo down her spine!" he enthused. "John wrote this sexy song for her so naturally she should have it tattooed on her right?!!! And if you haven't heard BIGGER LOVE John's new album: listen it's so good!"
Winter is all in the family, having done a few other tats for Teigen, including her children's names and Legend's date of birth.