TRUE CRIME
Woman On Death Row Who Cut Baby From Mother's Womb Saved From Execution — With Hours To Spare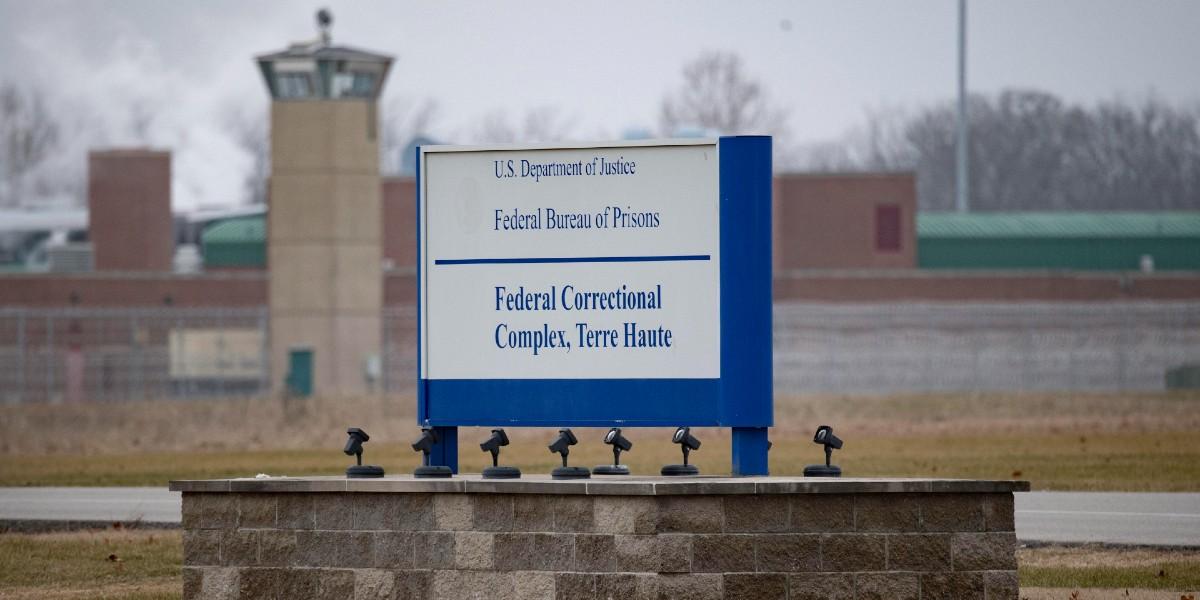 A judge has ordered a stay of execution at the very last minute for the only woman currently on federal death row, Lisa Montgomery, stating that she is not mentally fit to be put to death.
Montgomery, who was scheduled to be executed Tuesday at Federal Correctional Complex in Terre Haute, Ind., was found guilty in 2007 for the 2004 killing of 23-year-old Missouri woman Bobbie Jo Stinnett, which was determined to be premeditated.
Montgomery literally had just hours to live before the judge halted the planned lethal injection.
"It is ORDERED, on the court's own motion, that the court's January 11, 2021 order denying the motion for stay be reconsidered and that appellant's motion for a stay of execution pending appeal be granted," court documents obtained by OK! read.
In the particularly grisly murder, Montgomery used a kitchen knife to carve open Stinnett's womb while she was still alive, and remove an unborn baby girl, which she subsequently abducted. Her execution would mark the first time a woman had been killed on death row in 70 years.
Article continues below advertisement
AMERICAN MURDER STORY: 11 TRUE CRIME SCANDALS THAT SHOCKED THE NATION
Montgomery's legal team told the Kansas City Star that Montgomery suffers from complex post traumatic stress disorder as a result of years of intense sexual abuse, which included being raped by her father and his associates, urinated upon and trafficked to men by her own mother.
According to court documents, at the time of Stinnett's murder, Montgomery had been telling relatives she was expecting a child, despite the fact that she was sterile as a result of a procedure she'd had some years before.
The trauma regarding the false pregnancy ran even deeper than that, however. According to KansasCity.com, Montgomery had been forced to marry her stepbrother at age 18, and her new husband continued to heap unthinkable amounts of physical and sexual abuse on her. Upon hearing that she was lying about being pregnant, he filed for custody of two of her children and threatened to expose her lie, which "pushed her over the brink."
WHITE HOUSE SEX SCANDALS! 4 SHOCKING REVELATIONS FROM 'SEX WITH PRESIDENTS' BOOK
Attorney Kelley Henry has previously said that Montgomery has "long accepted full responsibility" for the crime, but that "her severe mental illness and the devastating impacts of her childhood trauma make executing her a profound injustice."
However, regardless of the question of her mental health, a Missouri jury unanimously recommended a death sentence, originally set to be carried out on December 8.
That execution was stayed after her attorneys contracted coronavirus as a result of traveling to visit her in prison and were too sick to represent her.
Montgomery is the third person this week scheduled to be put to death under President Donald Trump's remaining days in office. If her stay is granted until January 20, current President-elect Joe Biden will preside. As he opposes the death penalty, her chances of remaining alive will be good, but there is the chance she could still be executed before then.
The last woman to be executed by the U.S. feds was Bonnie Heady, who was sentenced to the gas chamber in Missouri in 1953 for the kidnapping and murder of a 6-year-old boy.