Courtney Stodden Breaks Free From Being 'Under The Thumb Of Men' In Seductive New Music Video — Exclusive Behind-The-Scenes Look At 'Pleasure'
After declaring to the world that they were non-binary, Courtney Stodden is taking over the music industry with their new certified bop, "Pleasure" — and OK! exclusively chatted with the model and obtained behind-the-scenes photos of the sexy music video before its release on May 6.
Article continues below advertisement
"They/them/theirs," Stodden wrote alongside a selfie on Tuesday April 13, sharing their new pronouns. "I don't identify as she or her. I've never felt like I ever fit in anywhere. I was bullied horribly in school because I was different. The other girls never understood me. It got so bad that my mom pulled me out of school. And still, I don't fit in. I never really connected with anyone my age."
Article continues below advertisement
Now, Stodden is owning who they are and ready to show the world. "I wanted the video to tell a story of who I'm becoming and I wanted to shine a light on that," they exclusively dish to OK!.
"The song is very seductive and upbeat so it was important for me to create a visual where I represented someone in power," they say. "Cause I feel like for so long I've just been obviously under the thumb of men, really, especially Hollywood men."
Article continues below advertisement
Stodden made headlines in 2011 when they married actor Doug Hutchison — when they were only 16 years old and the Green Mile star was 50. Despite Stodden and Hutchison's nearly 35-year age gap, it was the blonde bombshell's aesthetic and quest for reality TV fame that people ridiculed them for, with Hutchison seemingly getting a pass in the media.
Article continues below advertisement
The influencer took their toxic relationship with their ex-husband as well as the ridicule they endured and used it as fuel to drive their art.
Although Stodden doesn't identify with any specific gender, they still own their femininity in their new music and accompanying music video. "I just wanted to definitely still have a sexy video and a sexy fun song, but something where I just felt like very high-fem and still in charge," they tell OK!.
Article continues below advertisement
"I've always wanted to create music and present myself as who I feel like I am, which is high-fem and definitely take charge and just create, they add. "Music is an outlet for me."
"For me I'm gender fluid and I don't feel like I'm exclusive to either gender and just cause I don't look a certain way, I wear lipstick doesn't mean I can't wear the pants too," they dish. "That's something that I'm starting to feel more confident in expressing because also I'm kind of free now, I feel more free in my life and I'm taking charge."
Article continues below advertisement
Scroll through the gallery below to see exclusive behind the scene photos of Courtney Stodden's upcoming music video for "Pleasure."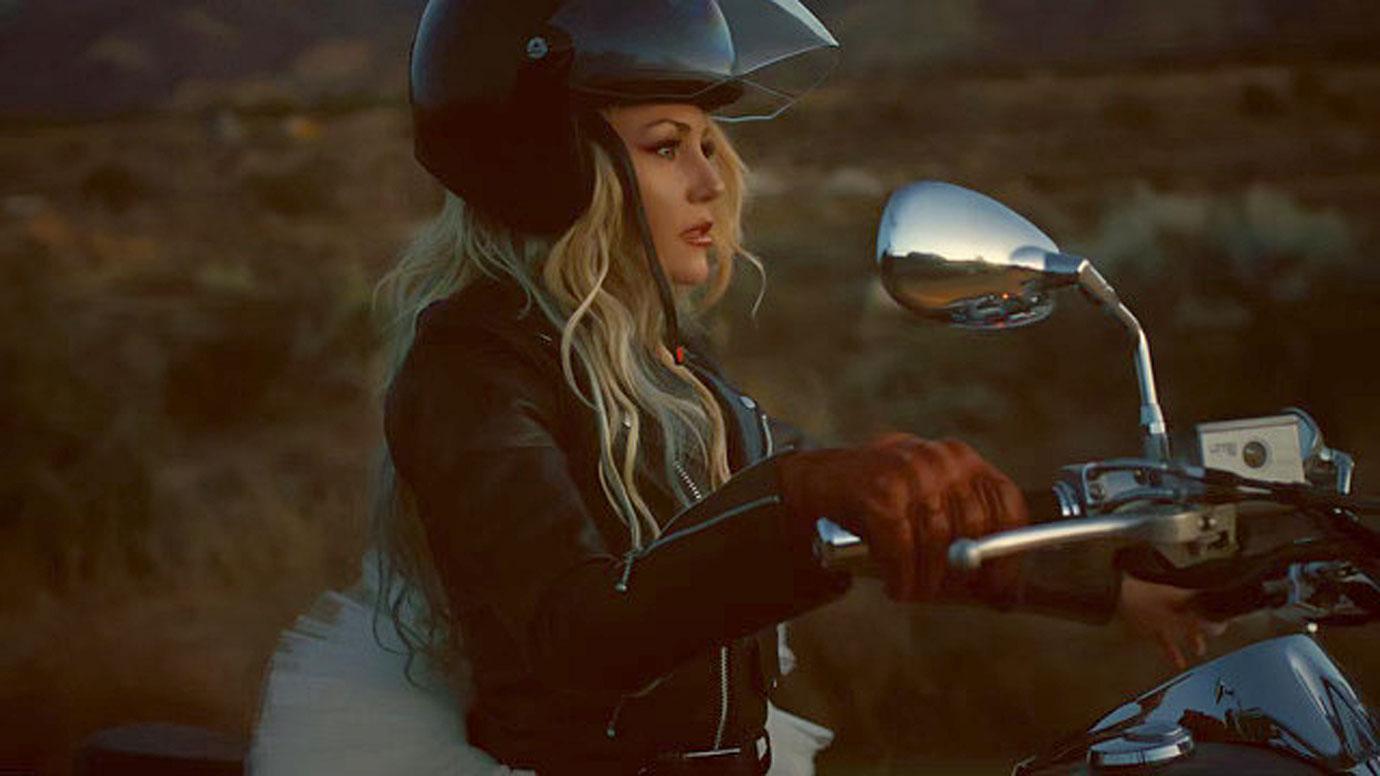 Stodden stuns in the desert while shooting the video for their new song, "Pleasure."
Article continues below advertisement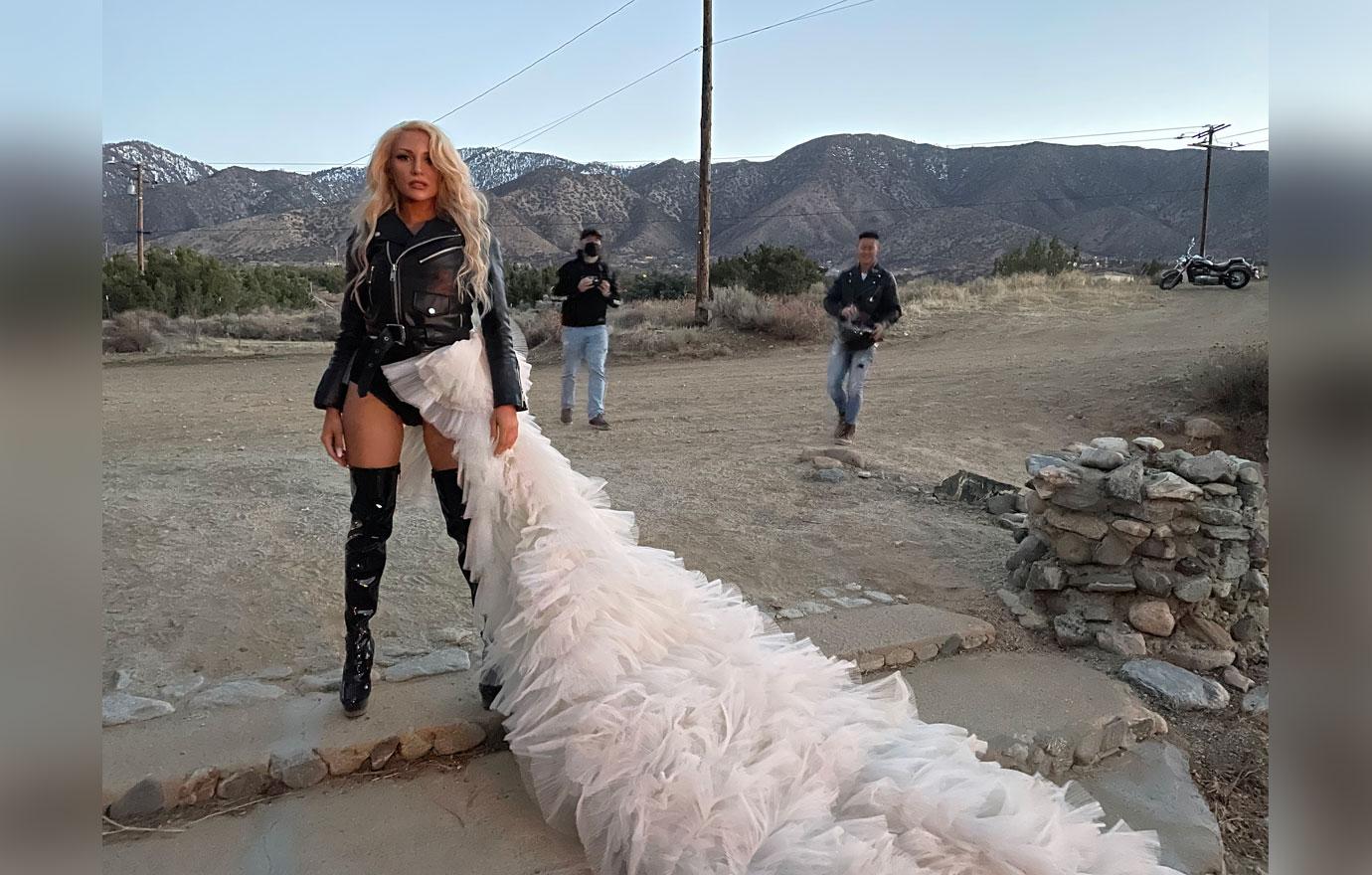 The blonde beauty wanted to own their femininity with the "sexy" song and video.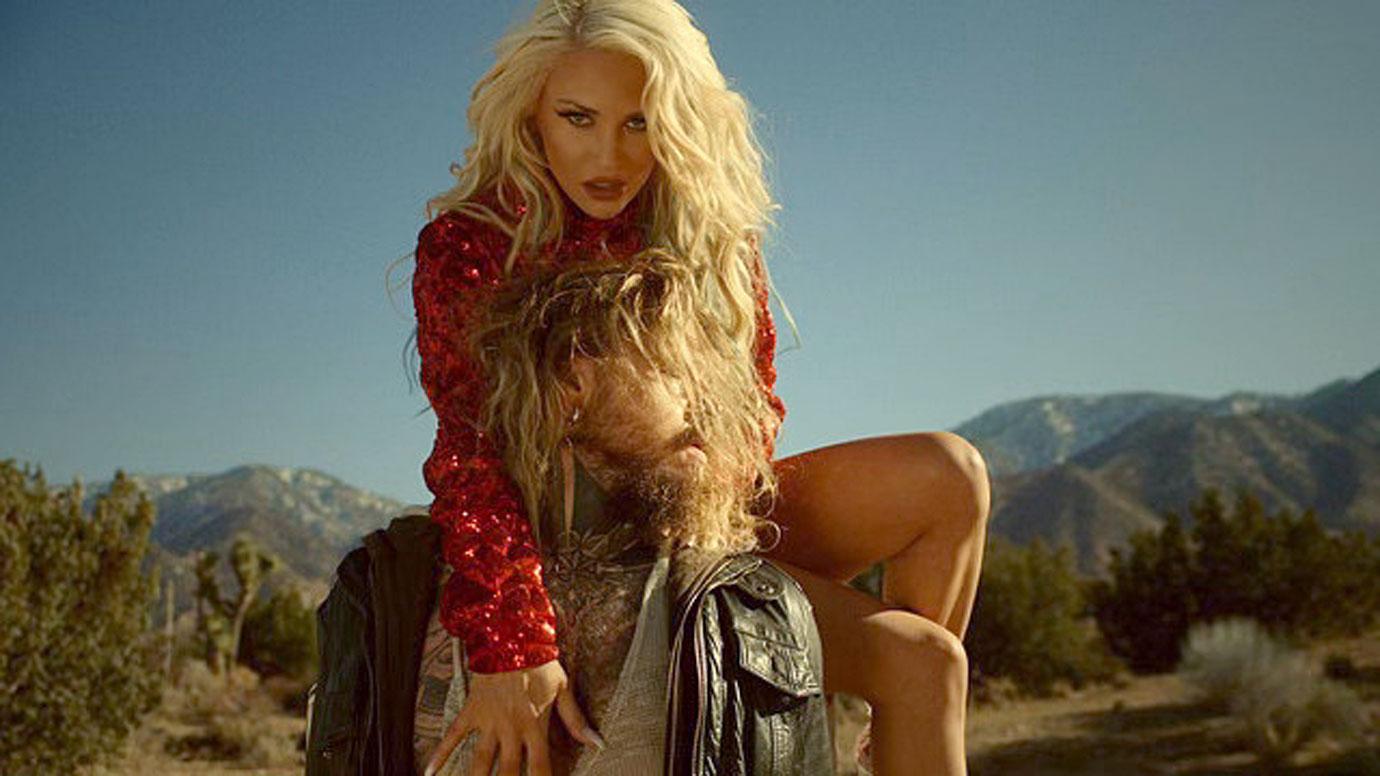 Stodden says they are working on an EP with more songs to hopefully be released soon.
Article continues below advertisement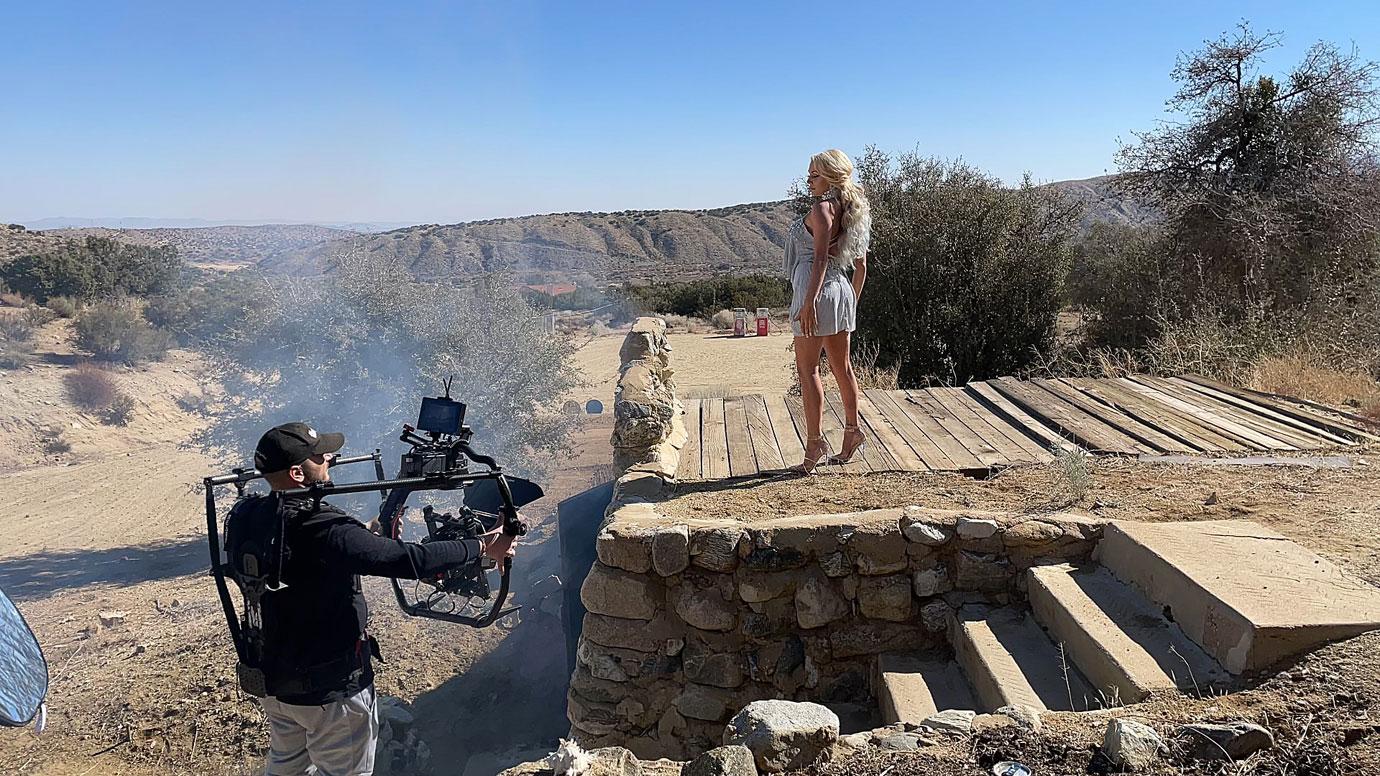 The model is also working on a memoir, which they describe as a "self-help book" as well as a biography.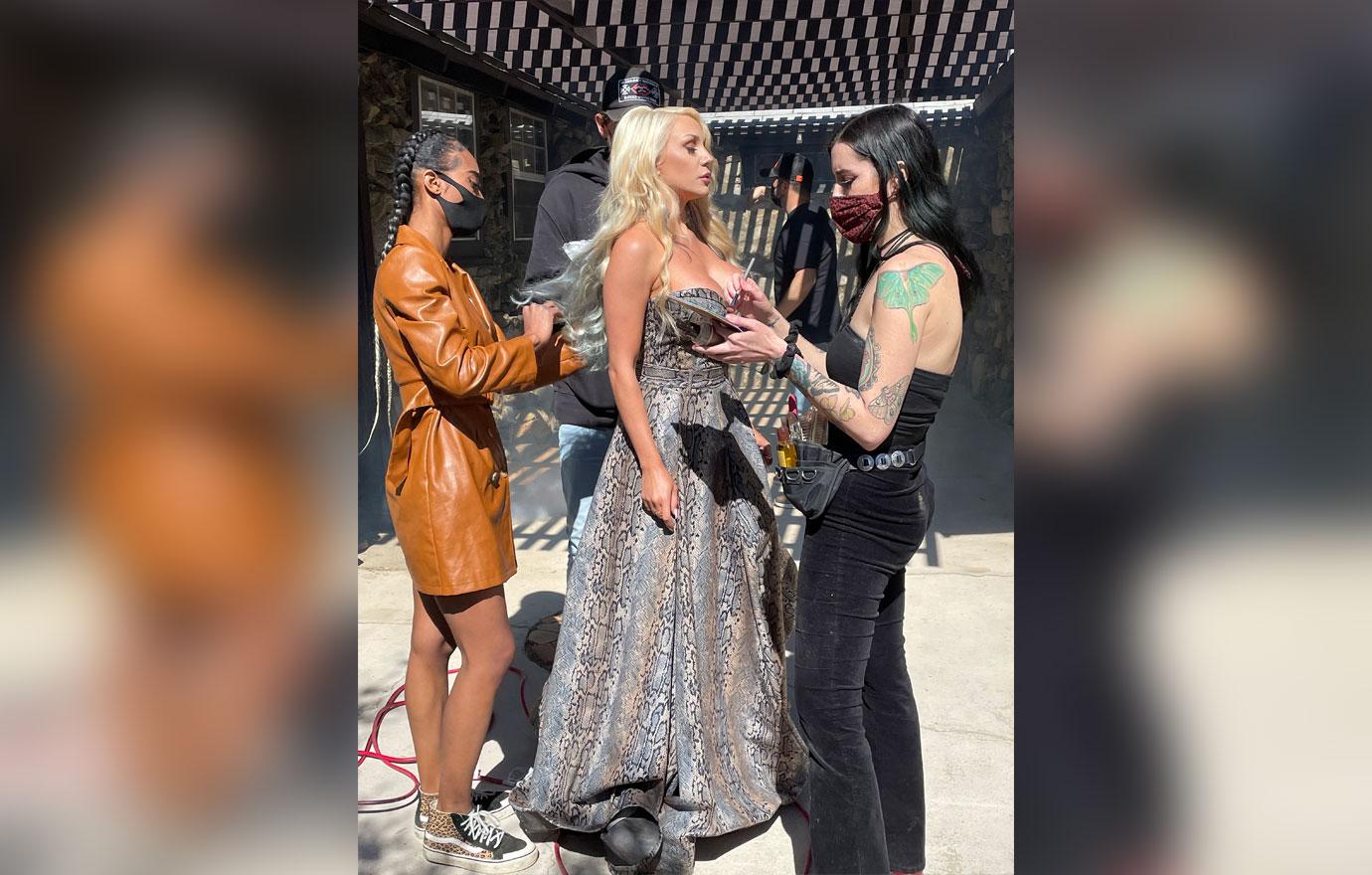 A quick touch-up on their makeup before getting back to filming the stunning video.