NEWS
Troubled Rapper DaBaby Arrested For Gun Possession In Beverly Hills — 2 Months After Brother's Tragic Death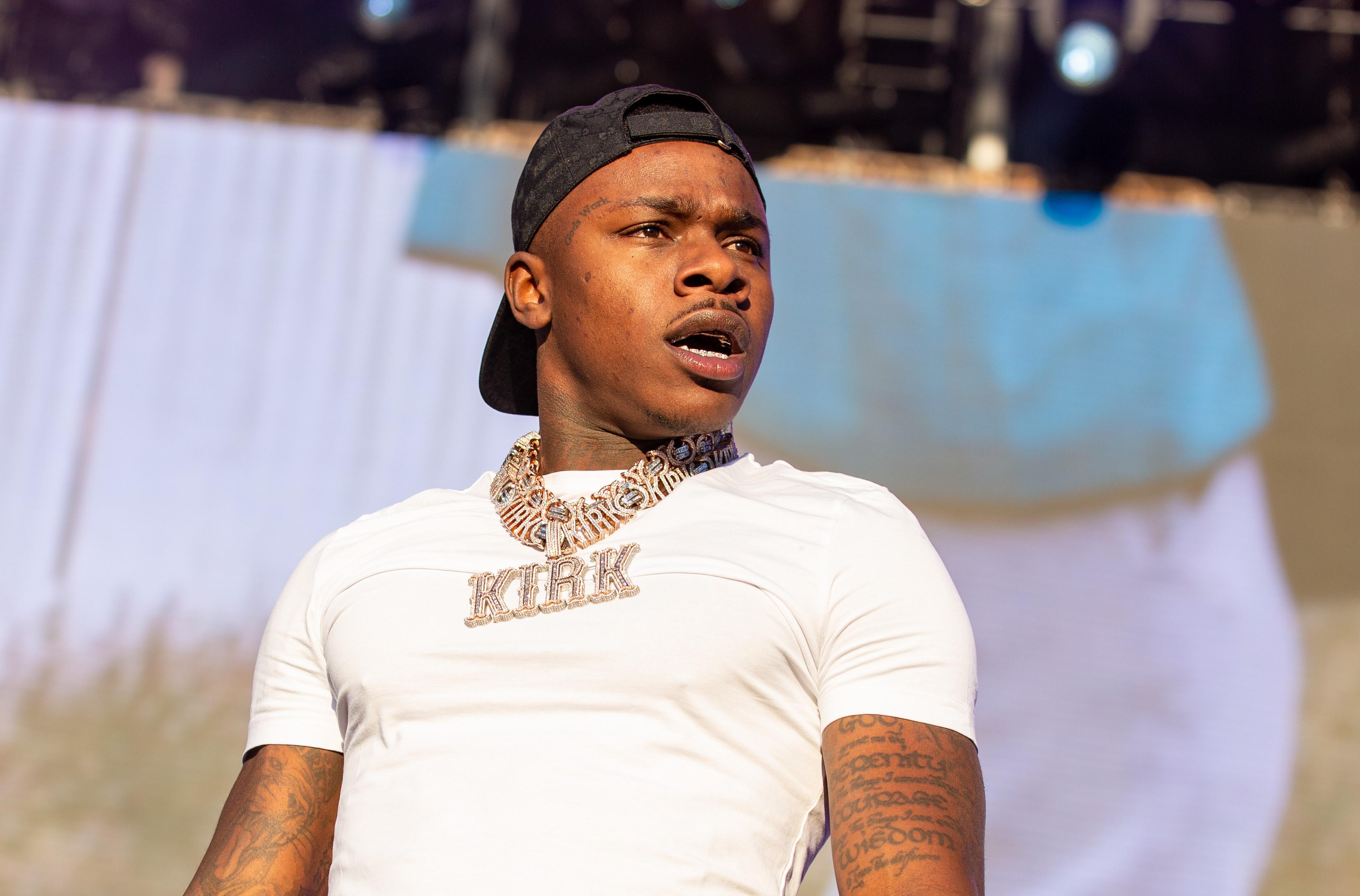 Rapper DaBaby was arrested on Thursday, January 7, while he was shopping in Beverly Hills, Calif., with friends.
Article continues below advertisement
The 29-year-old, whose real name is Jonathan Kirk, was at the Gucci store on Rodeo Drive with three other men when someone inside the shop called the cops and said that they were carrying weapons. DaBaby is said to have had a shotgun in his waistband. Cops arrived on the scene just as the group was about to drive away.
After the car was searched, authorities found a concealed 9mm firearm.
While initially everyone in the car was detained, only DaBaby was arrested, but it looks like he is no longer in custody. TMZ has obtained footage of the arrest.
Article continues below advertisement
Article continues below advertisement
This is not DaBaby's first run-in with the law. In 2019, he was found guilty of carrying a concealed weapon. This happened after a shooting in a Walmart in North Carolina where a 19-year-old man lost his life, but DaBaby said that while he was involved, he was only acting in self-defense. Then, in January 2020, he was arrested and charged with robbery and battery in two separate incidents. He was allegedly caught on camera assaulting someone in a hotel, but the battery charges were dropped.
Article continues below advertisement
More recently, DaBaby was criticized when it emerged that he was working with Tory Lanez. Lanez allegedly shot Megan Thee Stallion last year, but earlier in the week, Lanez teased the release of an untitled track with DaBaby on Instagram. Lanez was charged with felony assault regarding the incident but plead not guilty in November and will be back in court later this month.
Article continues below advertisement
DaBaby has previously worked with Stallion on her tracks "Cry Baby" and "Cash S**t."
DaBaby has not released a statement about the arrest.