COUPLES
Danica Patrick Shares Cryptic IG Message Comparing Relationships To 'Mirrors' Following Ex Aaron Rodgers' Engagement To Shailene Woodley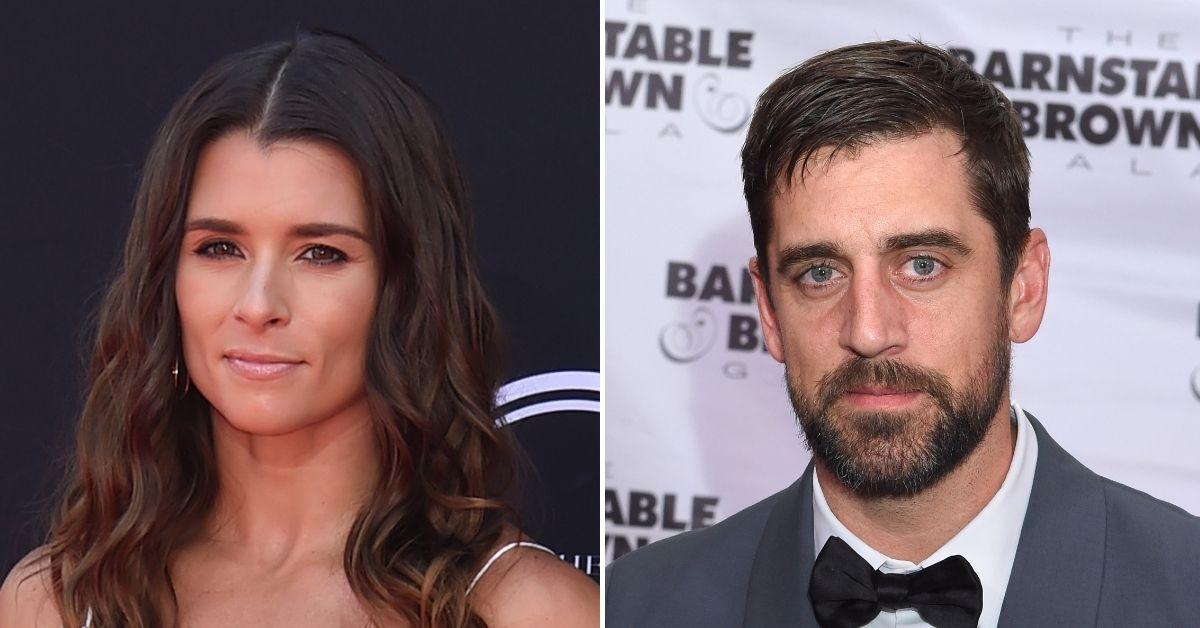 Weeks after Aaron Rodgers and Shailene Woodley confirmed their engagement, the football player's ex Danica Patrick shared some interesting notes on relationships via Instagram.
"I thought a lot about this word when I was in Egypt. What kept coming through in all of my thoughts, meditations, and in my innate knowing.... the word is an analogy. For our inner temple. There are a million simple sayings and ideas to prove why YOUR inner temple in [sic] so important," the 38-year-old shared after a two-week trip to Egypt.
Article continues below advertisement
"Your relationships are mirrors," she explained.
"We can't receive what we don't believe. (I made that up right now but I am sure I'm not the first.)," she added, saying we get what we think we deserve.
Article continues below advertisement
SHAILENE WOODLEY BY THE NUMBERS: HER SHOCKING ONCE-A-MONTH HABIT!
"I could go on and on! So stop looking for a religious structure or person or home or a job or a city or a partner to make you feel better. Simply because it won't work! I have tried!" she continued.
"I would love to see temples here and now to cultivate our ability to build our inner temples. And to remember our magical abilities (supernatural power over natural forces). Us humans have been playing small for a while..... and if you don't believe me, go to Egypt."
Patrick dated Rodgers for two years before they called it quits during the summer. However, the race car driver is reportedly unbothered by the engagement news and lets the "past be the past" when it comes to her ex.
"[Danica] was in love. She wanted to start a family," a source told HollywoodLife. "She wanted to get married. That didn't happen. She has grieved about it, but Danica is a tremendously tough woman, and dealing with Aaron is not a part of her future, so she has decided to avoid thinking about him."
Article continues below advertisement
Last month, Woodley confirmed on The Tonight Show Starring Jimmy Fallon that she and Rodgers were going to tie the knot. "Yes, we are engaged," she gushed. "But for us, it's not new news, you know, so it's kind of funny. Everyone right now is freaking out over it and we're like, 'Yeah, we've been engaged for a while.'"
*GRABS TISSUES*: CELEB COUPLES WHO CALLED IT QUITS IN 2020
Just before her appearance on Fallon, Rodgers casually mentioned that he got in engaged in his NFL MVP acceptance speech — but left fans guessing when he did not name his S.O.
The engagement news came just days after their relationship became public knowledge.
And though the two are in the honeymoon stage, there may be a few bridges to cross as they prepare for their walk down the aisle. As OK! previously reported, the football pro seems hesitant to introduce his fiancée to his folks.
"It's no secret that Aaron's been estranged from them for years. The last thing he wants is for Shailene to get caught up in the drama," a source told OK!. "She wants Aaron to clear the air with his folks, but he's not ready to do that, and he doesn't want to bring Shailene into a toxic environment."