NEWS
'Boy Meets World' Star Danielle Fishel Is Married To The Cinnamon Toast Shrimp Guy — Inside The Wild Story That Has Twitter Buzzing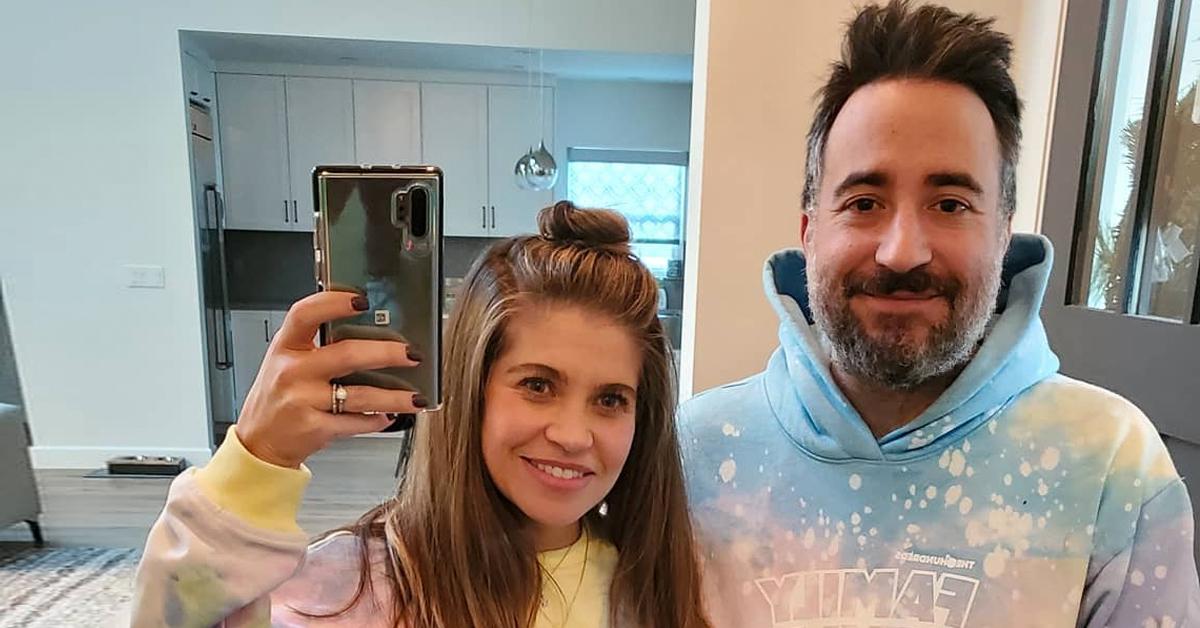 When pouring your cereal in the morning, you hope to find no surprises. But breakfast was a bit fishy for Jensen Karp, the husband of Boy Meets World star Danielle Fishel, after he found shrimp tails in a box of Cinnamon Toast Crunch on Monday, March 22, and set Twitter ablaze.
Article continues below advertisement
"Ummmm @CTCSquares - why are there shrimp tails in my cereal? (This is not a bit)," Karp wrote on Twitter with a picture of an open cereal bag alongside two shrimp tails.
Article continues below advertisement
The company quickly replied, saying: "We're sorry to see what you found! We would like to report this to our quality team and replace the box. Can you please send us a DM to collect more details? Thanks!" Karp wasn't entirely happy with the company's response and demanded answers on how shellfish — which many people are allergic to — could end up in a box of cereal.
Cinnamon Toast Crunch released a follow-up statement saying, "After further investigation with our team that closely examined the image, it appears to be an accumulation of the cinnamon sugar that sometimes can occur when ingredients aren't thoroughly blended." They added, "We assure you that there's no possibility of cross contamination with shrimp."
Article continues below advertisement
Frustrated with the company's "investigation," the "Talk Ain't Cheap" podcast host quipped back via Twitter, directly replying to their message. "After further investigation with my eyes, these are cinnamon coated SHRIMP TAILS, you weirdos," he wrote. "I wasn't at all that mad until you now tried to gaslight me?"
Cinnamon Toast Crunch's parent company General Mills released a statement as well in response. "While we are still investigating this matter, we can say with confidence that this did not occur at our facility. We are waiting for the consumer to send us the package to investigate further. Any consumers who notice their cereal box or bag has been tampered with, such as the clear tape that was found in this case, should contact us."
Article continues below advertisement
Karp wasn't done yet. Out of sheer curiosity, he decided to look further into the box of cereal to see what he might find.
"I was convinced to go back through the bag, since when I first noticed the shrimp tails, I freaked out and closed the box. Here's all my findings, which also now includes a weird little string?" he wrote alongside a photo of the shrimp tails, a piece of string and some strange objects scattered on the counter in front of the cereal bag.
Article continues below advertisement
The TV writer wrote an update, noting that his wife Fishel, whom he said "has a stronger stomach," decided to look at the "OTHER bag in the family pack" of cereal they bought. "This one seems taped up (?) and also appears to include…(I don't even want to say it)...dental floss," he tweeted.
Karp's latest update came on Tuesday, when he said that he was "happy to report: a Carcinologist (crustacean researcher) that works at NHMLA is going to morphologically identify the shrimp using microscopy and he will work with a team of researchers to use DNA to try and identify the putative shrimp down to species," he gleefully wrote. "THIS IS HAPPENING."
Article continues below advertisement
Article continues below advertisement
Fishel and Karp announced their engagement in 2018, and they welcomed a baby boy, Adler Lawrence Karp, into the world a year later. Once people found out that Karp was married to Fishel — best known for playing Topanga Lawrence-Matthews on the beloved sitcom Boy Meets World — they seemed to forget about the shrimp and focused solely on the Topanga connection.
Article continues below advertisement
Article continues below advertisement