NEWS
How Low Can She Go? 'The Ellen DeGeneres Show' Reportedly Down 1 Million Viewers Following Toxic Workplace Scandal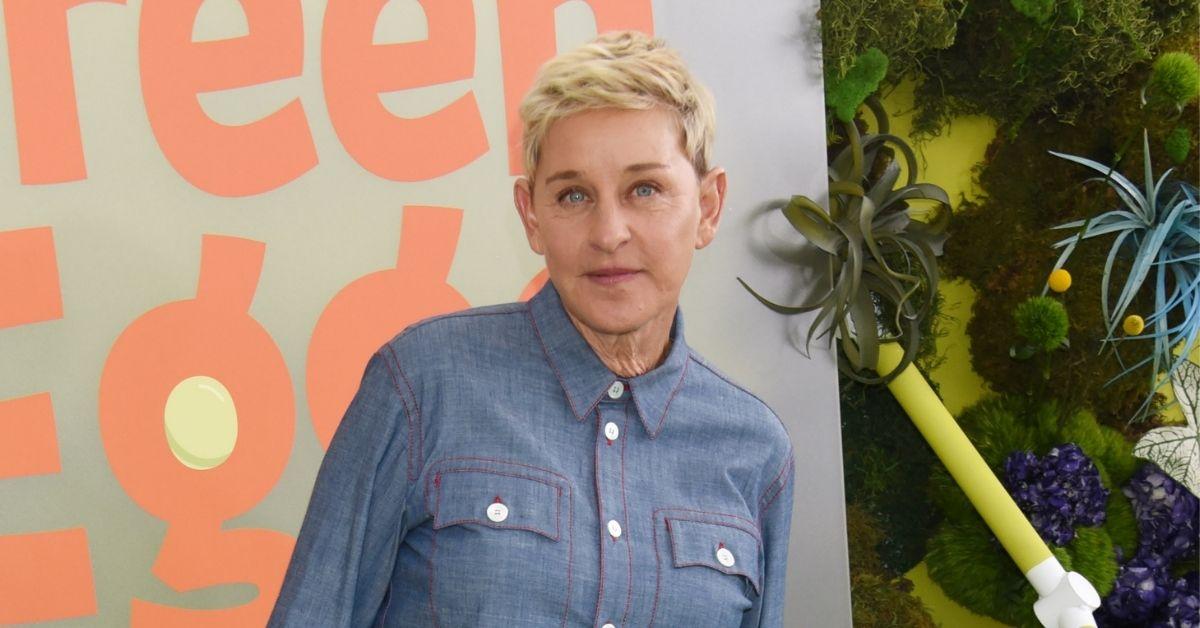 It's not been a good week for Ellen DeGeneres. After she had to rush her wife Portia de Rossi to the hospital for an appendectomy, news broke that The Ellen DeGeneres Show has lost more than one million viewers since September.
Article continues below advertisement
The 63-year-old returned to hosting that month after a brief hiatus amid allegations of workplace toxicity and an investigation into the claims. Since then, the show has averaged 1.5 million viewers, which is down from 2.6 million from the same time last year, according to research firm Nielsen. The drop includes a 38 percent decline in adult women under 54, which is DeGeneres' core audience.
Article continues below advertisement
The drop takes The Ellen DeGeneres Show down from the same ranks as Dr. Phil, which has 2.5 million viewers, and Live: With Kelly and Ryan, with 2.7 million viewers, to other shows in the one million range such as The Kelly Clarkson Show, Tamron Hall and Rachael Ray.
DeGeneres then stepped back again in December after she contracted COVID-19. While all talk shows have been hit by the pandemic, the drop in viewers for the Ellen Show has been attributed to more than just that.
Article continues below advertisement
With the lower ratings, the show is said to be raking in less money. The 2020-21 season reportedly brought in $105 million, which is $26 million less than the 2019-20 run, which earned $131 million from advertisers.
An OK! source describes the drama surrounding The Ellen DeGeneres Show as a "disaster." Added the insider, "All the bad publicity might have finally caught up with her. Plus, Ellen tested positive for COVID-19 and had to shut down taping and then was spotted holiday shopping without a mask. She isn't doing herself any favor.
Article continues below advertisement
"The fear is that numbers will continue to decline until her contract expires in 2022. Then she can retire."
MORE ON:
The Ellen DeGeneres Show
Article continues below advertisement
"As you may have heard, this summer there were allegations of a toxic work environment at our show, and then there was an investigation," DeGeneres said in September. "I learned that things happened here that never should have happened. I take that very seriously, and I want to say I am so sorry to the people who are affected. I know that I am in a position of privilege and power, and I realize with that comes responsibility, and I take responsibility for what happens at my show."
Article continues below advertisement
Meanwhile, de Rossi is said to be doing well following her emergency surgery, as previously reported by OK!. "I am happy to report Portia is feeling much better now. She's home. She came home late yesterday. Not all of her —she left her appendix a the hospital," DeGeneres joked on air.