EXCLUSIVE
'Days Of Our Lives' Alum Patrick Muldoon Reveals He Was 'Excited & Also Very Nervous' To Work With 'Icon Hero' Bruce Willis In Action Flick 'Deadlock'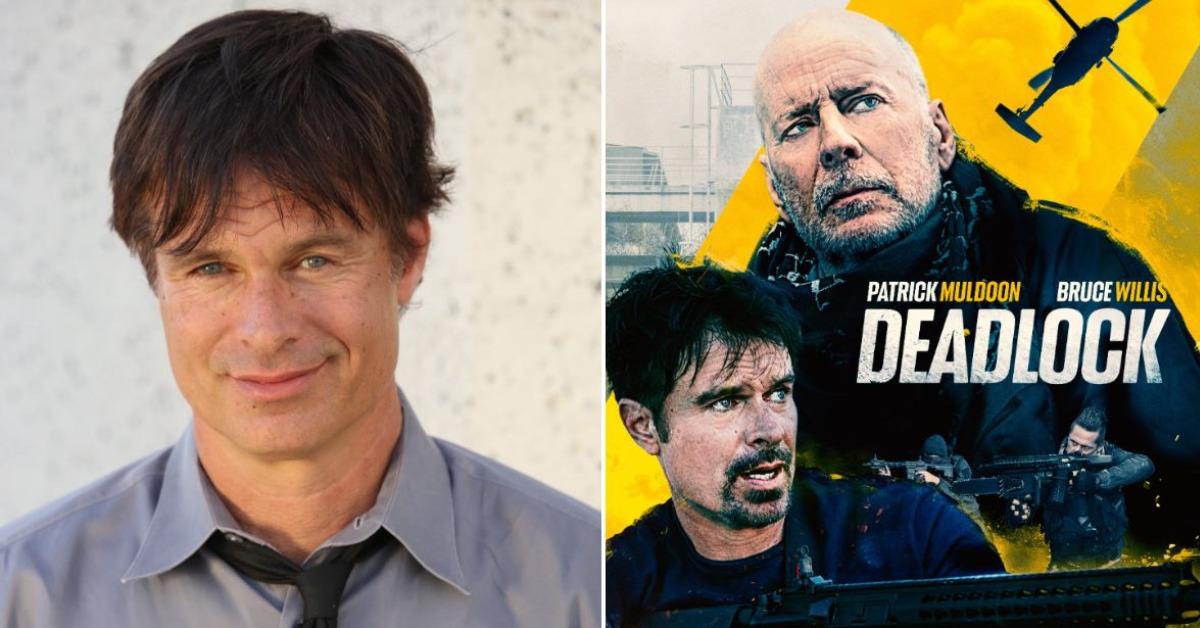 Soap opera fans know '90s heartthrob Patrick Muldoon from being one of the most popular faces in daytime dramas from Melrose Place to Days Of Our Lives.
Article continues below advertisement
Born and raised in Los Angeles, Muldoon started acting professionally when he was in his early 20's with roles in classic sitcoms such as Who's The Boss? and Saved By The Bell, and has gone on to play a broad and colorful array of characters from aspiring boxers to space pilots.
Now, the 53-year-old is adding "former military action hero" to the list.
Article continues below advertisement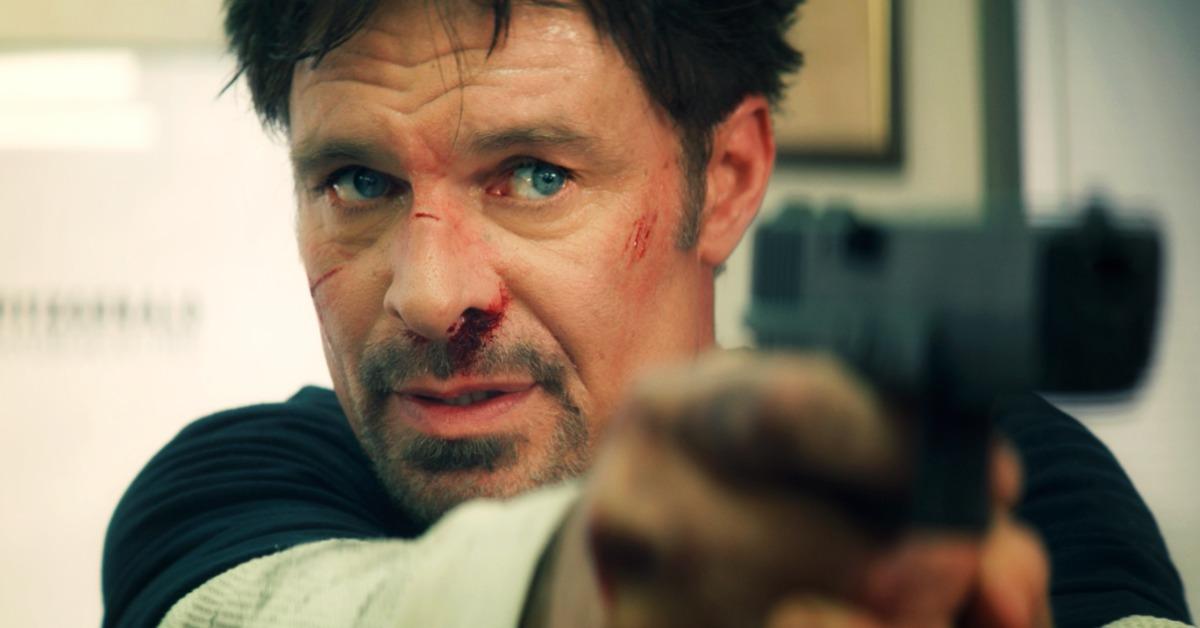 Written and directed by Jared Cohn, Deadlock tells the story of retired Army Ranger "Mack Karr" as he is thrust from his quiet, comfortable life back into action when a group of revenge-driven mercenaries threaten the lives of an entire town.
Article continues below advertisement
Muldoon spoke to OK! about his experiences bringing this character to life and what it was like co-starring alongside action legend, Bruce Willis.
Article continues below advertisement
"What I loved about Mack Karr is he's so over it, he's so over killing people," Muldoon tells OK! while on location for an upcoming project in Barcelona, Spain. "And he's very happy in his life. If you watch the movie he's loved by his coworkers, he has good friends, everything is fine until he gets to this particular day at work where everything goes crazy."
But despite his military past, the former soap star pegs Karr as a "lover not a fighter" who brings a hint of comedy to the action flick.
Article continues below advertisement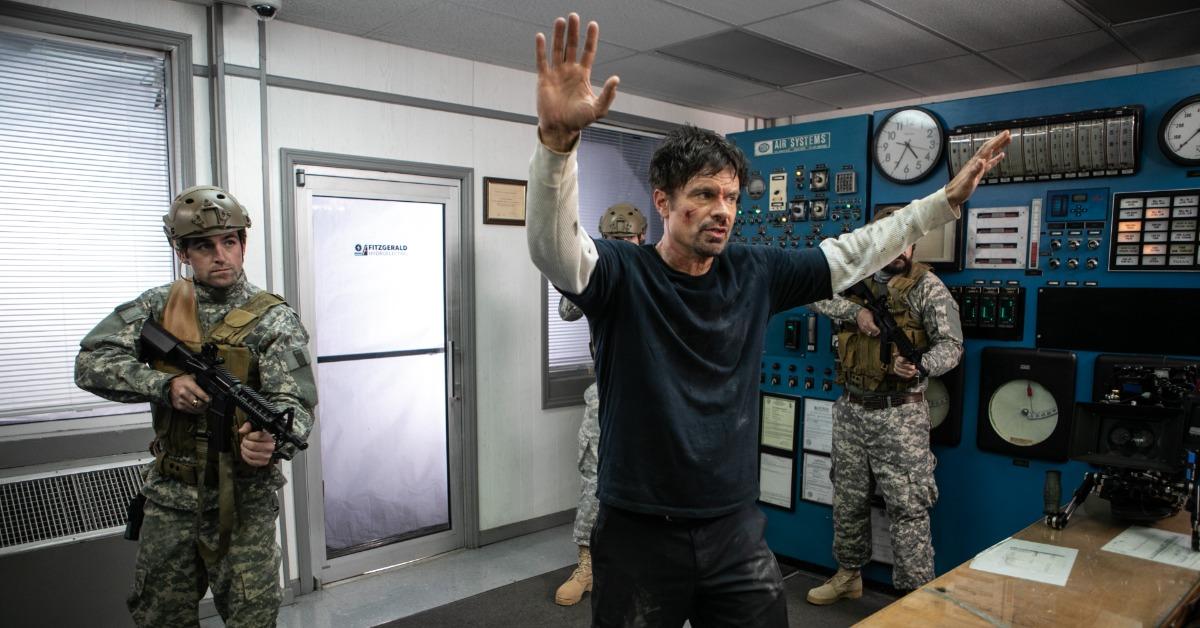 "What we really tried to do is we really tried to squeeze as much humor into this movie as we could," the Saving Christmas actor explains. "And part of that comes from Mack Karr's attitude."
Article continues below advertisement
Speaking of "squeezing humor" into movies, Muldoon admits he actually took inspiration from a certain high-profile costar when it came to discovering how he wanted to play his character.
Article continues below advertisement
"In preparation for the movie, I watched all the Die Hard's," he spills, saying he wanted to answer the question: "Why do we love Bruce Willis so much?"
"In any moment he can, he squeezes in humor, even though, yes, many people are getting killed and there are lots of guns. And that's why we loved those movies," the California native continues. "So I learned from the best. Before I went to work with Bruce, I just watched all his movies."
Article continues below advertisement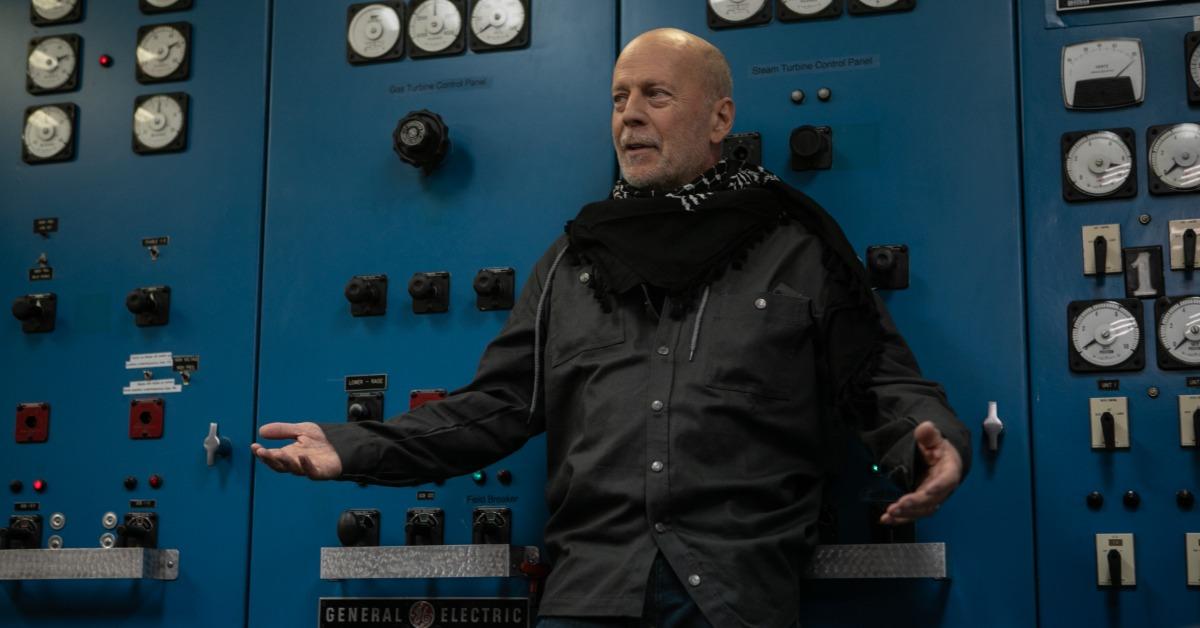 When asked what it was like to star shoulder-to-shoulder with one of Hollywood's biggest action stars, Muldoon gushes about his admiration and respect for the Tears Of The Sun actor.
Article continues below advertisement
"He's one of the biggest movie stars of our time, so I was excited and also very nervous," he confesses with a bit of a laugh. "Also this is, ya know, a little bit reminiscent of Die Hard only that Bruce is playing the bad guy and I'm playing the good guy ... when you work with one of your icon heroes you want to be as good as you can be."
Muldoon goes on to heap on the compliments for the 66-year-old, confessing though there was that initial moment of "oh my god, that's Bruce Willis" the actor's on-set presence and attitude immediately put him at ease.
Article continues below advertisement
"He's so present as an actor that if you're prepared, if you're on your game, he's very gracious, he's very kind," he praises The Sixth Sense star. "He still after all these years brings his A game." Muldoon added: "I kinda pinched myself after like 'that was cool'."
Deadlock premieres in theaters, on demand and digital on Friday, December 3.