Dean McDermott Reportedly 'Wants To File' For Divorce From Tori Spelling But 'Can't Afford' An Expensive Split
Article continues below advertisement
"Dean wants to file — he just can't afford it," an insider told The Sun. "Tori and Dean are totally stuck together right now. Neither of them can afford to go through divorce proceedings."
"They have five kids and a ton of pets," on top of other expenses, the insider explained. "Their home is always a disaster— it's just a total mess."
Article continues below advertisement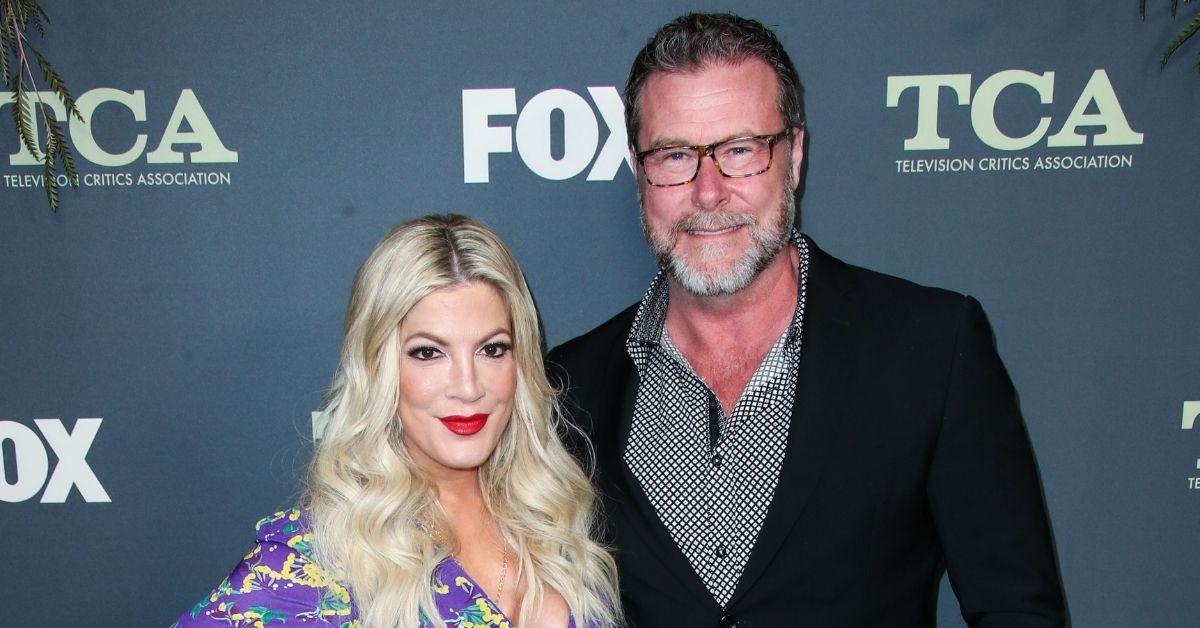 Article continues below advertisement
"Right now divorce isn't on the horizon because they can't swing it financially," the source added. "They are in a living nightmare."
Article continues below advertisement
When the 54-year-old was away in Canada for several months to work on a project, "he was happy to be going away and he was ready to be done with his marriage when he returned," the insider told the outlet.
However, when McDermott came home, he was met with "bills that had piled up. And a lot of those bills are in part because they have so many pets." The issue is not just that the pets are expensive, the source noted but they also cause "a huge mess. It's just another thing they fight about."
Article continues below advertisement
"They don't share a bedroom. They are sort of stuck," the insider added. "He financially can't afford to really move out right now."
Article continues below advertisement
As OK! previously reported, Spelling revealed she and McDermott were no longer sleeping in the same bed during a SiriusXM's Jeff Lewis Live interview in June. "Right now my kids and dogs sleep in my bed," the 48-year-old said, adding that her husband was "in a room." (The two share Liam, 14, Stella, 13, Hattie, 9, Finn, 8 and Beau, 4.)
"But since he left, he was gone for six months filming in another country. They all stayed with me," she explained of her sleeping situation. "So I currently still have four in the bedroom with me who have yet to go back to their rooms. Yes… They have beds in there, and two sleep in bed with me. And Pets. Three dogs..."
Article continues below advertisement
"Tori's unhappy because she feels Dean doesn't pay enough attention to her and doesn't help around the house enough. It's a constant source of irritation for her," the insider explained, while McDermott thought "they were actually in a far better place" when he came home "so this came as quite a shock."
Article continues below advertisement
The insider explained that the pair "don't communicate enough. Dean would like to tell Tori to tell him how she feels instead of hearing about it on the radio."
"Tori airing their dirty laundry was a real kick in the teeth, but annoyed as he is, Dean knows he'll have to be on his best behavior before Tori allows him back into the bedroom!" the insider noted.
Article continues below advertisement
Earlier this month, McDermott shut down questions about the absence of his wife and children from a photo of him at a Dodgers game. "Has it ever occurred to all you people commenting 'where's your wife and kids' that they're not into baseball????" the Chopped Canada host responded.
McDermott and the Beverly Hills, 90210 alum tied the knot in 2006.