NEWS
Demi Lovato Flaunts Her Toned Tummy In New Thirst Trap, Sparks Concern Over Appearance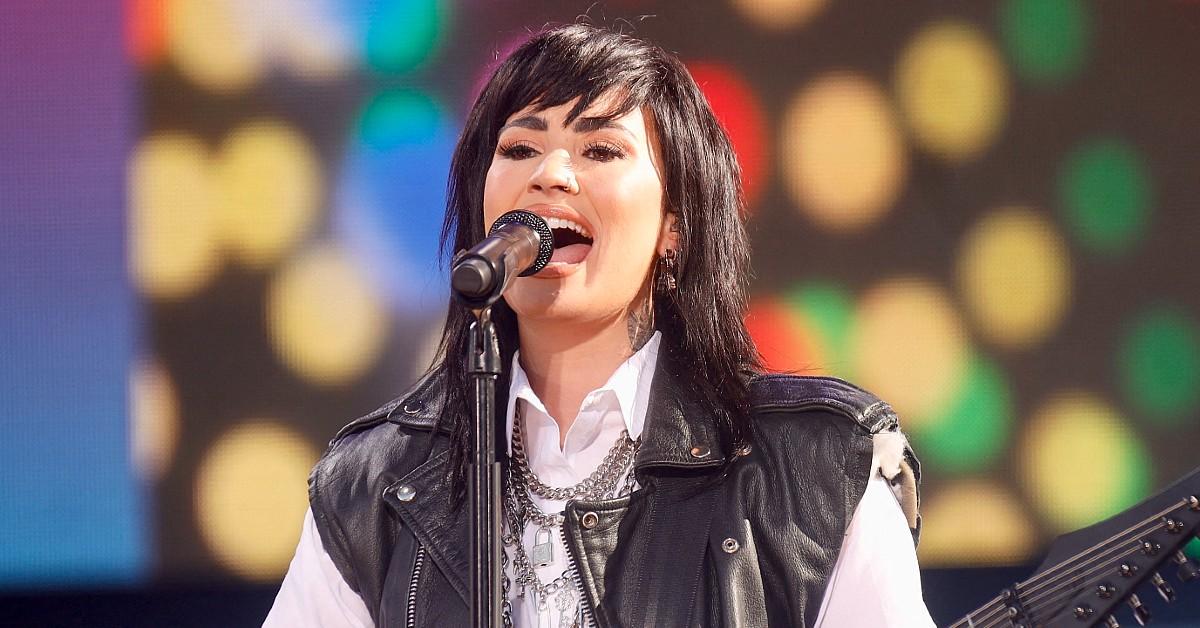 Demi Lovato flaunted her toned physique on Instagram. The Disney Channel alum shared a series of mirror selfies, highlighting her active lifestyle.
On Thursday, November 17, the songstress showed off their pixie cut and rock-hard abs in a new photo. Although the Camp Rock star looked stunning, fans quickly took to Twitter to express their concerns.
Article continues below advertisement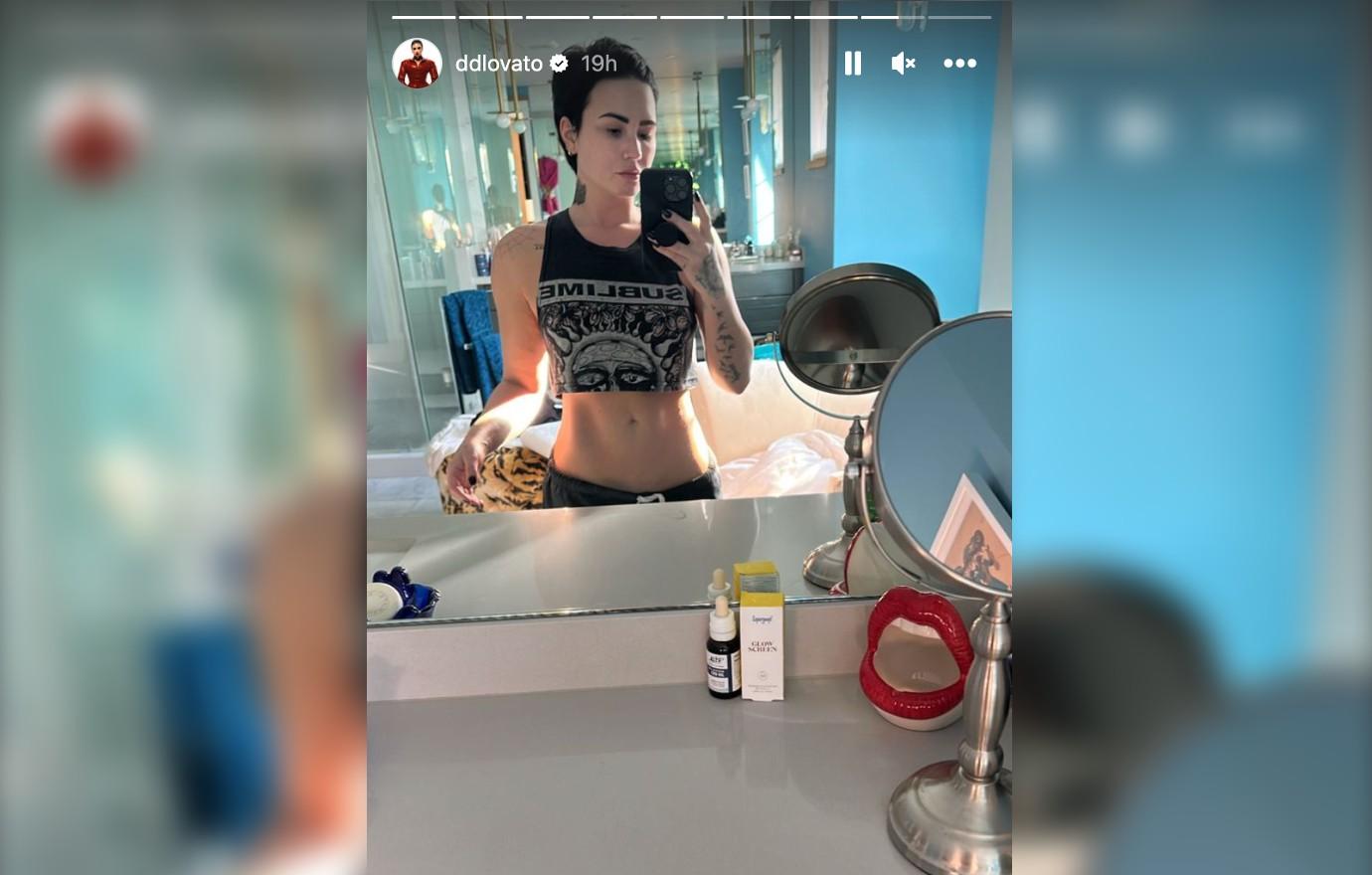 One person wrote, "Guys am I the only one that IS concerned about this photo of Demi? @ddlovato are you okay?"
Twitter users weren't just worried about the actress' well-being, but they wondered if the post was altered. One person wrote, "This looks so edited, in fact, bad editing," another added, "She's skinny but edited idk why but that arm is fat."
INSIDE DEMI LOVATO'S 'HAPPY' & 'HEALTHY' ROMANCE WITH NEW MYSTERY MAN
Despite people rushing to discuss the performer's weight, others quickly came to her defense. "Demi's been working out and working with a trainer and a whole team. D wears oversized clothes though because the media does nothing but body shame and Demi feels comfortable in oversized stuff," one fan shared.
Article continues below advertisement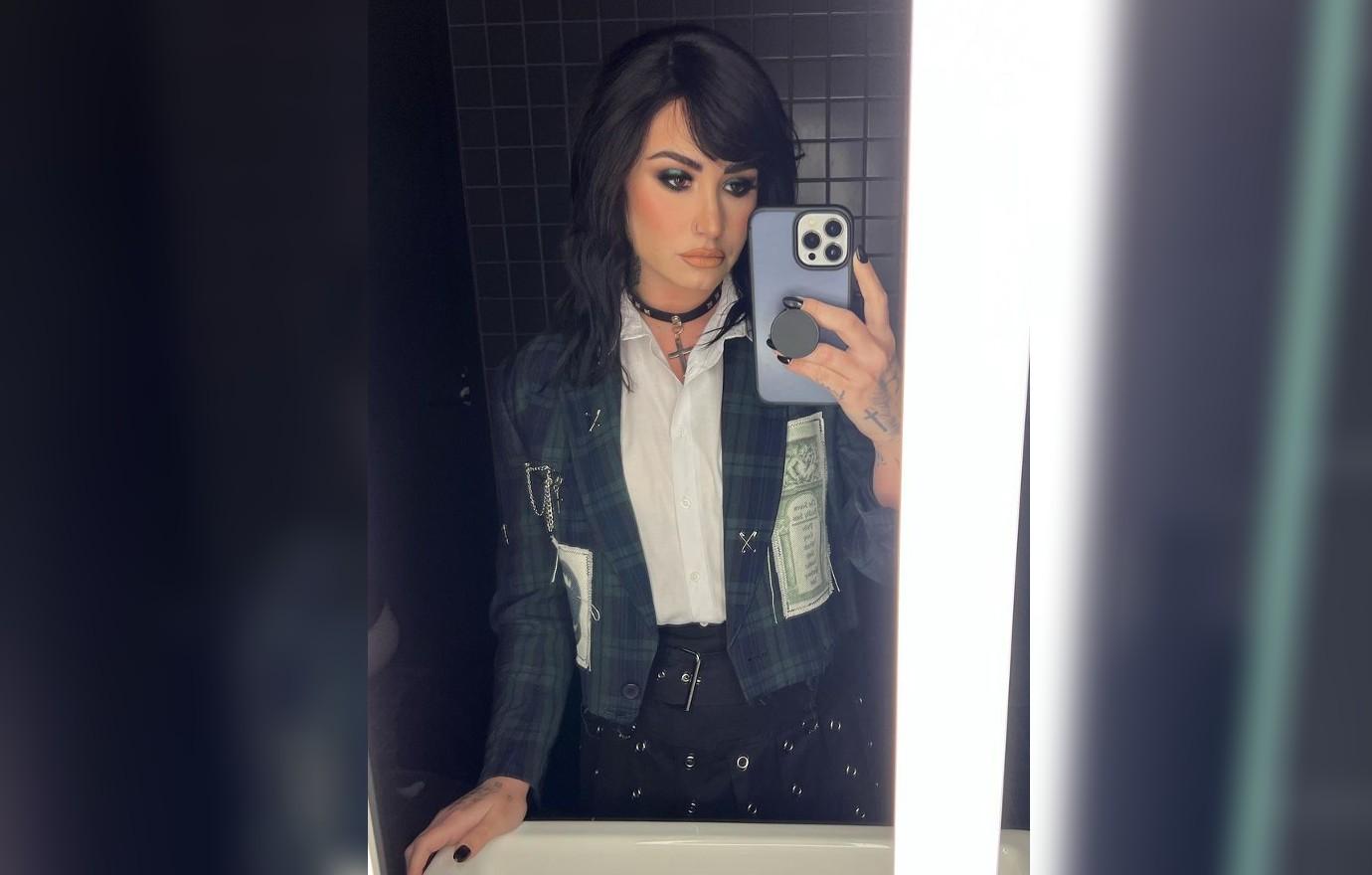 Followers' worries stem from Lovato's public battle with bulimia. In her 2017 documentary Simply Complicated, the musician spoke in depth about her eating disorder and struggles with sobriety.
DEMI LOVATO SEEMINGLY SHADES EX WILMER VALDERRAMA FOR SHOCKING AGE GAP RELATIONSHIP
"When I was in a relationship with Wilmer [Valderrama] I went three years without purging and when we broke up that's one of the first things I did," Lovato shared. "The less I have to think about food, the easier it is to go about having a normal life and I don't want to let anybody down so when I do have moments when I slip up, I feel very ashamed."
Article continues below advertisement
"And when I feel lonely, my heart feels hungry and I end up bingeing," the New Mexico native said. "I had started working at that time and was under a lot of stress so I would bake cookies for my family and I would eat all of them and nobody would have any to eat ... That was my first memory of food being that medicine for me."
Lovato has shared her recovery journey and relapses with admirers over the years — but that hasn't stopped individuals from analyzing the state of her physical and mental health.