'I Let My Emotions Get The Best Of Me': Demi Lovato Once Again Addresses The Frozen Yogurt Shop Controversy, Says They Are 'Still Learning'
It is all a learning process. Demi Lovato is opening up once again about the frozen yogurt controversy that made headlines back in April by saying that their message was "lost in translation" and that they are "still learning."
Article continues below advertisement
During an Audacy Check In on Facebook Live on Thursday June 17, the "Melon Cake" singer spoke about how their passion for raising awareness can sometimes over power the message of what they are trying to get across. "Every time I've made a statement over Instagram or Twitter, I felt like it's gotten lost in translation a little bit," they explained.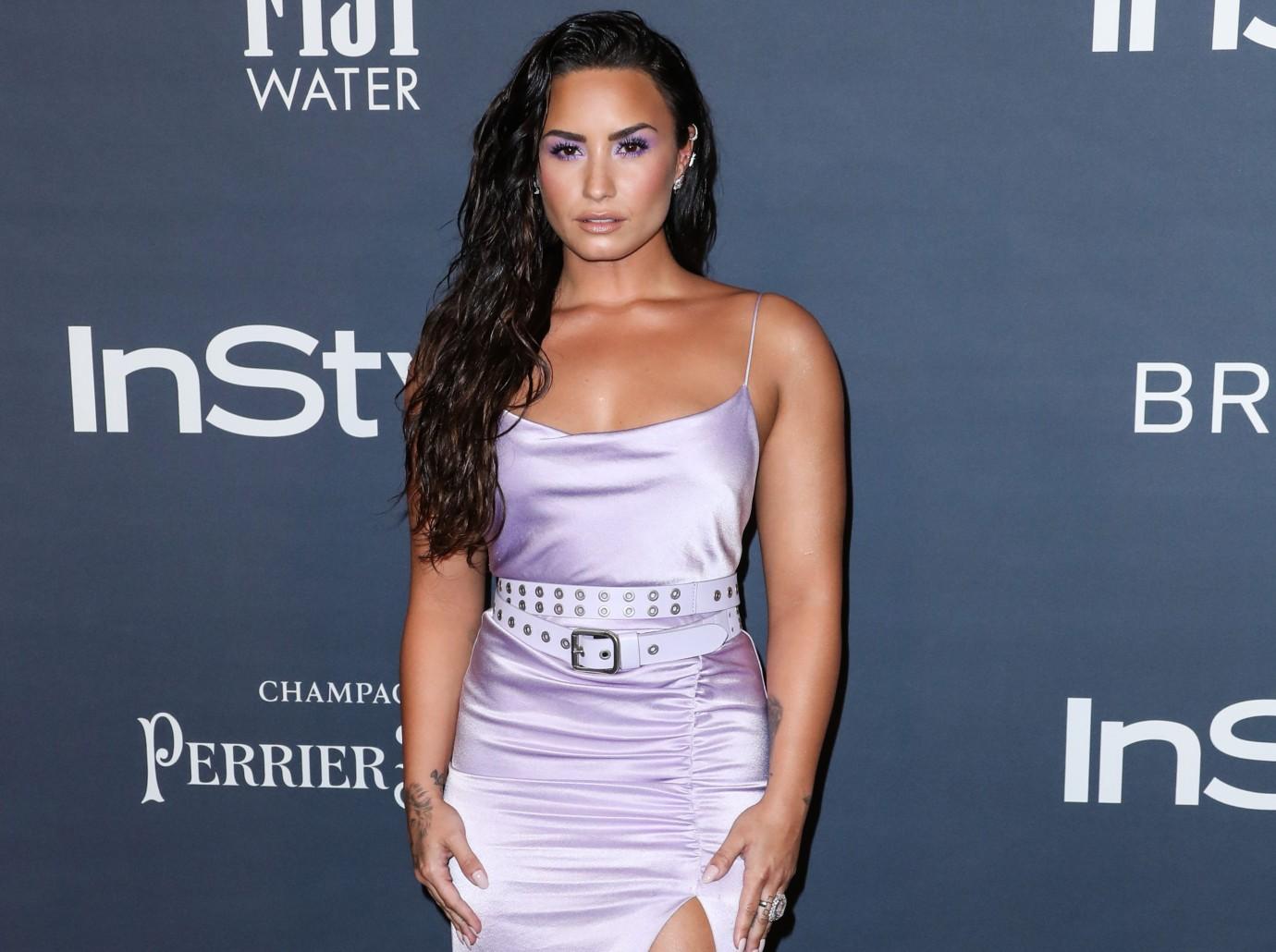 Article continues below advertisement
The 28-year-old non binary star continued, "I realized that because I was so passionate...I let my emotions get the best of me. I just thought going forward, I want to have conversations where people can see my face, they can hear my voice, and they can see that I'm still learning as well as the rest of the world."
But the new podcaster is committed to trying to continue the conversation, this time in a format that makes it easier to understand where they are coming from. "I'm by no means an expert on many, many things. But, I'm willing to learn about it and I'm willing to continue to have conversations that either educate me or others on how to make the world a better place."
Article continues below advertisement
Lovato further clarified that their intention was not to come after the small business, but to give a voice to people who are suffering from eating disorders. "When I messaged this froyo place, originally I wanted to make a point, and I wanted to call out behaviors or branding things that didn't sit right with me," they said.
Article continues below advertisement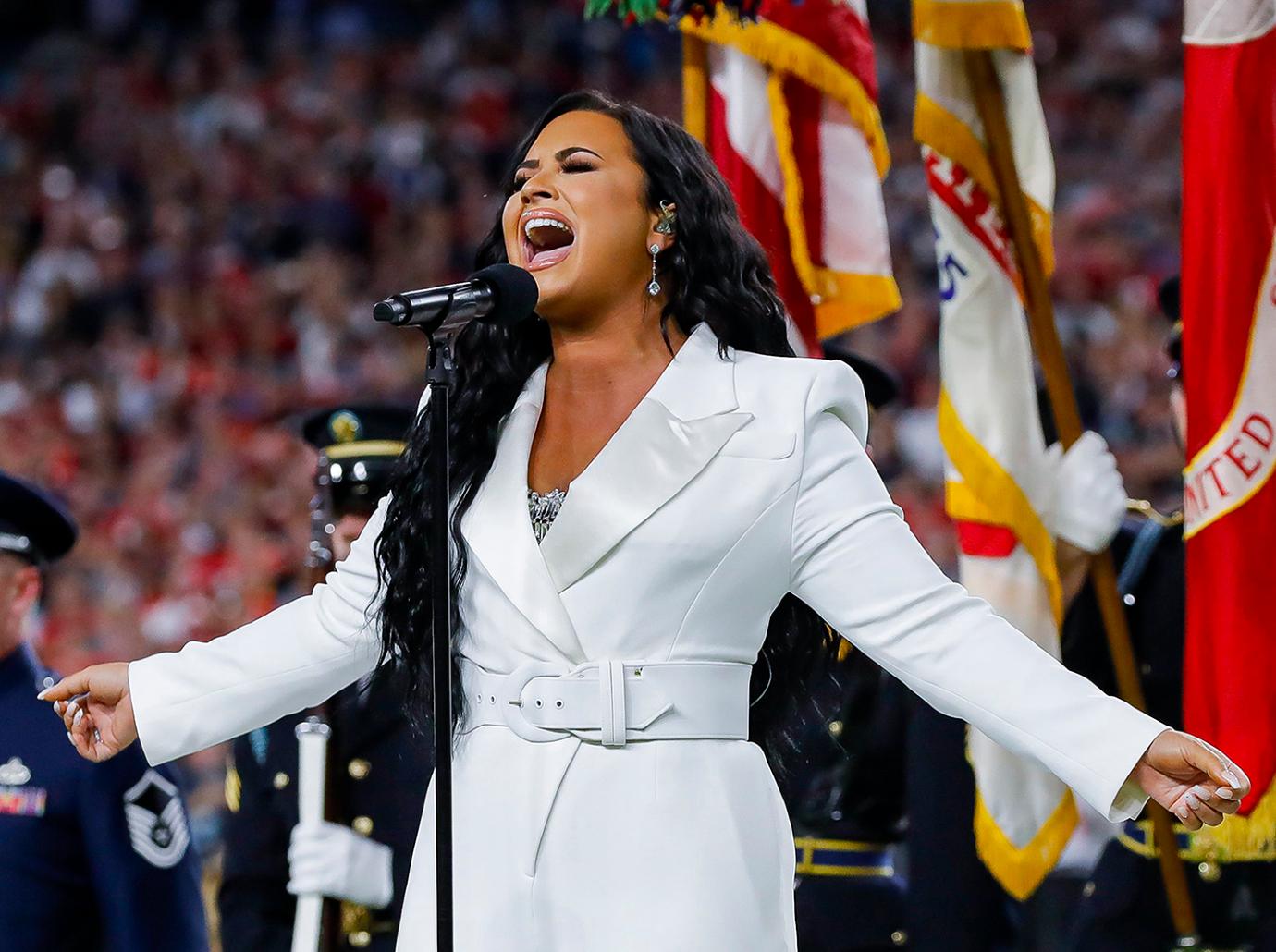 "As someone who deals with an eating disorder and is in recovery from an eating disorder, I still to this day have a hard time walking into a froyo shop, ordering yogurt and being content with it and keeping it down," they continued.
Article continues below advertisement
But clearly, the former Disney star knows their fault in the situation due to the fact that they were not thinking about the marketing targeting people with "specific health needs," rather than diet purposes only.
"Because it wasn't clear, I definitely jumped to conclusions and probably shouldn't have gone about this the way that I have, but I'm willing to talk to this froyo shop to help get the messaging right," they admitted.
Article continues below advertisement
The controversy began back in April when after a trip to The Bigg Chill Frozen Yogurt shop, which is a small business in L.A. that luckily survived the pandemic, the Camp Rock star blasted the store via Instagram for promoting what they believed was harmful diet culture.
Article continues below advertisement
"Finding it extremely hard to order from @thebiggchillofficial when you have to walk past tons of sugar free/other diet foods before you get to the counter. Do better please," they posted on their story.
"So I think I'm gonna have to make that hashtag a thing. I will be calling harmful messaging brands or companies that perpetuate a society that only enables but praises disordered eating," they continued as they blasted the local store.
The Big Chill fired back saying "[We] carry items for diabetics, [people with] celiac disease, vegan and of course have many indulgent items as well. We are not diet vultures. We cater to all of our customers needs for the past 36 years. We are sorry you found this offensive."