NEWS
Demi Moore Flaunts Fit Physique While On Vacation — See The Stunning Snap!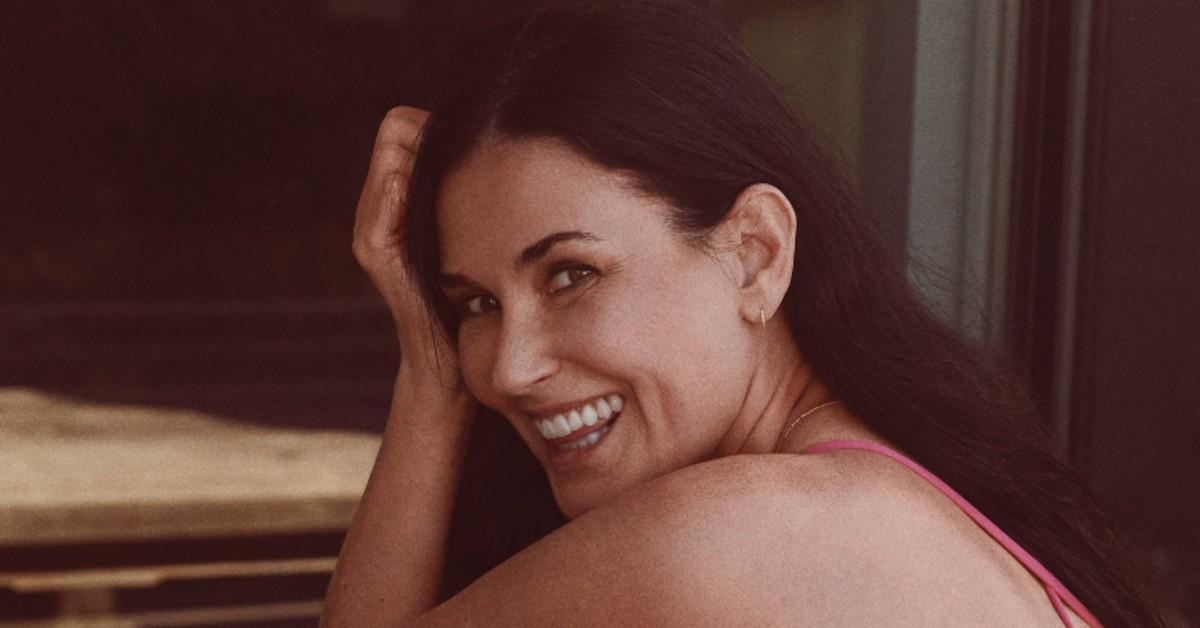 Demi Moore showed off her fit physique while she was on vacation in mid-August. "Soaking up summer," the 59-year-old star captioned a photo of herself in a pink bikini while wearing a yellow jacket.
Of course, Moore's pals, including Bruce Willis' wife, Emma Heming Willis, commented on the snap. "and it looks good on you! 🔥😍," she wrote, while daughter Rumer Willis added, "You're such a hottie mama, my god."
Others joined in, with one commenting, "WOW 😍😍," while another added, "Dayum Demi! 😍😍🔥🔥."
Article continues below advertisement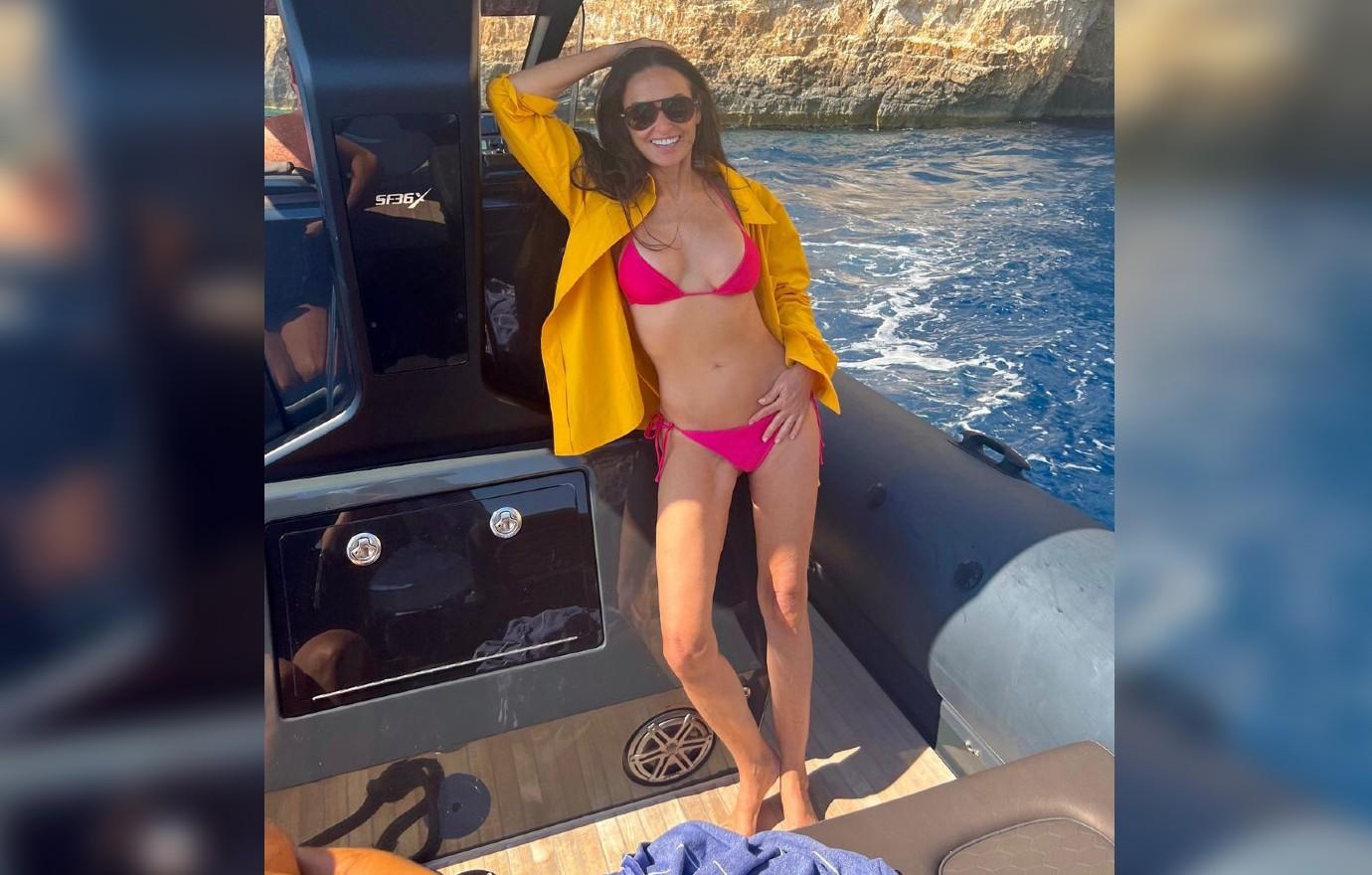 This is hardly the first time the brunette babe has posted a thirst trap. As OK! previously reported, she showed off her curves in a black swimsuit.
In another picture, the Charlie's Angel star cuddled with her dog. "Meet Pilaf's favorite suit — the Tropez in Crochet," she captioned the sweet snap.
Article continues below advertisement
The Hollywood star is confident in her skin at this age, but she admitted there's one thing she won't do again.
"I've done everything to my hair. I've shaved it. I've dyed it. I've had a bob," she explained in a new interview, adding that "it's stressful even having someone touch" her hair these days.
"If I don't have anywhere to go, I don't put heat on it—I just try to let it do its own thing," she continued. "And I don't wash it too often."
Article continues below advertisement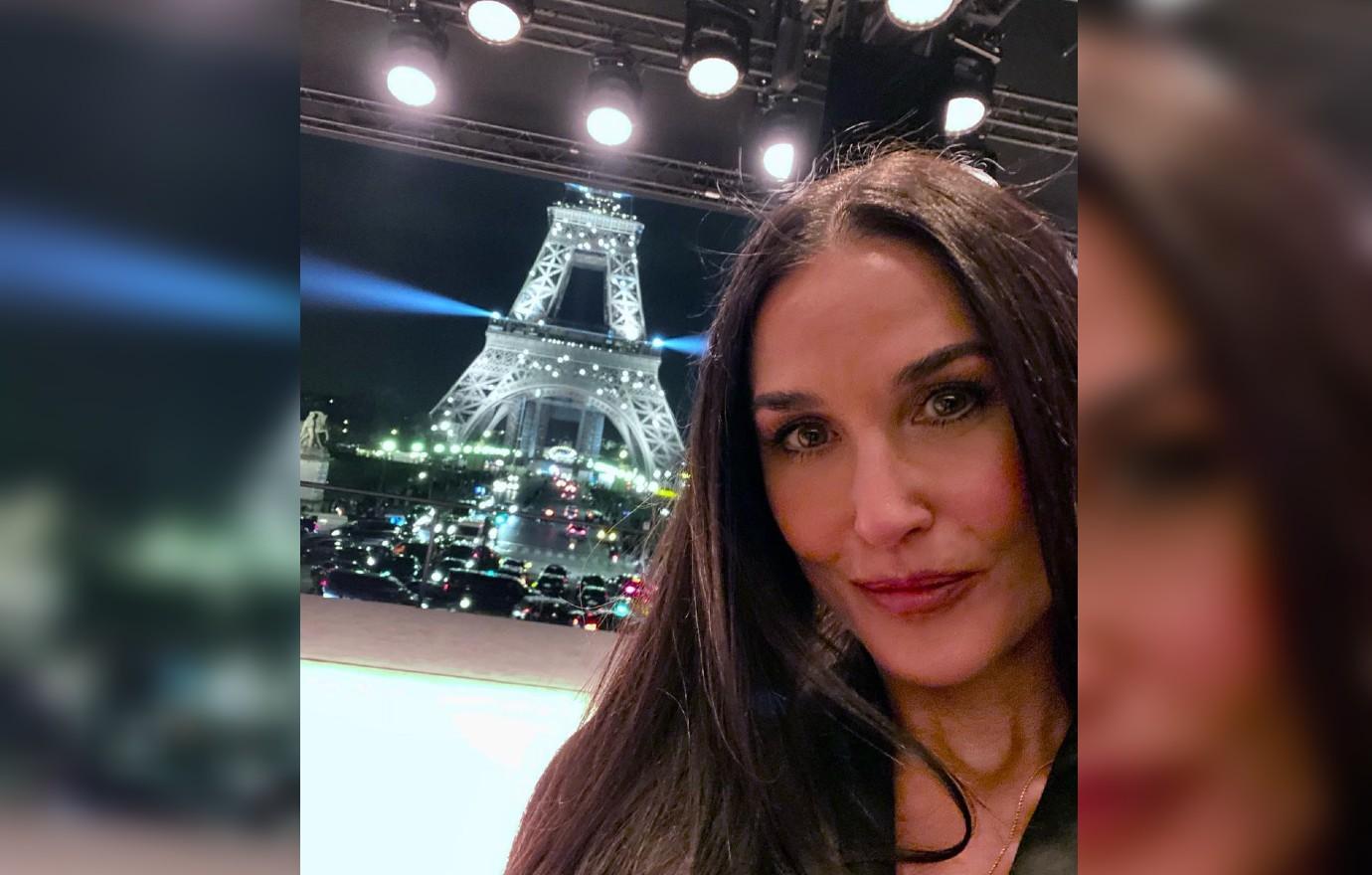 Article continues below advertisement
"I think now that I'm older, I also know, I don't have anything to prove," she declared. "So if they really need my hair different, they can give me a wig."
Though she is about to turn 60, Moore is only looking forward.
"Not being defined by a number and instead being defined by my experience. You hit 59 and you're already thinking, 'Well, I'm going to be 60.' It feels very liberating. When I think of my grandmother at 60, she in a way seemed to be already resigned to being old. But I feel, in so many ways, more alive and present than ever," she said.