NEWS
Donald Jr. Was 'Fighting' to Stay With Aubrey O'Day During Steamy Affair: 'He Created a 5-Year Plan'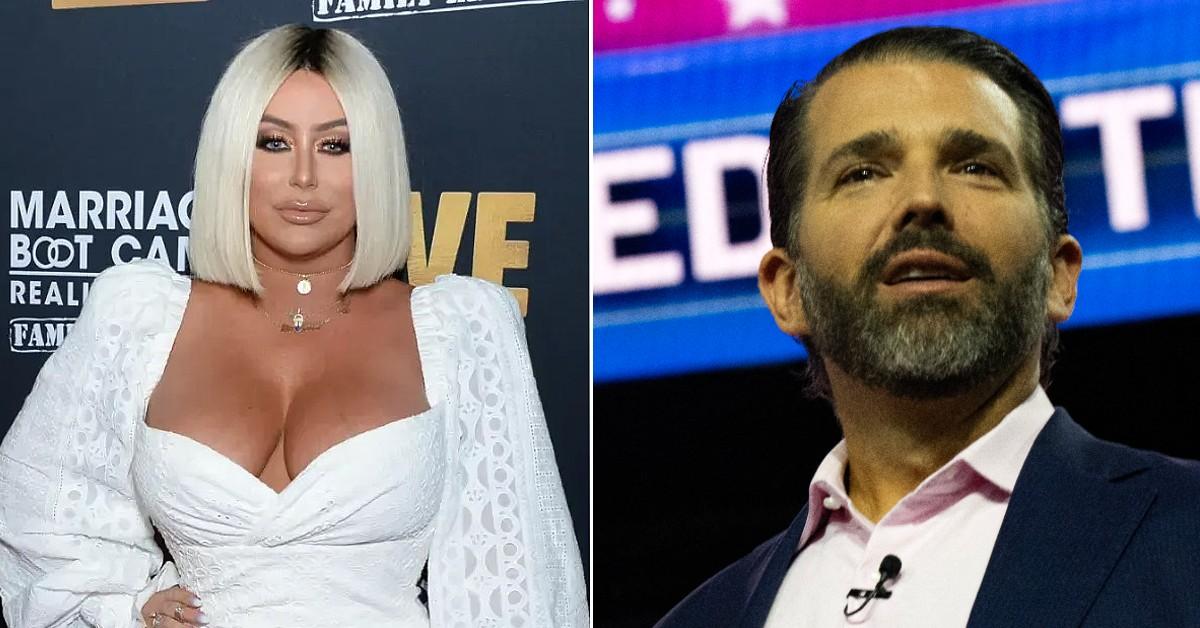 Donald Trump Jr. apparently was all in on his relationship with Aubrey O'Day.
"He was fighting to stay with me, he was having us meet with media trainers, he created a five-year plan at this point. He said, 'My kids have to be accepted into these private schools. We can't have ugly things coming out in tabloids at that point because they don't like that, they frown upon it, my kids could potentially be damaged by that.' There has to be settlements with separation, there has to be this, there has to be that, then it can't be that we've known each other this whole time and we've had to accidentally met back up and remembered each other from the past," the singer, 39, told Michael Cohen on his podcast, "Mea Culpa," about how they had to frame his affair with her. (Trump Jr. was married to Vanessa Trump at the time.)
Article continues below advertisement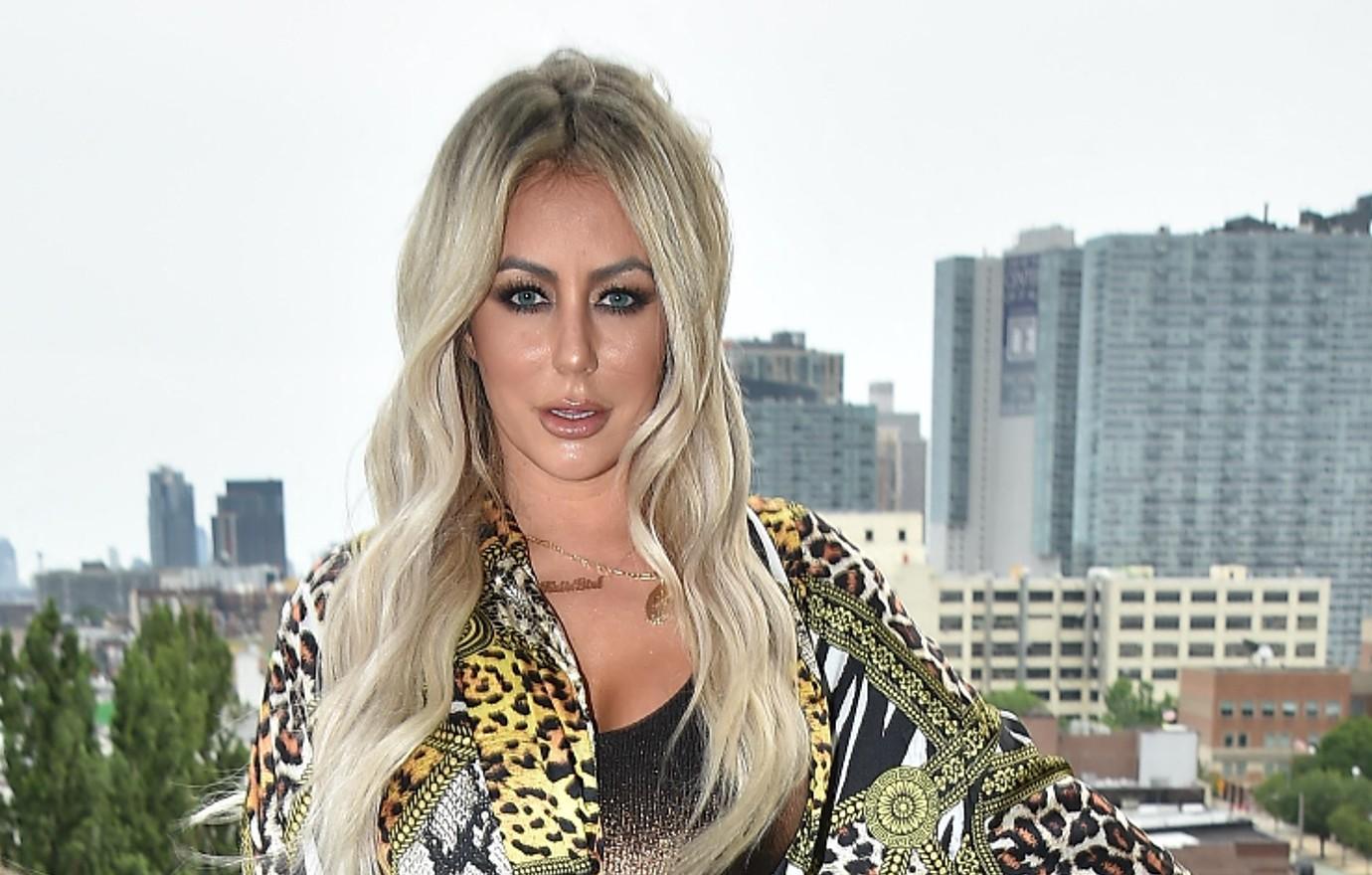 "There was this plan in play that he was dedicated to anytime he spoke with me. So dedicated that it started to get very tricky, he would always tell me, 'You have to start doubting this.' I would say, 'Let's just stop this, this is getting too intense, this is potentially damaging.' I didn't understand how damaging because I always felt like Vanessa was very aware of me until I spoke with her did I understand a bit more of what she was aware and unaware of," she said of Trump Jr.'s ex-wife.
Article continues below advertisement
Ultimately, the blonde beauty "didn't have the maturity or self-love" to walk away from the romance.
"At that time, I rationalized everything, 'I am not lying to anybody and I never have. I am not cheating on anyone and I never have. I am not breaking promises to anyone and I never have.' If he is, then he needs to figure that out, but I am not and I haven't and I am with him all the time, and I have heard their conversations. I just kind of blocked everything out except this incredible love. I have never seen somebody love me the way he did," she noted.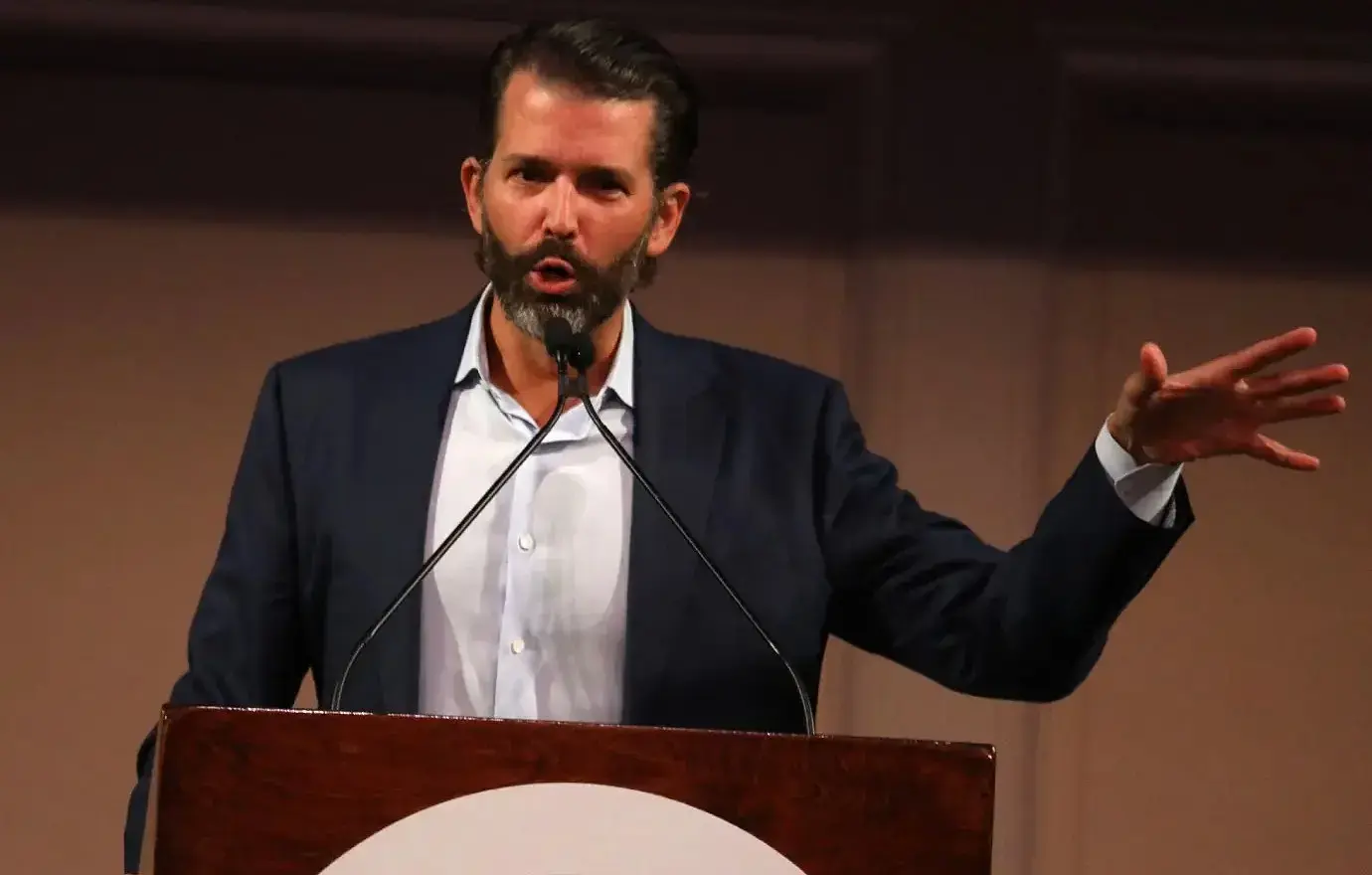 Article continues below advertisement
Never miss a story — sign up for the OK! newsletter to stay up-to-date on the best of what OK! has to offer. It's gossip too good to wait for!
Elsewhere in the conversation, O'Day revealed she and Trump Jr. got down and dirty in an interesting place.
"This is one of the biggest gay parties in New York and everyone is in a G-string or less. I was just in my soul. There is no way that the man I've seen suited up for the past couple of months is going to show up here to see me in this lovely land I get to be in, and he did. My assistant said he was very comfortable and she remembered him being totally chill and nice with everybody. I looked at his Instagram for the first time in years the other night and saw all kinds of jokes and kind of belittling the gay community, transgender women, etc. I thought to myself, 'You were super comfortable in that gay club.' In fact, so comfortable that we ended up going to the bathroom and for the first time had s** in a gay club bathroom," the pop star claimed.