NEWS
'Disgraceful': Loose Women's Carol McGiffin Dragged For Defending Trump Rioters Who Tore Down D.C.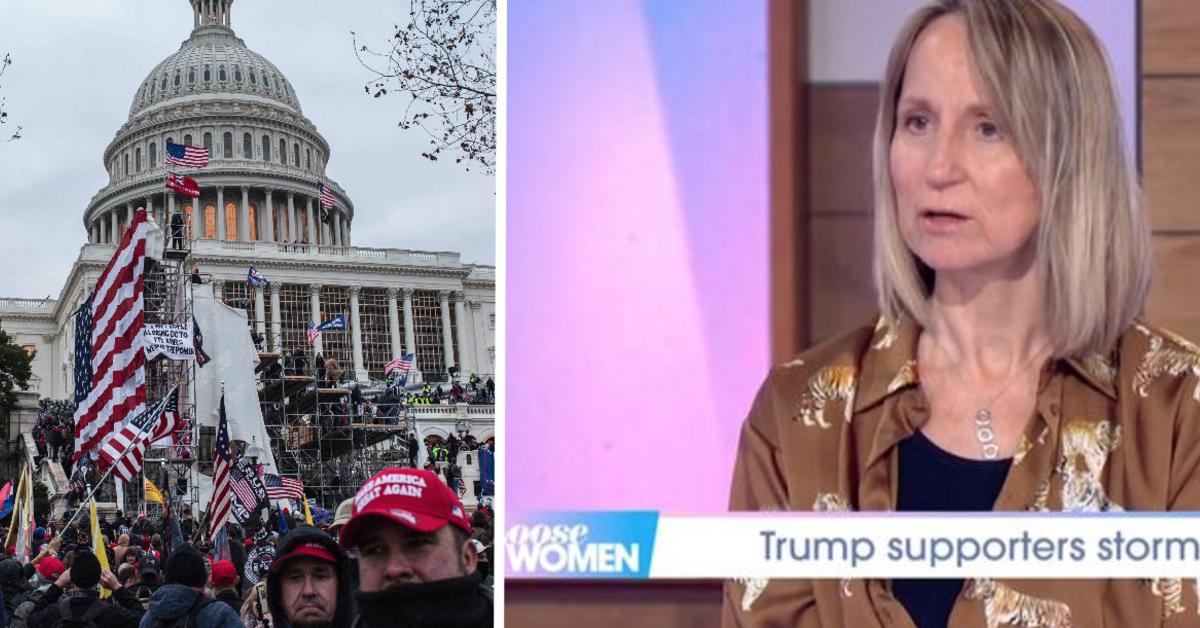 Loose Women panelist Carol McGiffin sparked outrage after she defended pro-Donald Trump rioters who broke into the U.S. Capitol building on Wednesday, January 6.
While the other ladies on the show spoke of their anger and disgust regarding the mob's actions — which were brought on by the President — McGiffin shared her shocking view on the incident, which left four dead.
Article continues below advertisement
McGiffin, 60, first acknowledged that "criminal damage is never acceptable for any reason," before adding: "I do understand why the people were there, and what started off as a peaceful protest — these people are angry ... and this is what happens when people get angry and it's what happens when people are not listened to."
Article continues below advertisement
McGiffin further noted that the people who think they have a case for the "alleged fraud in the election" and those who think the election "was stolen from them" feel that they are "not being heard," as "the evidence that they do have has not been heard by some of the courts."
McGiffin's commentary comes one month after the U.S. Department of Justice concluded that it found no evidence of voter fraud. All legal challenges regarding the election result have also been thrown out by judges across the U.S.
"The violence is always perpetuated by the minority," she continued. "There were thousands and thousands of people there yesterday and, yes, people were out of order and it was shocking, and that has basically put the final nail in the coffin for any case that they might have had — ever. It never pays to be violent."
The U.K. native concluded her rant, saying, "I understand the frustration of people when they do protest, but the point that some people ruin it for everybody else, it just defeats the object and takes away the message."
Article continues below advertisement
McGiffin's commentary didn't go unnoticed, as viewers took to Twitter to bash the television broadcaster. Scroll through the gallery below to see how people reacted to McGiffin's remarks.
Article continues below advertisement
Article continues below advertisement
Article continues below advertisement
Article continues below advertisement