Donald Trump Denies Claims That He Wanted Department Of Justice To Investigate 'Saturday Night Live'
Can't take the heat? Despite once hosting Saturday Night Live, former President Donald Trump reportedly asked his lawyers and advisers about what the Department of Justice or Federal Communications Commission could do about potentially investigating the variety show during his time in office, sources claimed.
Article continues below advertisement
According to two sources, the 75-year-old allegedly asked if the Federal Communications Commission, the courts and the Department of Justice could investigate SNL, Jimmy Kimmel Live and other shows in 2019, The Daily Beast reported.
"It was more annoying than alarming, to be honest with you," one of the sources noted.
Article continues below advertisement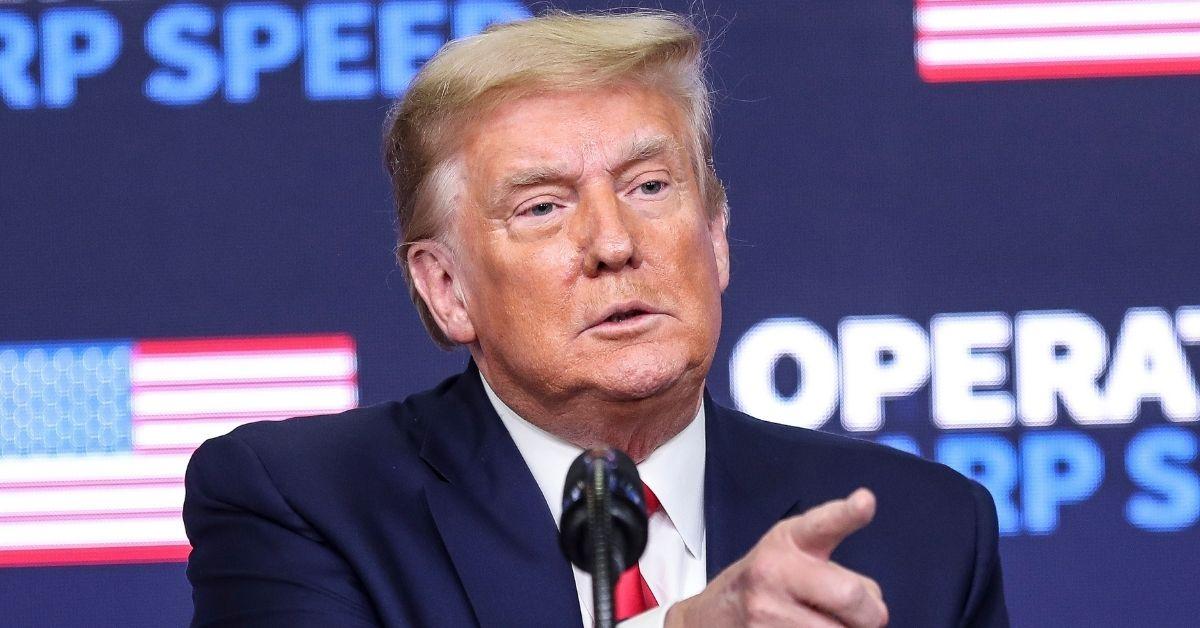 Article continues below advertisement
Kimmel acknowledged the reports and blasted Trump in his opening monologue on Tuesday, June 22: "Can you imagine that? President Snowflake asked to send the authorities in to stop us from making fun of him."
Article continues below advertisement
"Can something else be done about it?" Trump is said to have replied when another source informed him that the DOJ would not be able to investigate shows like SNL, which are protected by the First Amendment.
The source reportedly told the then-President that they would look into it, but never did.
Article continues below advertisement
Trump's beef with SNL was no secret when he was still active on social media.
"It's truly incredible that shows like Saturday Night Live, not funny/no talent, can spend all of their time knocking the same person (me), over & over, without so much of a mention of 'the other side,'" he once tweeted. "Should Federal Election Commission and/or FCC look into this? There must be Collusion with the Democrats and, of course, Russia!"
Article continues below advertisement
However, Trump denied the reports that he asked his advisers about potential probes into SNL.
Article continues below advertisement
"The story that I asked the Department of Justice to go after ratings-challenged (without Trump!) Saturday Night Live and other late-night Losers, is total Fake News," he said in a statement.
"It was fabricated, there were no sources, and yet the Lamestream Media goes with it," Trump said. "I did say, however, that Alec Baldwin has no talent, certainly when it comes to imitating me. The one who had what it took was Darrell Hammond."
Article continues below advertisement
"With all of that being said, however, I do believe that the 100% one-sided shows should be considered an illegal campaign contribution from the Democrat Party, hard to believe I got 75 million votes (the most of any sitting President) despite all of that, together with a very Fraudulent Election. 2024 or before!" Trump also noted in the statement.
Noah Shachtman, editor-in-chief of The Daily Beast, responded. "LOL. You'll be shocked to learn that the former president has mischaracterized our reporting. Crushing, I know. Anyway, we stand by our story," Shachtman told The Hill.