NEWS
History Repeating? Donald Trump Calls Melania The 'Future First Lady' As He Hints At 2024 Run For Presidency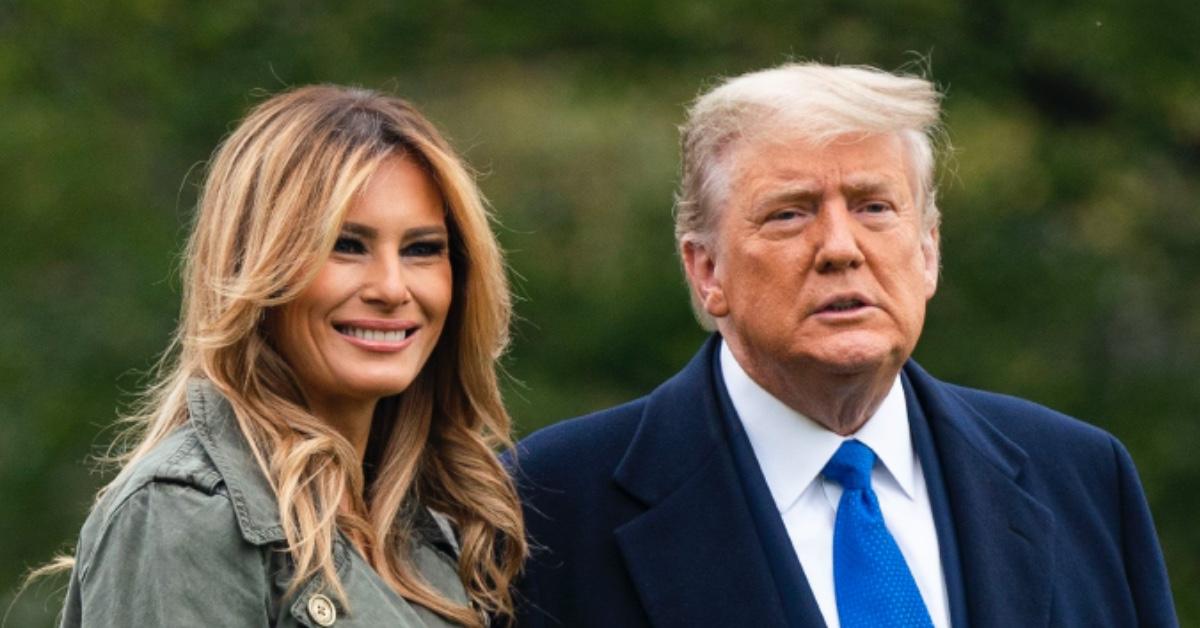 Former president Donald Trump may be out of Washington, D.C., for now — but it appears that he has every intention of making his way back into the oval office with wife Melania by his side.
On Sunday, February 28, Trump indicated that he and Melania will reclaim their former prominent titles at the Conservative Political Action Conference.
Article continues below advertisement
In Trump's grand comeback speech on Sunday, he confirmed that he will not form another political party because it would divide the Republican party. "Wouldn't that be brilliant?" Trump sarcastically quipped. "Let's start a new party, let's divide our vote, so you can never win. No we're not interested in that."
Trump's claims came one month after it was rumored that he was considering whether he should create another political party to break from the Republican voters who rebuked him.
Article continues below advertisement
Trump also used his speech to allege that the Democrats were responsible for the voter fraud that caused him to lose the 2020 election.
"Actually as you know, they just lost the White House, but it's one of those things," Trump, 74, said of the Democrats. "But who knows, who knows, I may even decide to beat them for a third time."
After thanking his fans and supporters for continuing on the "incredible journey," with him, Trump added: "For the next four years the brave Republicans in this room will be at the heart of the effort to oppose the radical Democrats, the fake news media and their toxic cancel culture.
"Something new to our ears, cancel culture," he sarcastically joked again. "And I want you to know that I'm going to continue to fight right by your side, we will do what we've done right from the beginning, which is win."
Article continues below advertisement
While the conference was only 200 miles from her Mar-a-Lago home in Palm Beach, Fla., Melania, 50, was not present at her husband's gathering. In fact, the last time Melania was spotted was on January 20, when the couple landed in Florida from Washington.
In the viral footage of the two getting off the plane on Inauguration Day, Trump was seen smiling and waving at the crowd while Melania appeared to grimace.
There was much speculation that Trump and Melania would divorce after they left the White House, as the book The Art of Her Deal: The Untold Story of Melania Trump claimed Melania stayed at Trump Tower in New York for months after his 2016 Inauguration as leverage for a better prenup agreement.
At the time, Melania insisted that she decided to stay in the Big Apple because she didn't want to interrupt son Barron Trump's school year.