NEWS
'Ivanka Is Donald In A Suit': The Ex-President 'Would Choose' His Daughter Over Wife Melania, Former Aide Claims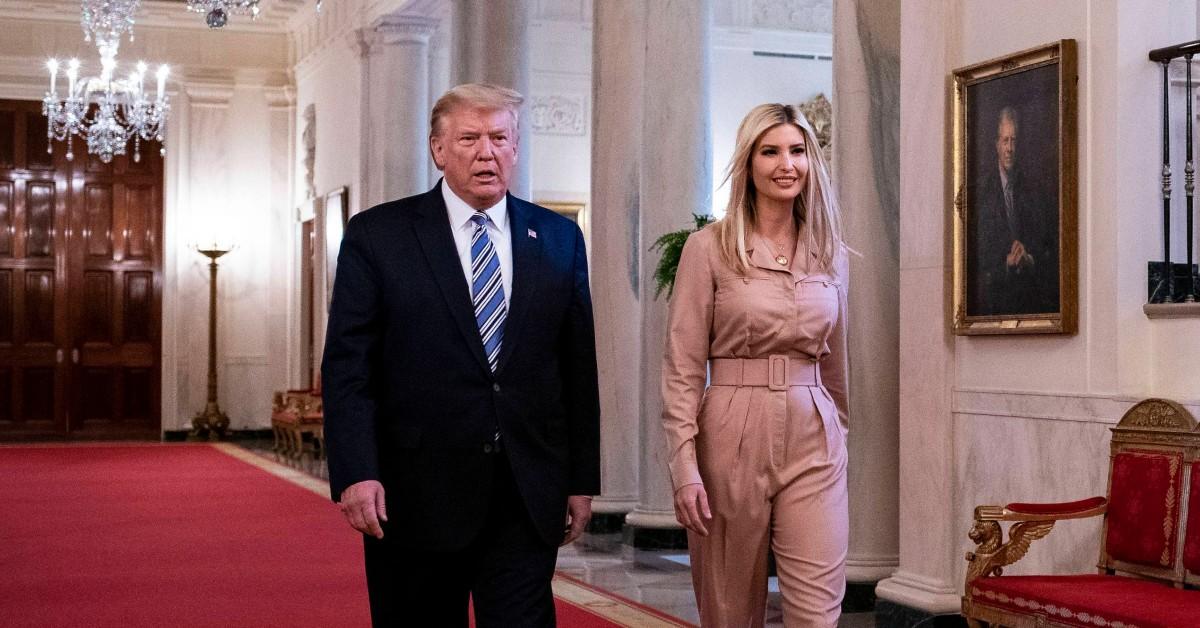 Does Donald Trump have a favorite woman in his life? Yes, but it's not Melania Trump, Stephanie Winston Wolkoff, Melania's former aide and pal, claims. Rather, she says, it's his oldest daughter, Ivanka Trump.
Wolkoff, 51, released Melania and Me: The Rise and Fall of My Friendship with the First Lady in September 2020 and dished about what went on behind the scenes.
Article continues below advertisement
As OK! previously reported, Melania, 50, and Ivanka, 39, do not get along.
"They were both former models. They both could not have come up more differently," Mary Jordan wrote in her book, The Art of Her Deal: The Untold Story of Melania Trump. "At 14 years old, when Ivanka started modeling, she was already getting in the headlines. At 16, she was on the cover of a magazine. Melania was 26 when she arrived in America, she was already considered old and nobody knew who Melania Knauss was. Melania really had to work hard in her modeling career, and Ivanka did not. It changes, but they've had a pretty tense relationship."
Article continues below advertisement
CNN reporter Kate Bennett echoed similar sentiments in her unauthorized biography, Free, Melania, which came out in December 2019.
Bennett described Melania and Ivanka's relationship as "cordial, not close" since she "has spent ample time with both women."
Article continues below advertisement
Despite not showing any PDA, Wolkoff maintained that the two are in a good spot. "She tells him how it is but she also makes sure to elevate him and embrace what he's doing, because that is who she is," she explained.
Meanwhile, Melania previously called the tell-all "delusional" and "malicious gossip."
Wolkoff spoke with SheKnows about Ivanka and Melania's relationship.