NEWS
'How'd I Do?': Donald Trump Called Wife Melania After Every Rally To 'Elevate' Him, Former Advisor Dishes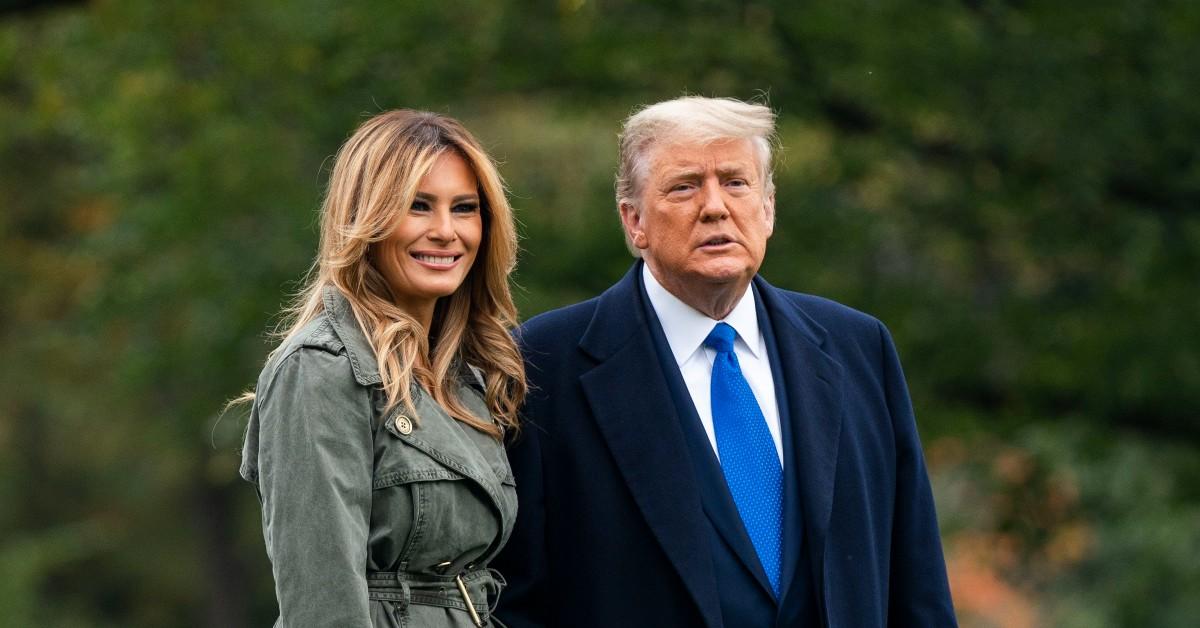 His biggest fan? Former first lady Melania Trump called her husband, Donald Trump, after every rally to give him an ego boost. 
"I believe their way of showing affection towards one another is her telling him how wonderful and great he is," Stephanie Winston Wolkoff, 51, who was a former advisor and friend of Melania, told the "Hollywood Life" podcast on Monday, February 1. 
Article continues below advertisement
"She was always his first phone call, always, no matter where she was," Wolkoff admitted. "And the first thing he'd say was, 'Hey, baby, how'd I do?' Like he wants her approval." 
Even though Melania, 50, did not attend Donald's rallies very often, she was still supportive of him, Wolkoff dished. 
Article continues below advertisement
Wolkoff even touched upon how Melania really feels about her 74-year-old husband since they never showed affection towards one another in public. Specifically, divorce rumors swirled after Melania swatted Donald's hand away during a public appearance. 
However, Wolkoff cleared the air and revealed there's no trouble in paradise. "I didn't realize that, but when you see their eye contact and the seduction through that gaze, it's more about that than I think anything else," she said. 
Wolkoff didn't paint Melania in a bad light while writing the book. Instead, she wanted to "unearth the 'most mysterious First Lady' the world has ever known." 
"Throughout the years, Melania controlled her image, created her fairytale narrative, and remained an enigma, which enabled her to play make believe," she said. "By sharing my history with her, I unmasked her true identity and revealed an unvarnished portrait of a woman whose veneer I've stripped off, leaving nothing but an 'unapologetically, skin-deep' woman." 
After Trump — who was the only president to be impeached twice — left office in late January, the two fled to his Mar-a-Lago resort in Florida.