NEWS
Donald Trump 'Smelled Really Bad' on 'The Apprentice,' Kathy Griffin Claims: 'I Tried to Ignore Him'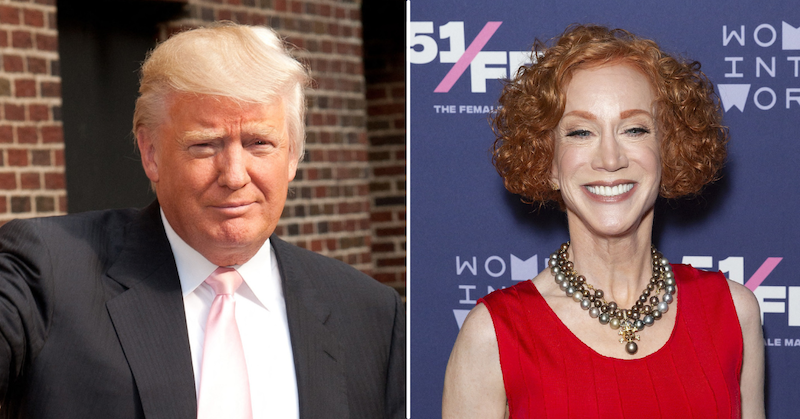 Kathy Griffin is making a statement about Donald Trump from her time on The Apprentice when she made two appearances on the series.
"Oh, God, I was never contestant," she wrote in a tweet on Thursday, May 4, which was viewed by a news outlet. "However, I did participate in two challenges. One I did because of my dear departed, beloved Joan Rivers. The other one I did because Trump paid me a bunch of money to spend the day with Liza Minnelli and host a challenge. Liza and I tried to ignore him, but he does smell really bad."
Article continues below advertisement
The red-headed beauty, 62, has always been critical of the former president, 76. In November 2021, she said Trump knew how to win over people on the campaign trail due to him doing business on the show and in real life.
"I saw him as an over-the-top, fame-hungry, harmless blowhard," she told The Wrap. "The premise of The Apprentice is antithetical to what actually makes a good business. Trump advised the contestants to be as divisive among themselves as possible. That's not how you run an administration. I'm not a historian. I'm not Michael Beschloss — but I know that!"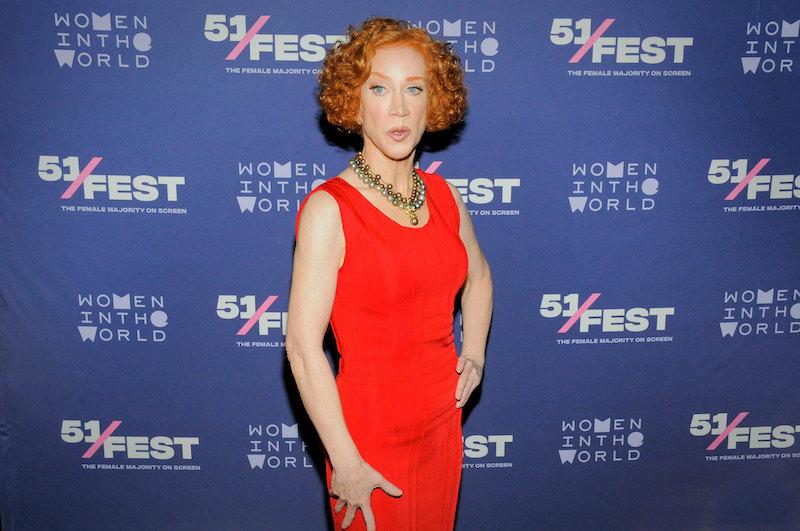 Article continues below advertisement
The actress also made headlines when she posted a photo with a severed head of Trump on social media.
At the time, Trump hit back at Griffin's decision. "Kathy Griffin should be ashamed of herself. My children, especially my 11-year-old son, Barron, are having a hard time with this. Sick," he wrote on Twitter at the time.
Griffin later owned up to her mistakes.
"I sincerely apologize," she said in a video in May 2017. "I am just now seeing the reaction of these images... I went way too far. The image is too disturbing. I understand how it offends people. It wasn't funny. I get it."
Article continues below advertisement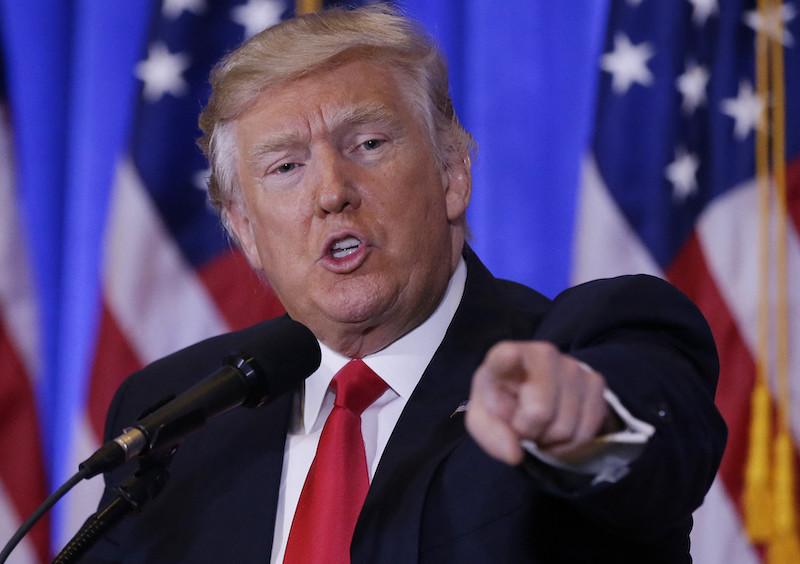 One year later, she seemed to change her mind and made it clear she stood by her actions to post the pictures online.
"I take the apology back. F*** him... I'm not holding back on this family. This family is different. I've been through the mill," she said on The View in 2018.
Article continues below advertisement
Never miss a story — sign up for the OK! newsletter to stay up-to-date on the best of what OK! has to offer. It's gossip too good to wait for!