NEWS
Donald Trump Takes Aim At President Joe Biden, Says 'There's Something Wrong' With Him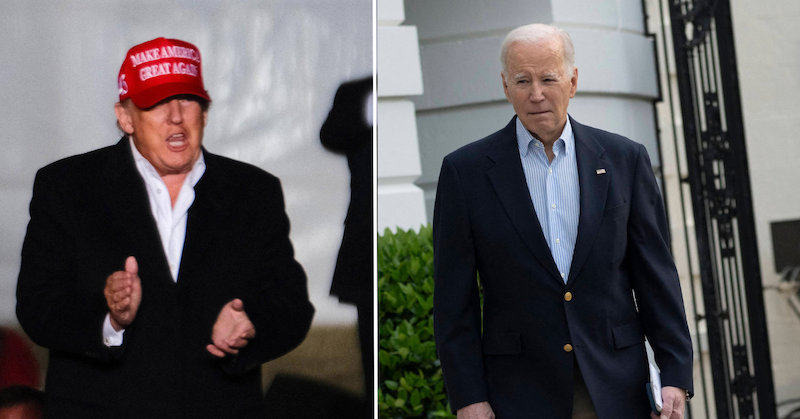 Donald Trump couldn't help but take aim at President Joe Biden in a new interview with Tucker Carlson, which aired on Tuesday, April 11.
"Look, I watch him just like you do," Trump, 76, told the Fox News star. "And I think it's almost inappropriate for me to say it. I don't see how it's possible. But there's something wrong."
Article continues below advertisement
The businessman, who was charged with 34 felony counts of business fraud in Manhattan on April 4, also commented on Biden's recent remarks about potentially running for office again in 2024.
"I plan on at least three or four more Easter Egg Rolls," Biden joked during the Monday, April 10, Today interview. "Maybe five. Maybe six, what the hell? I don't know."
"I'll either be rolling an egg or end up being the guy who's pushing 'em out," he said.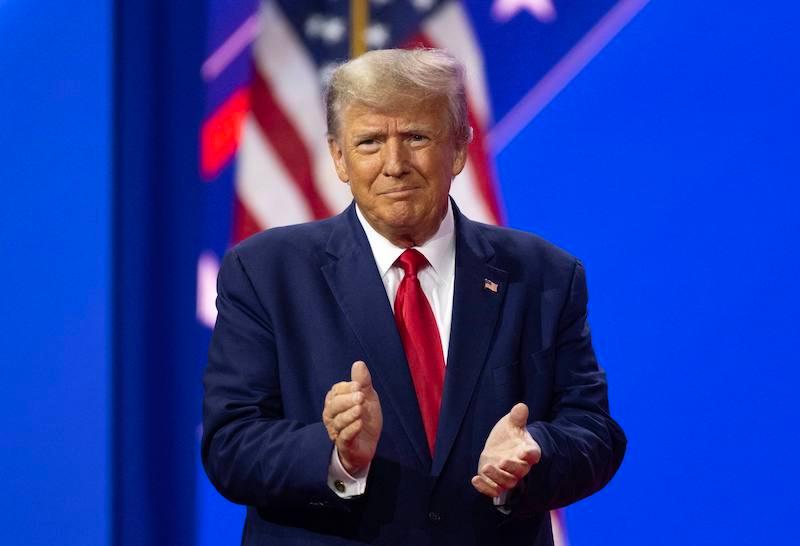 Article continues below advertisement
Trump couldn't help but comment on Biden's statements.
"I saw his answer today [Monday] on television about whether or not he was going to run to a very nice guy named Al Roker," the former reality star noted. "You can't get a softer question than that. It was a long answer about the eggs and this and that — look, I don't think he can."
As OK! previously reported, Stephen Colbert also weighed in, implying that Biden is not all there at 80 years old.
"That's right, Jack! I got big Easter news: Joe Biden can lay eggs. Easy as pie. No, I push 'em right out the cloaca. Serve 'em up scrambled, or sit on 'em for a while, raise a beautiful flock of little baby Joes, 'peep, peep, peep,'" Colbert said while wearing a pair of aviator sunglasses — similar to the ones Biden typically wears.
"Point is, I am mentally fit to once again run for president of the United States. What's goin' on? Where's Jill? Marco! Jill-o!" he continued.
Article continues below advertisement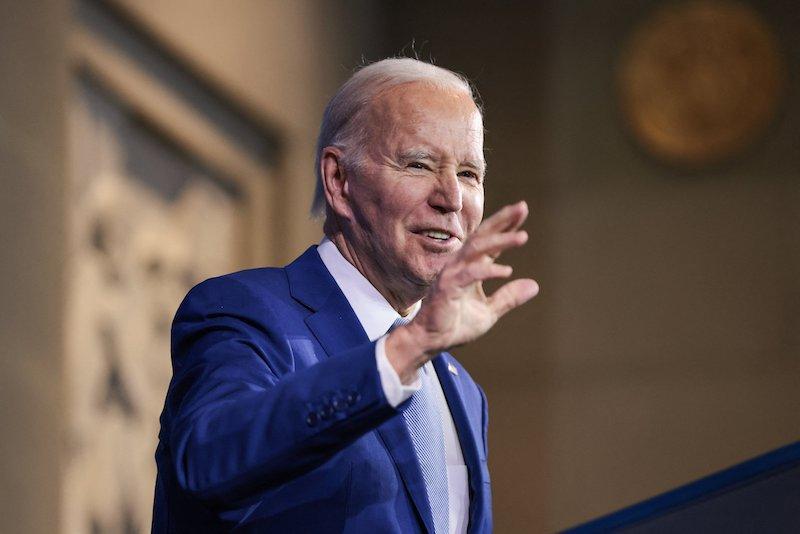 Article continues below advertisement
Never miss a story — sign up for the OK! newsletter to stay up-to-date on the best of what OK! has to offer. It's gossip too good to wait for!
However, Biden has continued to make it clear he's doing just fine — and no one should be worried about him.
"Well, if they are concerned about getting anything done, look what I have gotten done. Name any president in recent history that has gotten as much done as I have. Not a joke. They may not like what I have gotten done, but the vast majority of the American people do, and so it's a matter of can you do the job?" he told Jake Tapper in an interview.
"And I believe I can do the job, I have been able to do the job, I've got more done, and I ran on that. I said this is what I am going to do, and I am still getting it done," he continued. "Making sure veterans get compensated, making sure we're in a situation where we finally have action on guns. I just think it's a matter of has anybody done more in the first two years in their administration? They've been saying this about my age since I have been able to run. Come workout with me in the mornings!"