NEWS
Permanently Suspended: Donald Trump's Twitter Account Banned To Avoid 'Further Incitement Of Violence'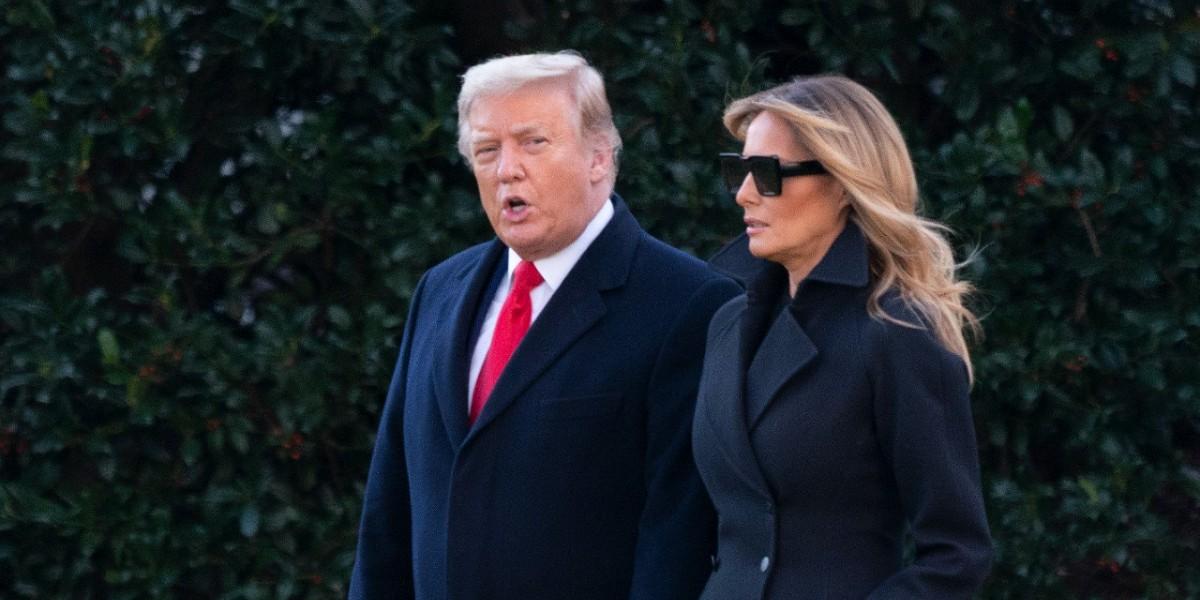 Social media platform Twitter has put a permanent ban on Donald Trump's account, @realDonaldTrump, on Friday, January 8. The platform states that it is doing so in order to avoid "further incitement of violence."
Article continues below advertisement
Twitter explained its rationale behind the suspension in more detail in a blog entry, which in its introduction stated in full:
"In the context of horrific events this week, we made it clear on Wednesday that additional violations of the Twitter Rules would potentially result in this very course of action. Our public interest framework exists to enable the public to hear from elected officials and world leaders directly. It is built on a principle that the people have a right to hold power to account in the open.
"However, we made it clear going back years that these accounts are not above our rules entirely and cannot use Twitter to incite violence, among other things. We will continue to be transparent around our policies and their enforcement."
Article continues below advertisement
Twitter explained that these two messages, taken in tandem, suggest that Trump is advertising that since he will not be at the inauguration, he still does not consider Biden's win to be fair, and it will be fair game for protest... as well as that he does not support a peaceful transition and will back those who decide to rebel against the new administration in the future.
The platform came to the conclusion that Trump's tweets were condoning/inciting potential violence and decided to ban him permanently as a result.
Article continues below advertisement
Trump has come under fire for his role in this week's riots at the U.S. Capitol, as he seemed to encourage the chaos.
"Mike Pence didn't have the courage to do what should have been done to protect our Country and our Constitution, giving States a chance to certify a corrected set of facts, not the fraudulent or inaccurate ones which they were asked to previously certify," he tweeted. "USA demands the truth!"
However, on January 8, he did scold the protestors for their actions. "I would like to begin by addressing the heinous attack on the United States Capitol," he said in a video message. "Like all Americans, I am outraged by the violence, lawlessness, and mayhem.
REPUBLICAN FAITHFUL HOLD MASSIVE SUPER-SPREADER EVERT AT TRUMP'S MAR-A-LAGO: SEE PHOTOS
"The demonstrators who infiltrated the Capitol have defiled the seat of American democracy. To those who engaged in these acts of violence and destruction, you do not represent our country. And to those who broke the law, you will pay."