NEWS
Donald Trump Unveils New Nickname for 'Crooked' President Joe Biden: 'We Are Led by a Hopeless Person'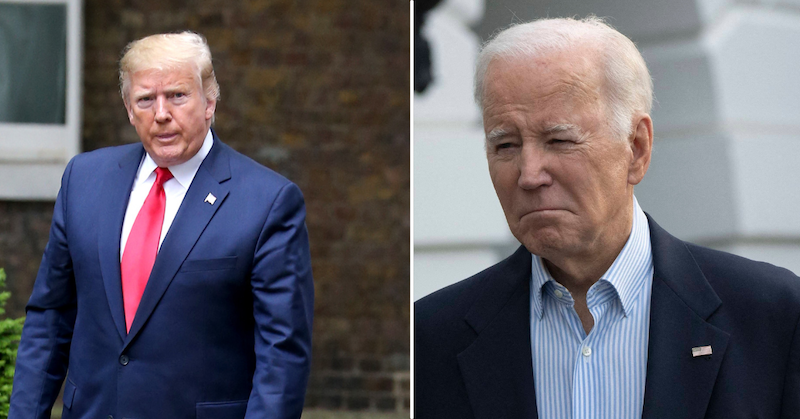 Article continues below advertisement
"Joe Biden officially announced that he will seek four more disastrous years in the White House," Trump said. "I will be retiring the name 'Crooked' from Hillary Clinton. And I'm going to give her a new name — I don't know, like maybe 'Lovely Hillary' or 'Beautiful Hillary' — but I'm going to retire the name 'Crooked' so that we can use the name for Joe Biden, because he'll be known from now on as 'Crooked Joe Biden.'"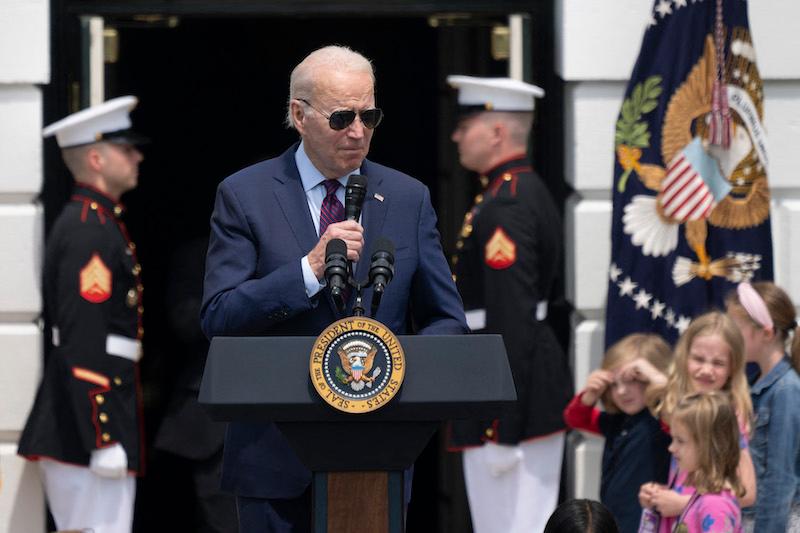 Article continues below advertisement
Trump quipped that Clinton is "out there someplace celebrating" him retiring her nickname.
There has "never been anyone in the history of American politics so crooked or dishonest as Joe Biden," he continued. "It is Biden who poses the threat to democracy because he is grossly incompetent, he has no idea what he is doing and basically, he doesn't have a clue, and that is a very bad position to put our country in. Our country is in a very, very dangerous position right now. Very, very dangerous. We are led by a hopeless person, but we will win in 2024 and make America great again. We can do it. It's not too late. He wants to finish the job of destroying our country. But on that, he's actually very close — he is very close to finishing the job."
He concluded, "We're going to beat them at the ballot box and we're going to settle our unfinished business. It is unfinished."
Article continues below advertisement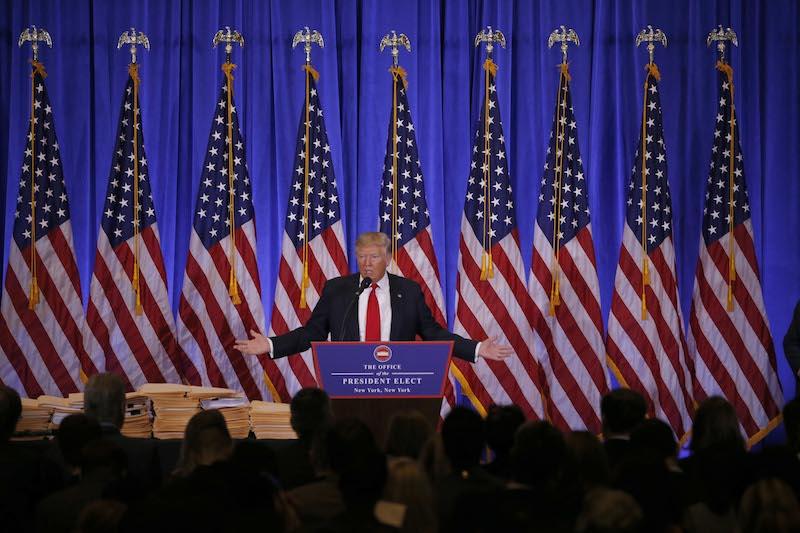 Article continues below advertisement
Never miss a story — sign up for the OK! newsletter to stay up-to-date on the best of what OK! has to offer. It's gossip too good to wait for!
This is hardly the first time Trump has bashed Biden.
Earlier this month, Trump was asked about Biden's cognitive abilities.
"Look, I watch him just like you do," he said in an interview. "And I think it's almost inappropriate for me to say it. I don't see how it's possible. But there's something wrong."