NEWS
White House Gearing Up to Revamp VP Kamala Harris' Image Ahead of 2024 Election as Fears Over Her Poor Approval Ratings Loom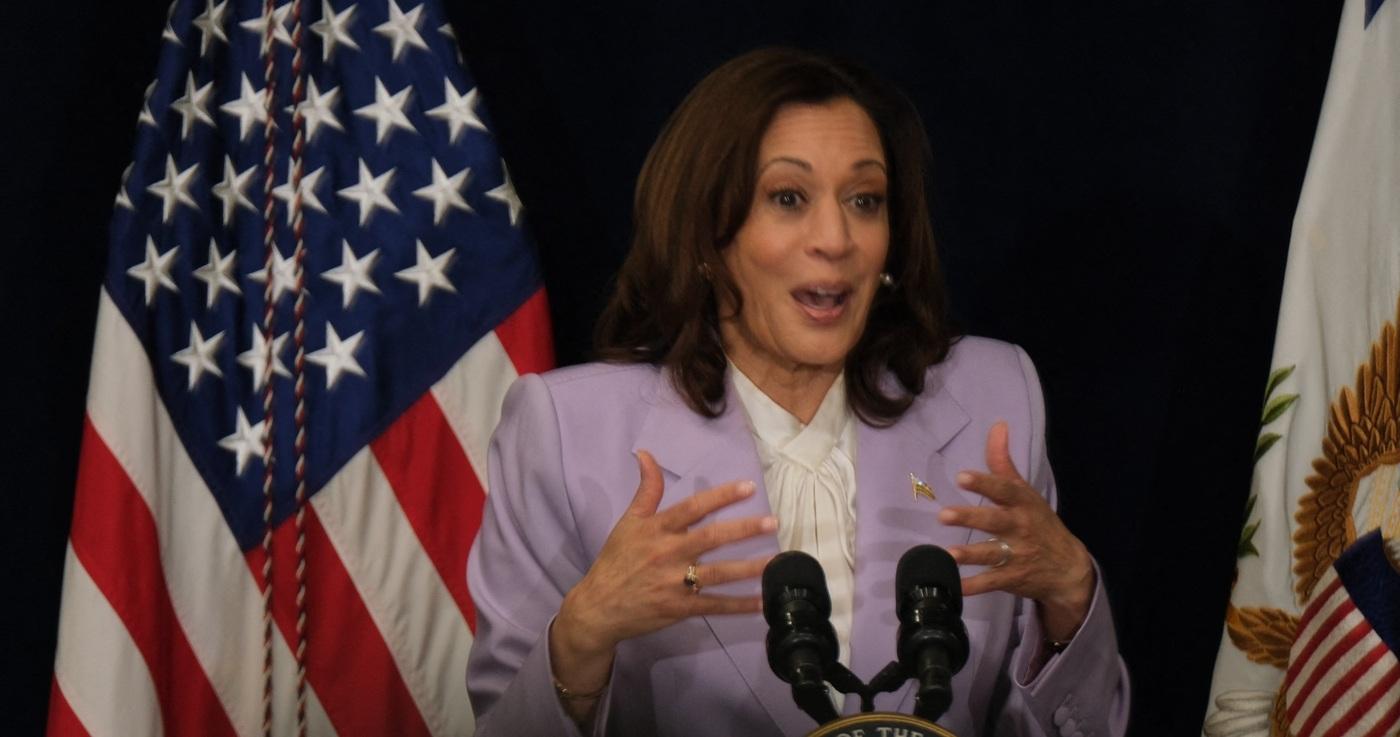 Days after President Joe Biden announced he would be running for president again in 2024, it looks like the White House is doing everything in their power to make VP Kamala Harris look great so her approval ratings go up — not down.
"I hate to go here, but it's true. If you're playing identity politics, and you pick her because she checks a couple of the boxes on identity politics, you can't be surprised that she's incompetent because you didn't look at competency when you picked her," Fox News contributor and Washington Times opinion editor Charlie Hurt said on the Wednesday, April 26, episode of The Five, adding that the White House views her as a "drag on the ticket."
Article continues below advertisement
Over the last few months, Harris, 58, has spoken at rallies and events, but she's been mocked every time for not making sense.
"I don't know what the h*** she is talking about whenever she opens her mouth. And you know what? Her poll numbers are lower than Joe's poll numbers! So, I understand why they feel the need to keep her given that she was picked because of identity politics," co-host Judge Jeanine Pirro explained.
"But I don't understand why there's so much power between those two [President Biden and Harris], because the Democrats don't want Joe to run, OK? And they don't like him, and they don't like her. And yet nobody is coming up and saying, 'You know, I'm going to push my way in there. I'm going to primary him.' Why is there so much power in that couple?" she continued. "She is not prepped. And let's assume she's prepped- I think she doesn't have a comms director because she's tried them all, and they've all quit. But aside from that, I mean, she doesn't put in the time or the work in to focus on the issues enough to communicate to the public that she is not only capable, but she's interested in the job."
Article continues below advertisement
She continued to claim that Harris hasn't done much during her time in office.
"She got voting rights. She got the border. What has she done? Nothing. I don't care how difficult they are. Get out there and do something," she stated. "But that's not what she's doing. So she'll skate and, you know, we'll see what happens in the election. But I think she's an embarrassment."
Never miss a story — sign up for the OK! newsletter to stay up-to-date on the best of what OK! has to offer. It's gossip too good to wait for!
Article continues below advertisement
As OK! previously reported, Biden, 80, was also "irked" by the politician and thought about replacing her.
"Joe's also looking ahead," a source spilled, noting that "if he wins the next election cycle, his running mate will be the front-runner in 2028."