NEWS
Donatella Versace Says It's 'Amazing' To See Pal Britney Spears 'So Liberated & Free' After Conservatorship Drama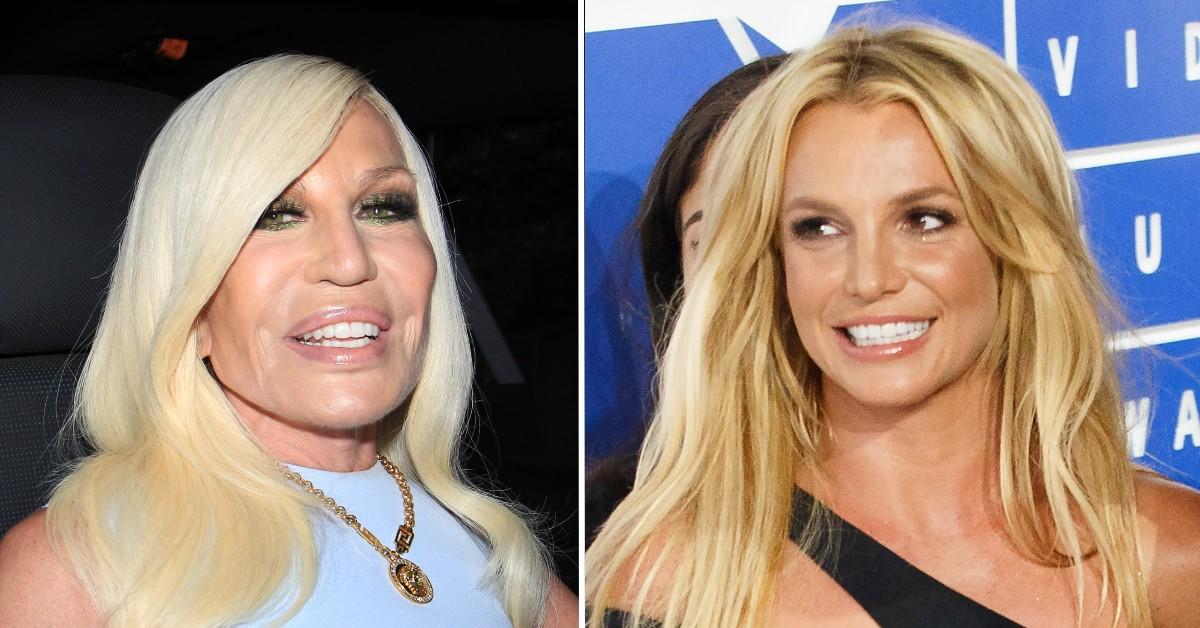 Donatella Versace has nothing but love for Britney Spears. While speaking to Emily Ratajkowski on her podcast, "High Low with EmRata," the fashion designer revealed more tidbits about her friendship with the pop star, 41.
"It was amazing to see Britney, so liberated, so free," Versace, who was invited to the singer's wedding in June 2022, said of her pal, adding that the "the wedding was very small, but very beautiful."
Article continues below advertisement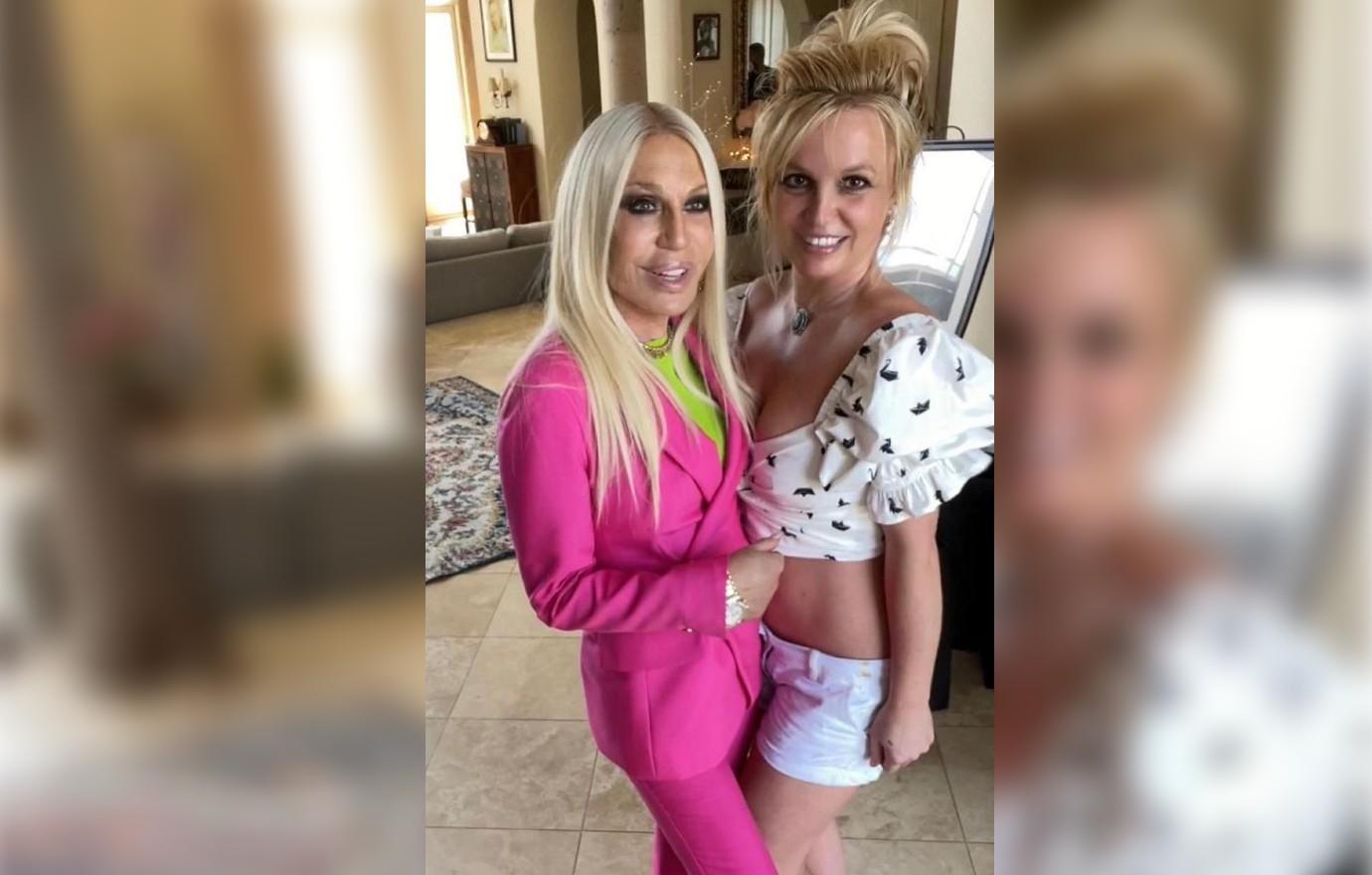 Article continues below advertisement
The blonde babe continued to recall some of her favorite memories with the "Toxic" singer.
"I think the first designer … she met in her life was me," Versace stated. "She came to Milano, she was like 20 or 21 … she was at the height of her career, but she was so humble."
"You know, I asked her to do a few interviews for me," Versace continued. "'Of course, yes give me the list.' She was sitting there doing everything, never said no to anything. She was amazing."
The two kept in touch, and Versace even made her wedding dress.
In May — one month before Spears' big day — the mom-of-two uploaded some snaps of herself with Versace.
"No... this is not my wedding dress 👗 bahahah!!!!" she captioned a photo of herself in a frock. "Donatella Versace is making my dress as we speak 🤫 …. Have a good night folks 🌙💖✨ !!!!"
Article continues below advertisement
In March 2022, the two reunited again, and Spears shared the snaps on social media.
"Look who came to visit … these 2 bad b**chs are up to no good 💕🌹🌹 …" Spears captioned some snaps.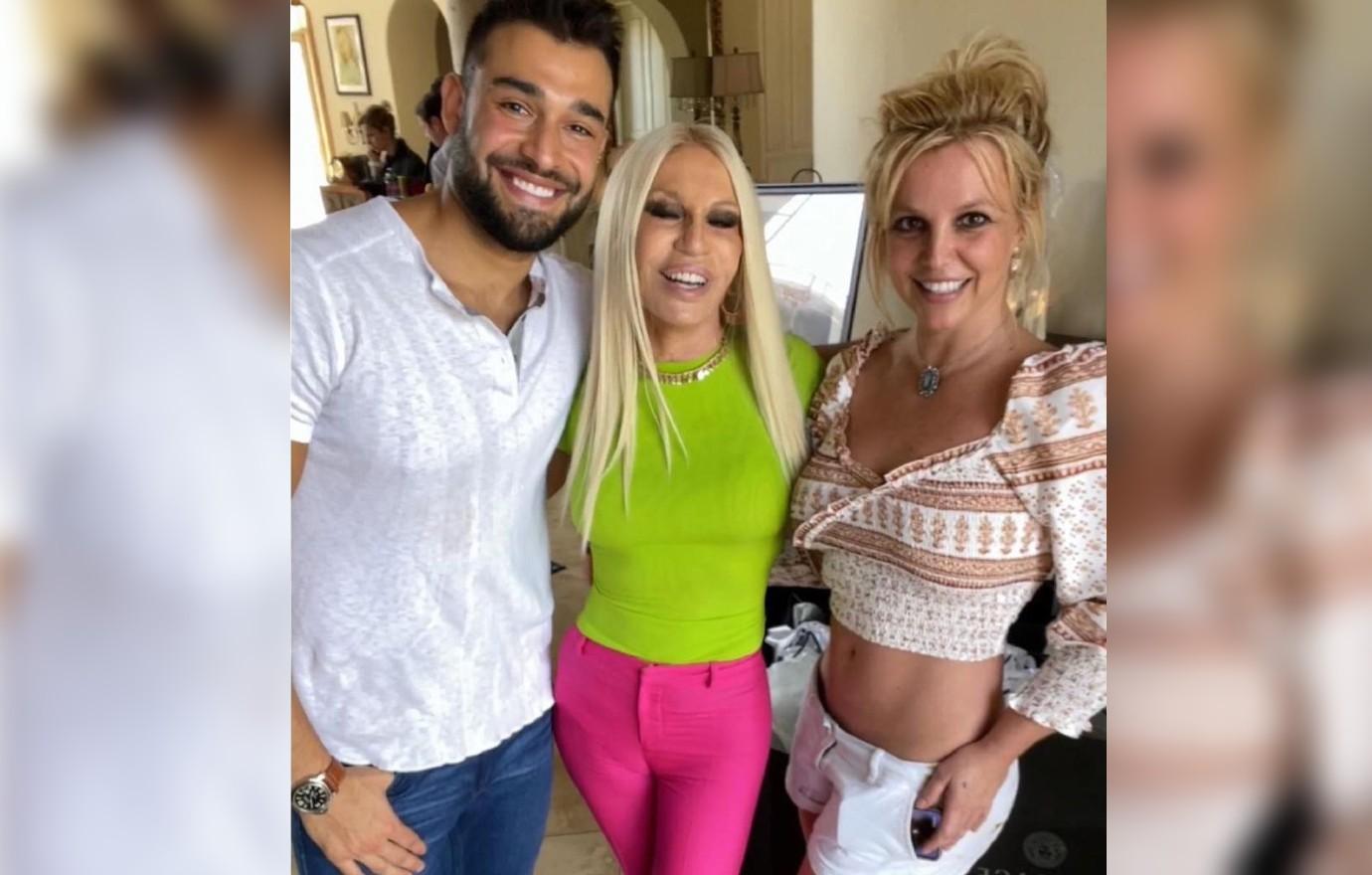 Article continues below advertisement
After being freed from her conservatorship in November 2021, the Crossroads alum has been making headlines for her interesting social media captions. However, Versace shared that Spears is doing just fine.
"She's on vacation now," Versace told Variety in late March 2022, just a few days after she and Spears got together. "She's doing well. I find her in an amazing state of mind."
The businesswoman added, "I know it's been such a long time. I'm very happy to see her like that."