COUPLES
Sam Asghari & Britney Spears Tease Wedding Plans As Donatella Versace Celebrates Her Birthday With The Couple — Pics!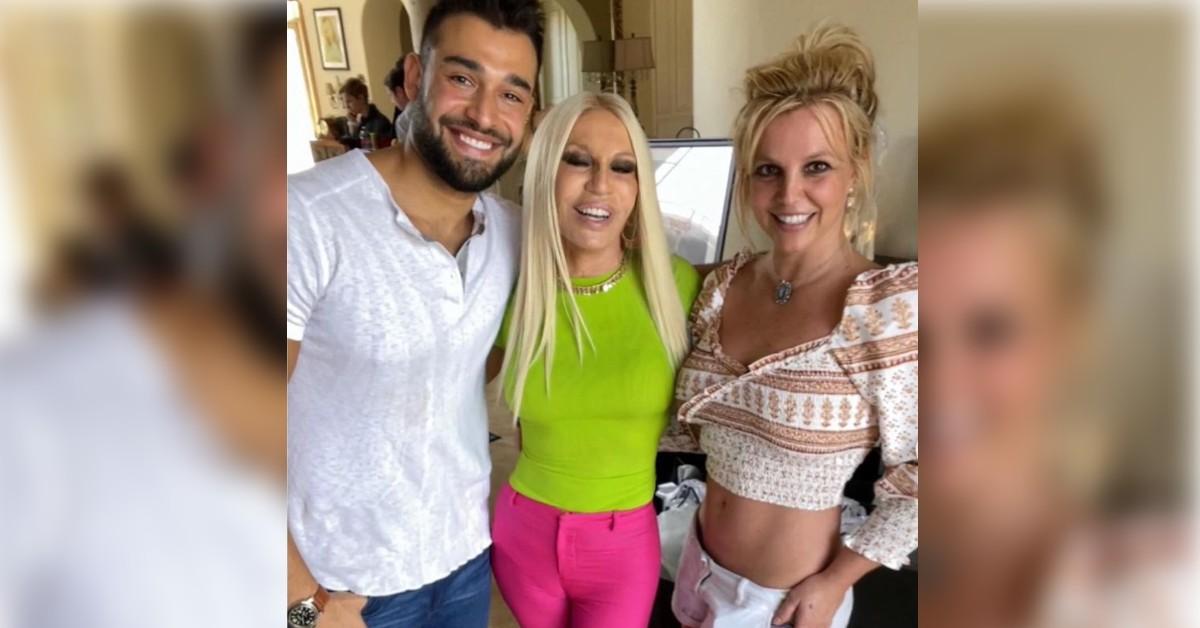 Britney Spears has remained relatively quiet about her upcoming nuptials — she is engaged to Sam Asghari and they're expecting their first child together — but the singer, 40, may have dropped a hint about the big day.
On Thursday, May 5, the fitness trainer uploaded a video of Spears handing Donatella Versace a cake at her home. (The designer's birthday was on May 2.)
Article continues below advertisement
The blonde babe previously revealed Versace had a role in her wedding day.
"No... this is not my wedding dress 👗 bahahah!!!!" she captioned a photo of herself in a frock. "Donatella Versace is making my dress as we speak 🤫 …. Have a good night folks 🌙💖✨ !!!!"
Article continues below advertisement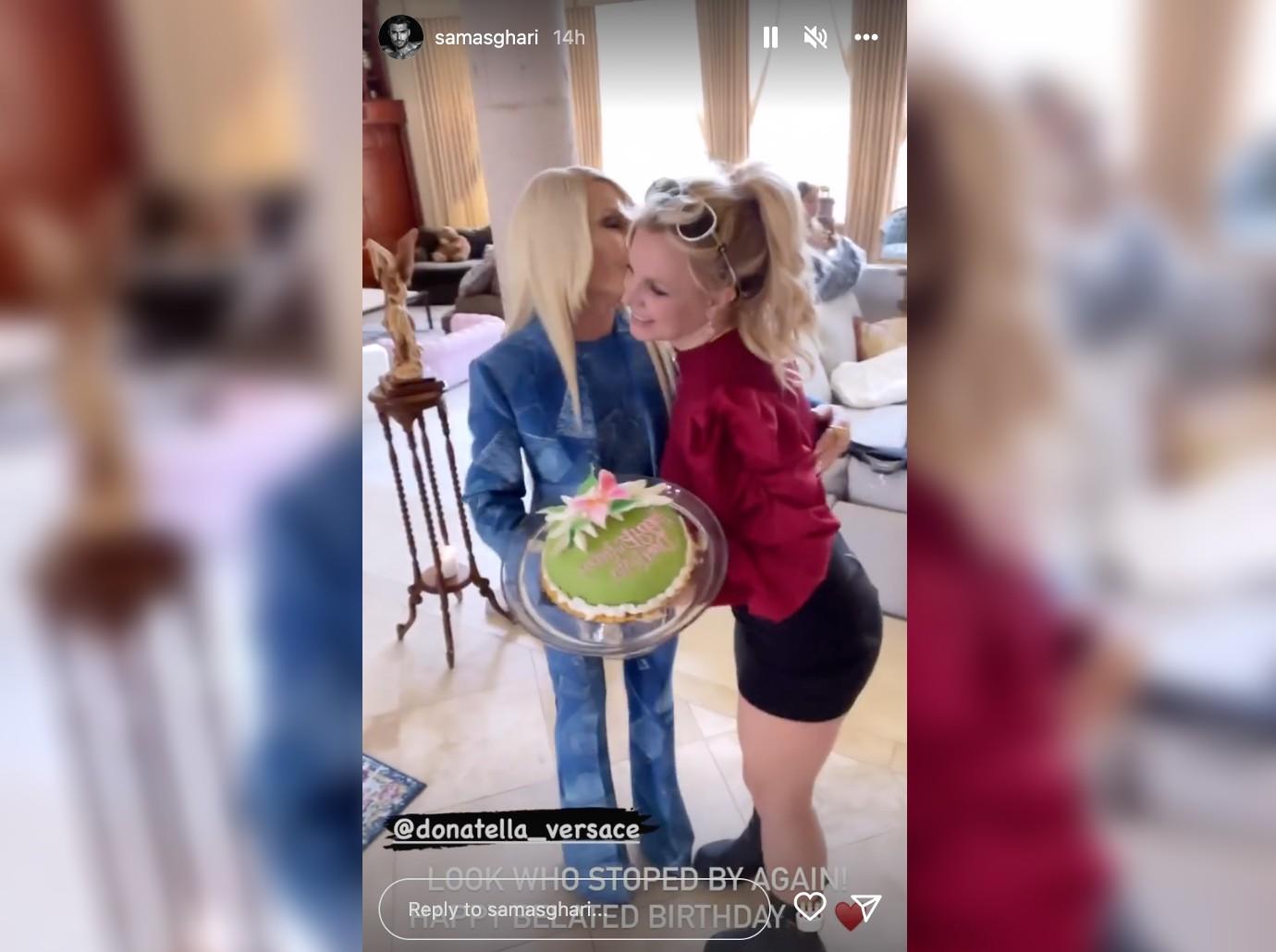 This is hardly the first time Versace has visited the "Toxic" songstress and her man. In March, the two reunited, and Spears gushed about their gathering on social media.
"Look who came to visit … these 2 bad b**chs are up to no good 💕🌹🌹 …" the mom-of-two captioned some snaps.
"Yessssss!!!! Definitely up to noooooo good! 😈😉 love you both 😘," Versace gushed.
Of course, people thought Versace and Spears were going over details. One person wrote, "Planning the wedding dress," while another added, "Donatella making her wedding dress 😍🔥."
Article continues below advertisement
Though some are concerned about Spears' state of mind — she is no longer under her conservatorship — Versace said the pop star is doing just fine.
"She's on vacation now," Versace told Variety in late March, just a few days after she and Spears got together. "She's doing well. I find her in an amazing state of mind."
The businesswoman added, "I know it's been such a long time. I'm very happy to see her like that."
Article continues below advertisement
In the meantime, Spears seems to be living her best life, as she recently posed nude alongside her pup.
"Sawyer 🙄💕🌟👄 !!!" she captioned a slew of sassy snapshots.