COUPLES
Britney Spears Is Officially Married! Singer & Sam Asghari Tie The Knot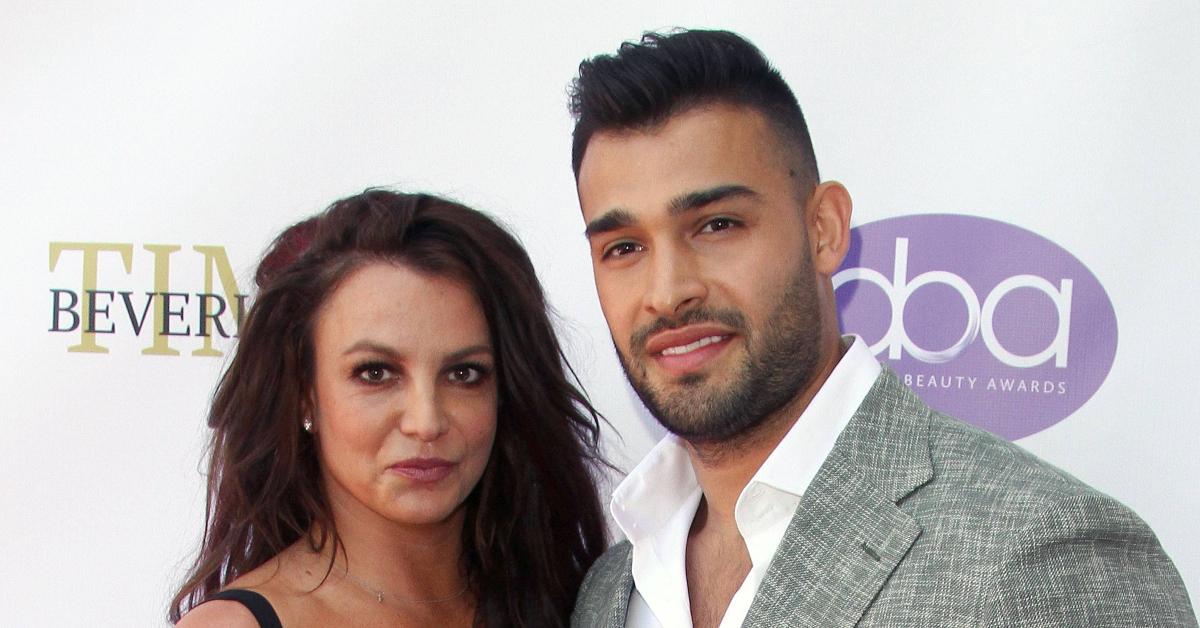 Britney Spears is officially a married woman! The singer, 40, and Sam Asghari tied the knot on Thursday, June 9, E! News reported.
The bride, who is friends with Donatella Versace, wore Versace on her big day. The dress featured an off-the-shoulder cap sleeve and a slit in the leg, the outlet reported.
She wore jewelry from Stephanie Gottlieb and makeup by Charlotte Tilbury.
Article continues below advertisement
"Darlings, I was SO thrilled and honoured to be asked to design Britney's bridal beauty look! Britney is the QUEEN OF POP and an ICON of our time who has inspired and empowered us all with her joy and positive energy. She's such a NATURAL BEAUTY and has the most mesmerising big, brown eyes! We wanted to create a TIMELESS, GLOWING look that complemented and enhanced all four of her custom Versace gowns, designed by my talented friend, Donatella. We created a GLOWY, DREAMY, flattering day-to-night look that worked with her dress changes – starting with beautifully radiant skin, adding a soft smokey eye, peachy, glowing cheeks and of course, the perfect nude-pink bridal lip! My talented niece Sofia Tilbury was there with her on the day to bring the look to life – she looked so GORGEOUS and HAPPY! I'm sending so much LOVE, LIGHT, AND MAGIC to Britney and Sam for their fabulous, fun-filled future together," Tilbury said in a statement.
Tilbury and Spears collaborated on her timeless and flattering look. Sofia Tilbury, Charlotte's niece and celebrity makeup artist, brought the vision to life, creating a timeless, dreamy makeup look to enhance the bride's natural beauty using Charlotte's iconic Magic Cream and Pillow Talk Party collection.
Ahead of the nuptials, TMZ reported that the couple had an intimate ceremony with about 100 people. The outlet reported that the blonde beauty's brother, Bryan, would be in attendance, but her parents and sister Jamie Lynn Spears were not invited after their feud escalated over he conservatorship battle.
Article continues below advertisement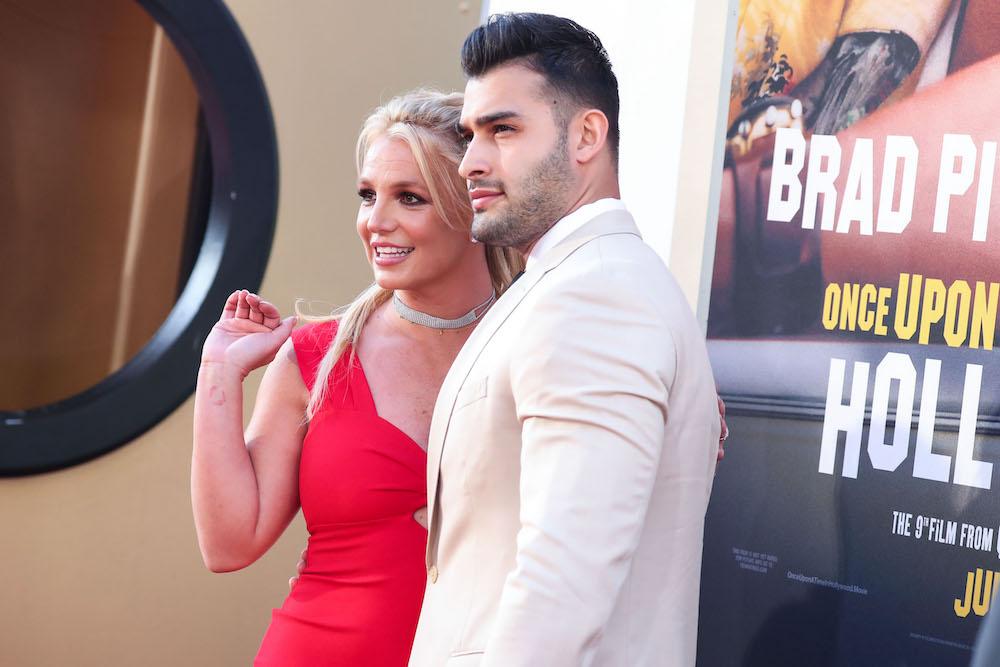 Article continues below advertisement
On Wednesday, June 8, the "Toxic" songstress teased that something big was in the works, as she drank champagne and showed off a bridal-themed manicure.
"Alright, so this is my second time to ever be in a Rolls Royce. I'm really excited," Spears said in a British accent. "There's stars on the ceiling. There's also very very tiny champagne glasses that are very cold already with champagne, and I feel very sophisticated with all the jewels on my nails."
"I'm really excited about that," she continued. "Too-da-loo my friends. Cheers."
Article continues below advertisement
Spears and the fitness trainer, 28, got engaged in September 2021.
"We do have videos of it but that's only for our eyes," he revealed in an interview with GQ. "I didn't tell anybody to be honest with you. I didn't want anybody to know and anybody to interfere in any way whatsoever so it was between me and her."
He also revealed that their wedding date was set, but he wasn't sharing any of the details.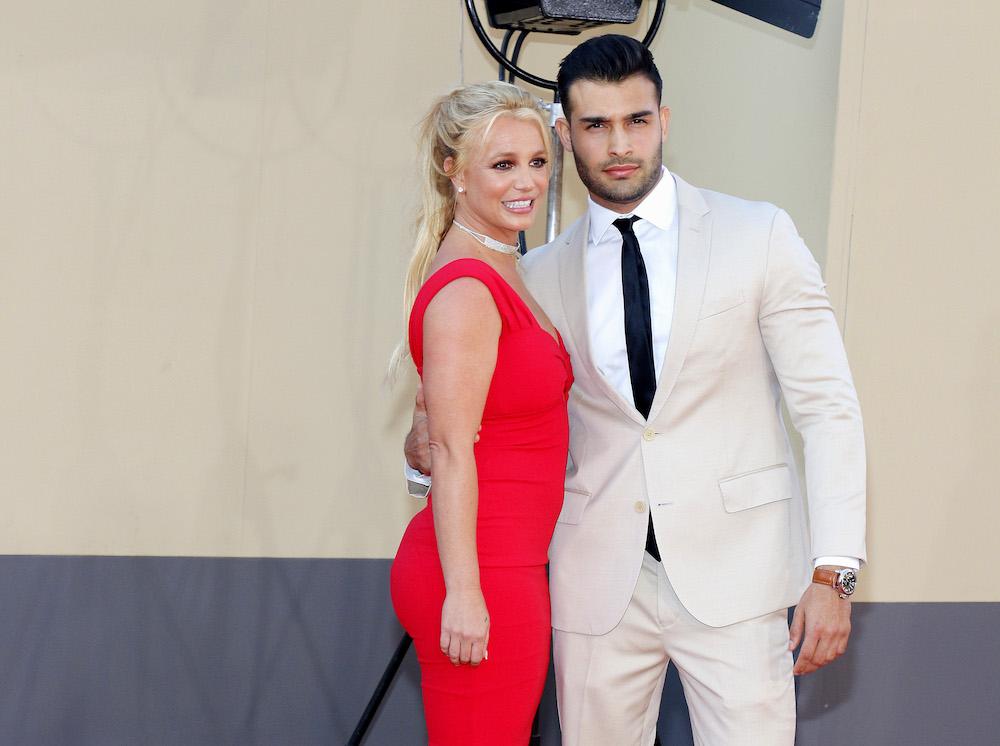 The two have been coping ever since Spears had a miscarriage in May, but it sounds like they are trying not to dwell on the past.
"It's just part of life. But I do want to be a young father," he said. "It's just always, that's just the joy of life, I think, is procreation. And that's just a next step. Yeah."
"We're positive about it. It's something that happens to a lot of people. And one beautiful thing that I heard was when the baby's ready, it'll come. So that was a beautiful thing somebody had said was, it's a common process and the female body is just so amazing, and just the human body in general is so beautiful that it heals itself. And that when the baby's ready it'll be the right time," he added.