NEWS
New Drake Song Reignites Kim Kardashian Affair Rumors Amid Kanye West Divorce — See The Reactions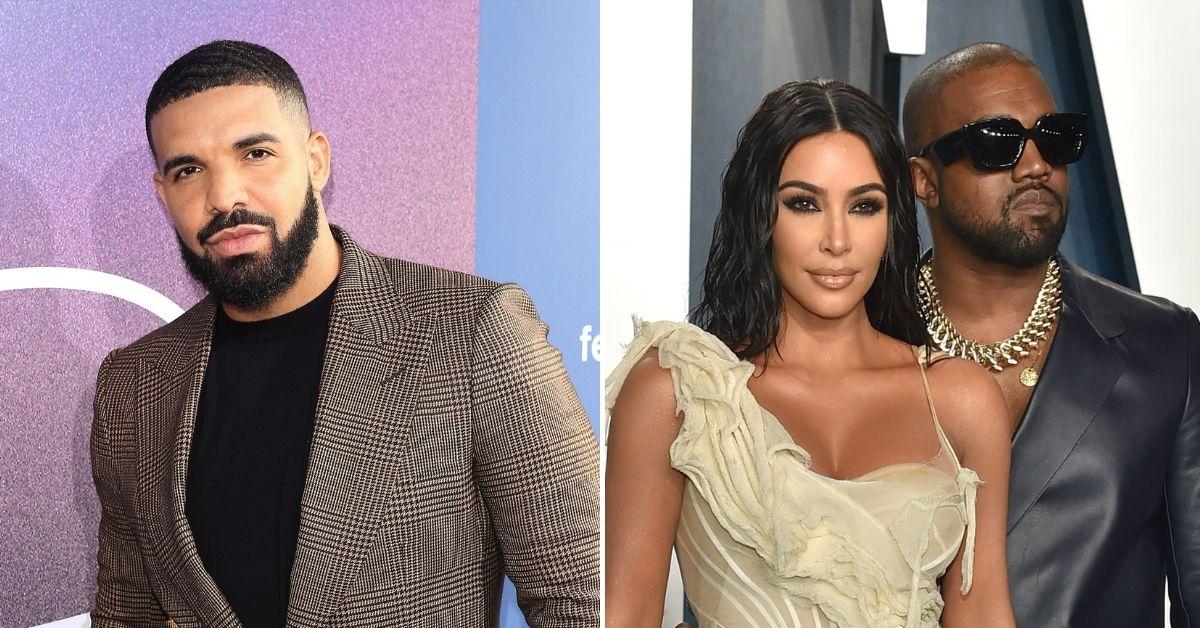 When Drake released new music on Friday, March 5, fans didn't expect it to rekindle his beef with Kanye West and seemingly involve Kim Kardashian.
The 34-year-old released his follow-up to 2018's Scary Hours EP with the three-track Scary Hours 2 with a song that nods to West.
Article continues below advertisement
"Yeah, I probably go link to Yeezy / I need me some Jesus / But as soon as I start confessin' my sins, he wouldn't believe us," he sang on "Wants and Needs" with Lil Baby.
While Kardashian was not mentioned by name, many fans took the lyric to mean that she allegedly hooked up with Drake. West and Drake have been feuding since 2018 when rumors circulated that Drake and Kardashian had been dating.
Meanwhile, the Keeping Up With The Kardashians star and the "Fade" hitmaker are reportedly divorcing. Kardashian is said to have filed for divorce on Friday, February 19, after almost seven years of marriage. They share children North, 7, Saint, 4, Chicago, 2, and Psalm, 21 months, together and will have to "fight" out custody arrangements in court.
Kim and Kanye have not publicly commented on Drake's new track nor has the "Laugh Now Cry Later" singer commented either.
BACK ON THE MARKET AT 40? SEE KIM KARDASHIAN'S 10 SEXIEST PHOTOS
Scroll down to see the social media reactions:
Kanye's Shock
Some users joked that West will be shocked to hear about the alleged hook-up after the divorce.
Article continues below advertisement
Drake Waiting For Kim
"Look at this, we created this. This didn't exist before we were here," Drake said in the clip.
Article continues below advertisement
95% Sure
While there may be some doubt, many fans are convinced that Drake must have dissed West in the track.
Article continues below advertisement
Not Everyone Is Convinced
Some fans interpreted the track as a song about "repenting his sins and potentially wanted to reach out to Kanye."
Article continues below advertisement
Harmless?
Other fans saw it as a "harmless" nod rather than a diss at West. .