NEWS
Johnny Depp's Bandmate Alice Cooper Says Actor Is Focused On Music Despite Legals Woes, 'Can't Wait To Get Back Onstage'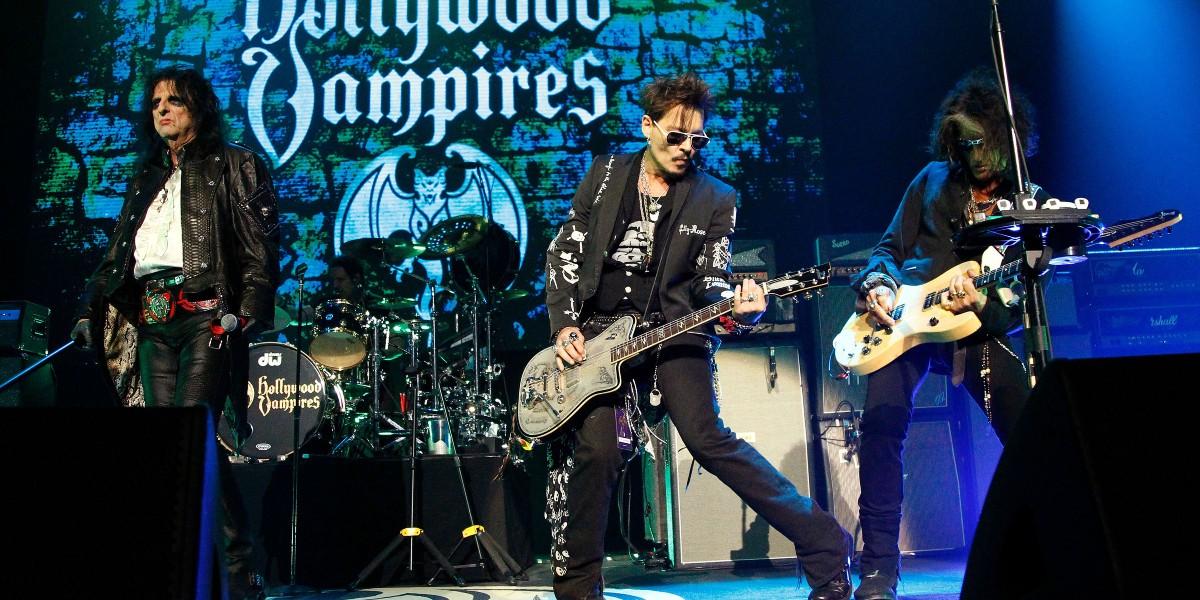 Article continues below advertisement
In a new interview with The Daily Beast, Depp's bandmate Alice Cooper said that he's excited to perform again with the Pirates of the Caribbean actor — and that Depp feels exactly the same.
"There's no drama," Cooper said of the 57-year-old, whom he called "one of my best buddies" in the interview. "[Johnny] said, 'Hey, that's another world. That has nothing to do with what I'm doing in the band.' He's like, 'I can't wait to get back onstage.'"
Article continues below advertisement
Along with Aerosmith's Joe Perry, 70, Depp and Cooper formed the Hollywood Vampires in 2015, and the supergroup is planning on releasing a new album later this year.
Article continues below advertisement
"I know Johnny was writing all last year when that whole thing was going on with him," Cooper told the outlet. "But you know, that's not going to stop him from going home and writing. In fact, it probably helped. I'm expecting some pretty interesting songs."
Article continues below advertisement
"It'll be great when we all get together," he added. "You know, the crazy thing about that band is you've got eight guys in the band, and you've got three alpha males leading it, but there's never been one argument. Nobody's ever even raised their voice to anybody in that band. It's really cool."
Article continues below advertisement
Cooper also praised his famous pal's musical talents.
"And he just made an album with Jeff Beck. For anybody that thinks Johnny's not a guitar player, Johnny can play, man. When Joe got sick and couldn't play in New York, actually, Johnny and Tommy Henriksen played all the leads. People were shocked. They just went, 'What?!' They didn't know he was that good."