COUPLES
Raging Johnny Depp Said He Wouldn't Touch Ex Amber Heard 'With A Hazmat Suit On' In Scathing Texts, Court Hears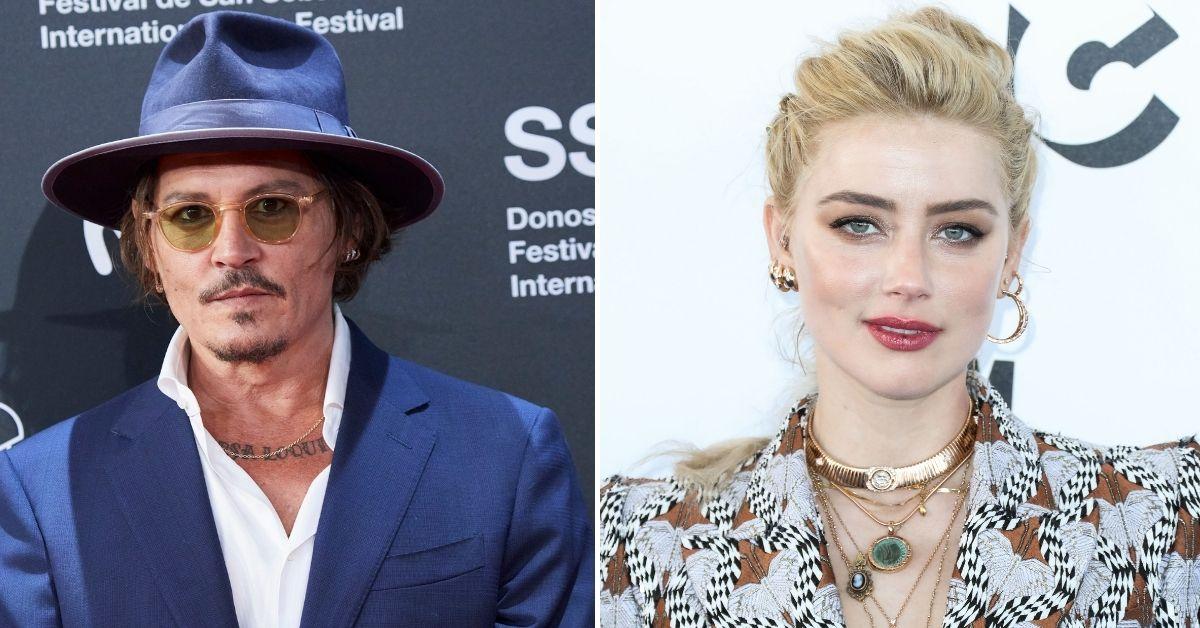 With Johnny Depp appealing the verdict of last year's defamation trial against The Sun, the 57-year-old reportedly called ex-wife Amber Heard a "f***ing wh***" and said he wouldn't touch her "with a Hazmat suit on."
The messages were presented in court on Thursday, March 18, when the Pirates of the Caribbean actor's team claimed that Heard lied about donating their $7 million divorce settlement to charity.
Article continues below advertisement
"No Way she'll give a dime to anyone!!! Thank f**k she's gone!!! Makes me sick to think of how hard I tried to make it work…" Depp reportedly said in 2016. "What scum. I f***ing hate her!!!
"She won't donate ONE PENNY!!!! Did you notice that it was a non disclosed charity??? She's been pushing Art of Elysium for years!!!! And, what about battered women???" another message reportedly read.
Article continues below advertisement
According to Caldecott, Heard donated $100,000 to the Children's Hospital Los Angeles, $450,000 to the American Civil Liberties Union and $500,000 to another charity anonymously.
Depp pressed charges after The Sun referred to him as a "wife-beater," and an attorney for the outlet, Adam Wolanski, reportedly said that the Edward Scissorhands star was obsessed with the idea that Heard was a "scumbag gold-digger."
Wolanski reportedly said that Depp's team was aware that Heard was not finished making the donations. Depp allegedly used the appeal to "promote his position" in his upcoming libel case against The Washington Post after Heard wrote an op-ed titled, "I spoke up against sexual violence — and faced our culture's wrath. That has to change," for the outlet in 2018 but did not name Depp in the article.
The case has been delayed until April 2022 after previous delays due to backlogs in the courts due to the coronavirus pandemic. Neither Heard or Depp were said to be in court this week.
Article continues below advertisement
Last year, Judge Justice Nicol noted that Heard's "donation of … $7 million to charity is hardly the act one would expect of a gold digger," but she was reportedly not asked how much she had donated at the time, the Court of Appeal heard this week.
"We now know what the truthful answer would have been, but (Ms. Heard) was never given the opportunity to say 'I have paid a comparatively small sum but I've made a pledge to both (charities) and I will be paying over X number of years,'" Lord Justice Underhill said.
INSIDE JOHNNY DEPP'S FALL FROM GRACE: BELOVED CELEB TO ACCUSED DRUG ADDICT PARIAH
"The subliminal message of the charity claim was in any event clear: Ms Heard would not wish to keep any of Mr Depp's money, because he had subjected her to serious violence. The evidence presented, and was obviously intended to present, her in the strongest terms as both virtuous and a victim," Caldecott said.
JOHNNY DEPP ACCUSES AMBER HEARD OF ABUSING HIM & HAVING FAKE 'PAINTED-ON BRUISES'
The Daily Mail was the first to report on the texts Depp allegedly sent about Heard.