NEWS
Ed Sheeran Spotted Leaving Court In The U.K. While Facing Copyright Claims For Hit Song 'Shape Of You': Photos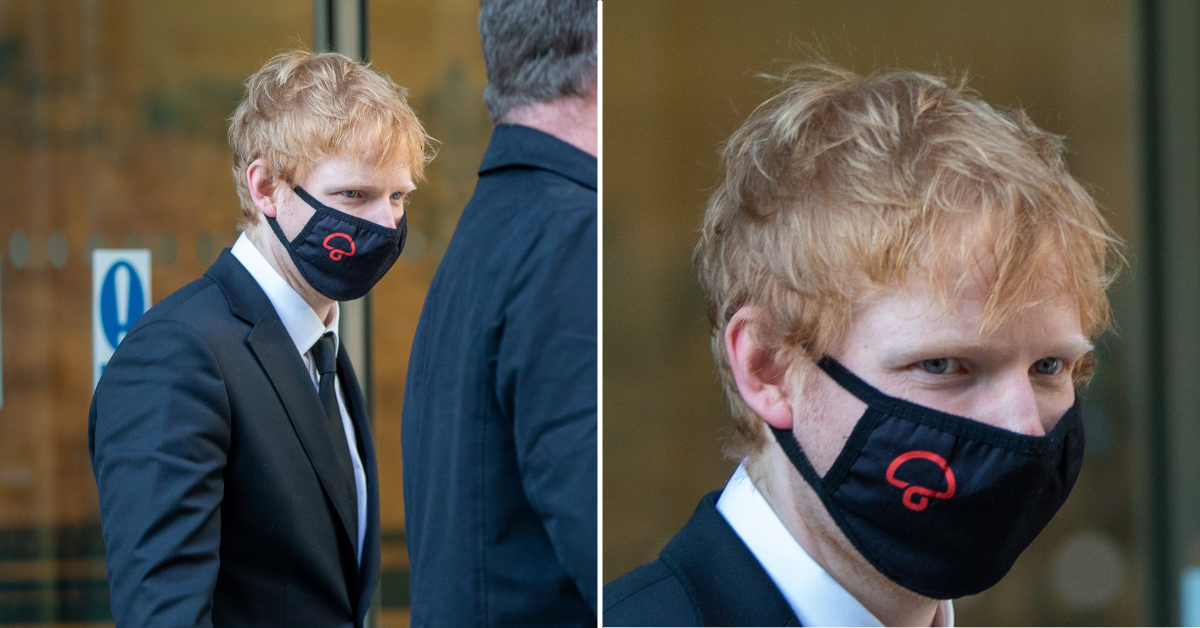 Ed Sheeran was spotted while leaving the courthouse amid his ongoing copyright case.
The U.K.-born artist was photographed looking very serious while leaving the Rolls Building in London on Thursday, March 10, marking the fifth day of his High Court trial.
Article continues below advertisement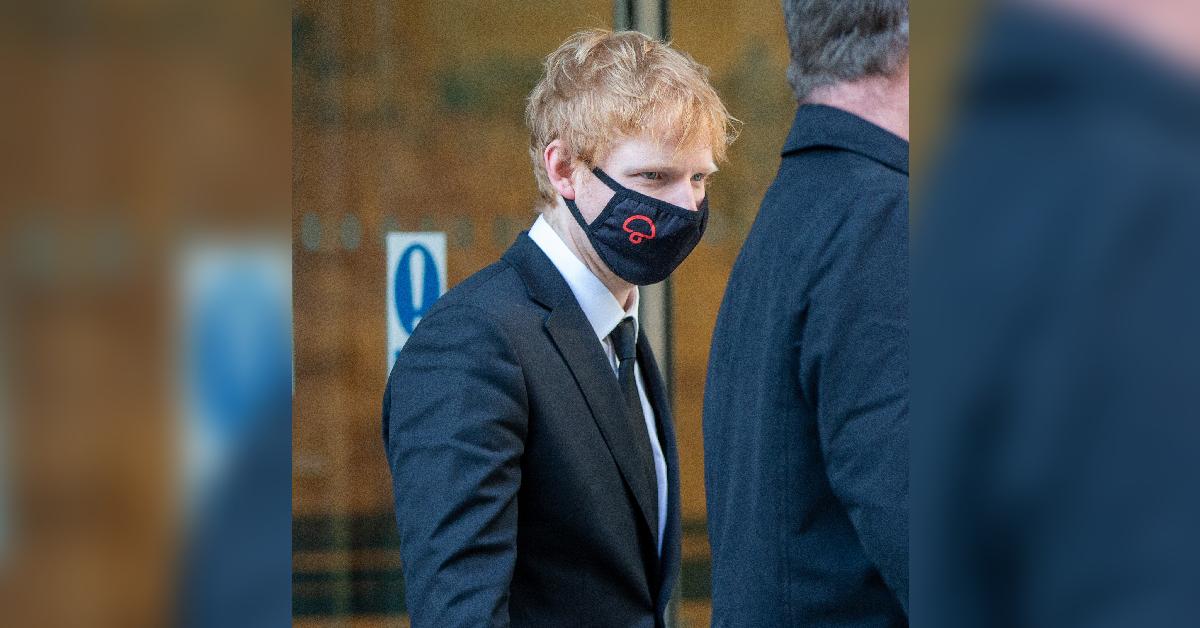 Sheeran, 31, is facing allegations that he stole the idea for his 2017 hit "Shape of You" from songwriters Sam Chokri and Ross O'Donoghue.
Chokri and O'Donoghue are accusing Sheeran of copyright infringement by insisting that their 2015 song "Oh Why," which was released under the artist name Sami Switch, was ripped of by Sheeran in his smash hit that they believe sounds "strikingly similar," according to BBC.
Article continues below advertisement
A lawyer for Chokri and O'Donoghue, Andrew Sutcliffe, claimed the "Castle on the Hill" crooner treats famous songwriters differently from lesser-known ones, while insisting that Sheeran "borrows ideas and throws them into his songs, sometimes he will acknowledge it but sometimes he won't."
However, the singer vehemently denied those claims, telling the court that he credits "lots" of lesser-known artists on his tracks, while providing his songs "Shivers" and "Visiting Hours" as examples.
Article continues below advertisement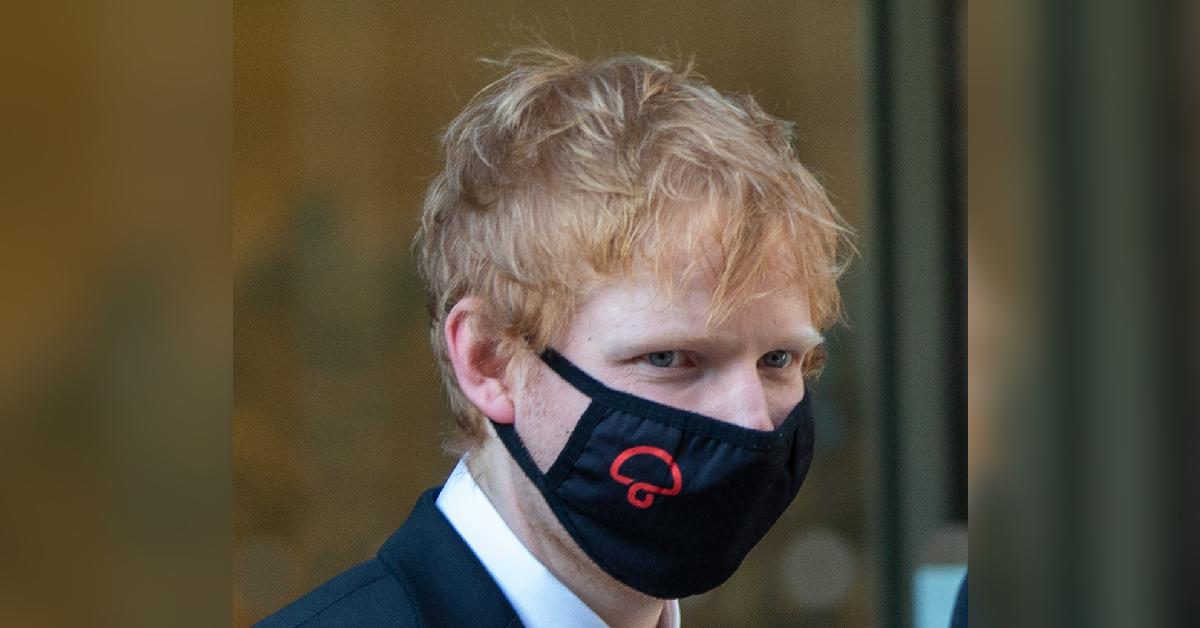 According to the outlet, Sheeran collaborated on writing the song in question with co-writers Steve Mac and Snow Patrol's Johnny McDaid, who were both present in the courtroom earlier this week.
Sutcliffe argued in the court that "The evidence is overwhelming that at the time of writing Shape of You, your songwriting process involved collecting ideas."
"You say it's overwhelming, I don't agree with that," Sheeran fired back.
Article continues below advertisement
The Grammy-winner also insisted that the contested part of the song was "very short" and "entirely commonplace."
"Even so, if I had heard Oh Why at the time and had referenced it, I would have taken steps to clear it," he continued. "I have always tried to be completely fair in crediting anyone who makes a contribution to any song I write."
Article continues below advertisement
"I do refer to other works on occasion when I write, as do many songwriters. If there is a reference to another work, I notify my team so that steps can be taken to obtain clearance, he added, while noting: "I have been as scrupulous as I possibly can and have even given credits to people who I believe may have been no more than a mere influence for a songwriting element. This is because I want to treat other songwriters fairly."
This isn't the first time Sheeran has been accused of stealing ideas, as he was previously sued for copyright infringement with his 2014 track "Photograph," which he paid $20 million to settle in 2017.
However, he pointed out in the current trial this week, that he only settled the matter because the case was a "nuisance" and "more trouble than it was worth."
According to Daily Mail, Sheeran also explained to the court that he does not have a "premeditated thought process," when writing songs.
"Almost all of my songs are written in under two hours. I think of them as sort of 'excitement bottles' — if a song is working, the excitement pushes it to the point where it's finished. If it's not, then I'll leave it and move on to something else," he reportedly stated.