NEWS
El Chapo's Wife Emma Coronel Aispuro Arrested On International Drug Trafficking Charges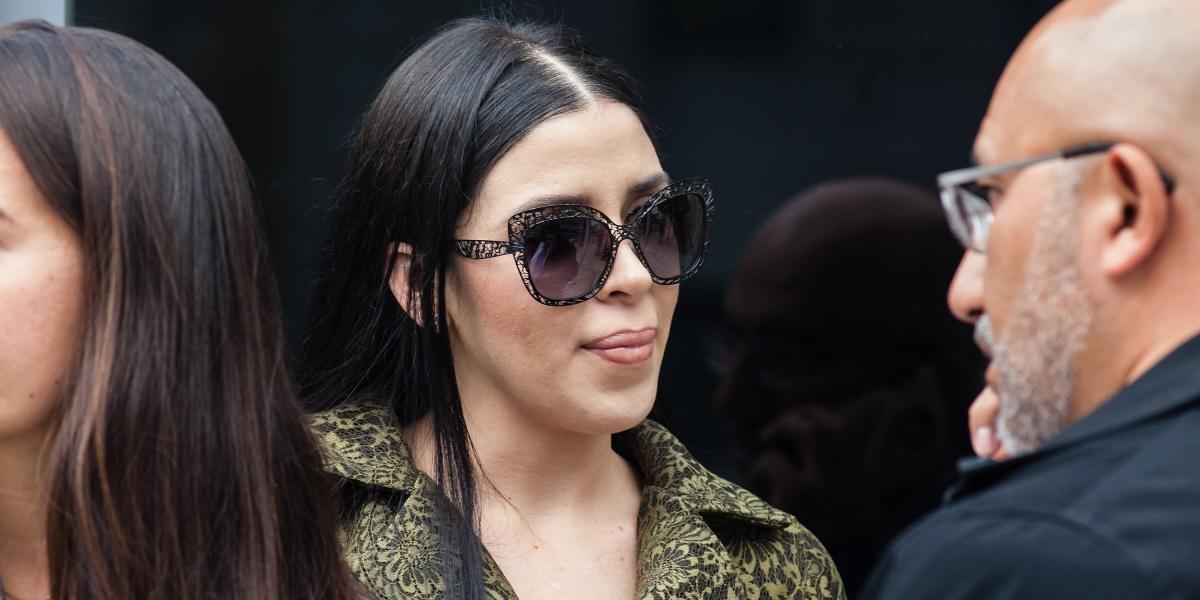 The wife of notorious drug kingpin Joaquin "El Chapo" Guzman was arrested on Monday on international trafficking charges, federal prosecutors said.
Emma Coronel Aispuro, 31, was apprehended at Dulles International Airport in Virginia on charges of participating in a conspiracy to distribute cocaine, methamphetamine, heroin and marijuana for importation into the United States.
Article continues below advertisement
The former beauty-queen is also accused of plotting her hubby's wild escape from Altiplano prison in Mexico back in July 2015. Guzman escaped his through an entry under the shower to a mile-long lighted tunnel with a motorcycle on rails.
In addition, Coronel Aispuro, who appeared on the VH1 reality-TV show Cartel Crew in November 2019, has also allegedly participated in the planning of a second prison escape before Guzman was extradited to the U.S. in January 2017.
Article continues below advertisement
Considered the most powerful drug lord in Mexico, Guzman arrested in Mexico in February 2014 after hiding out from authorities. Prosecutors alleged that his wife was she aware of his role as the leader of the violent Sinaloa cartel, but also assisted in his drug trafficking operation.
After a high-profile in Brooklyn, New York, Guzman was sentenced to life in prison plus 30 years in July 2019. He was also ordered to forfeit more than $12.6 billion.
Article continues below advertisement
In November 2007, Guzmán married the then 18-year-old, who was the daughter of one of his top deputies, Inés Coronel Barreras, in Canelas, Durango. In August 2011, she gave birth to twin girls, Maria Joaquina and Emali Guadalupe, in Los Angeles County Hospital.
Coronel Aispuro, a dual citizen of Mexico and the United States, is set to appear by video conference before a judge in Washington D.C. on Tuesday.