ENTERTAINMENT
Elisabeth Moss Reveals How 'The Handmaid's Tale' Changed Her Life, Says 'The Show Has So Much Humanity'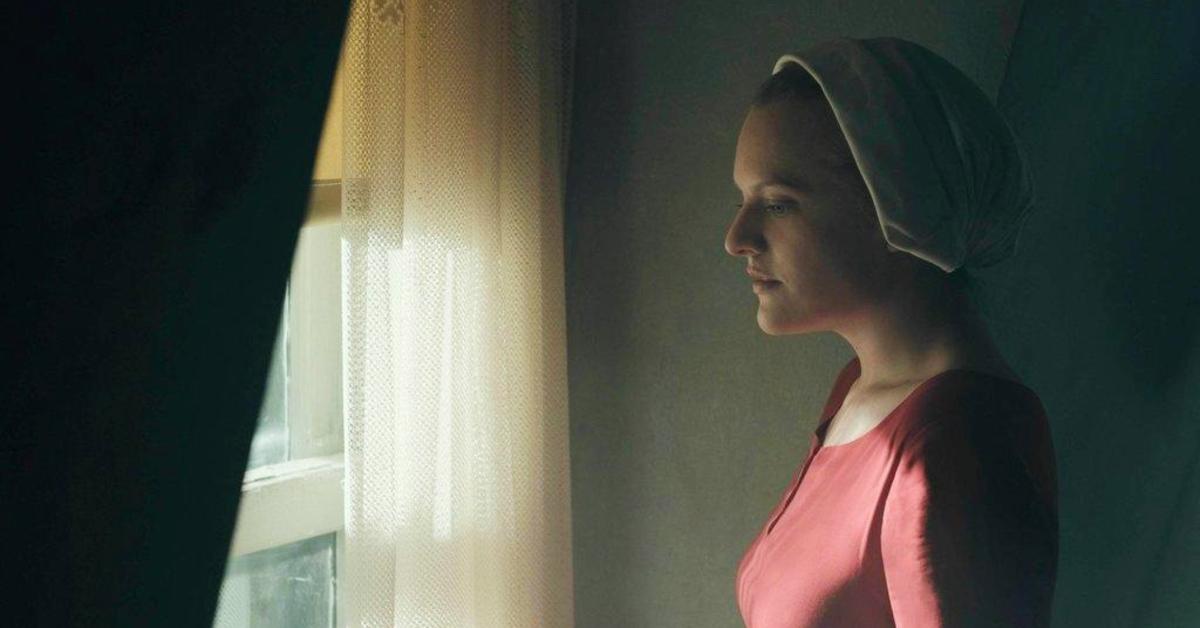 She's only 38, but Elisabeth Moss has been on a roll for decades. The award-winning actress has had memorable turns as the president's daughter in The West Wing and as the glass ceiling-shattering Peggy Olson in Mad Men.
Article continues below advertisement
Now, in the hit Hulu drama The Handmaid's Tale — which returns on April 28 — she's earning raves for her portrayal of June Osborne, the sex slave turned rebel leader who's hell-bent on destroying the dystopian nation of Gilead. It's a project that's especially close to her heart.
"The show has so much humanity, and it's also incredibly relevant and truthful," she says. "I respect and value it so much."
Article continues below advertisement
Here, Moss opens up about the challenges of her multiple roles as actress, producer and director, how the series has changed her life and the high drama fans can expect this season.
Article continues below advertisement
When we last left June, her battle to bring down Gilead threatened to consume her. What's next for her?
There's a lot of rage and anger. There's also a desire to sweep things under the rug and say that it's all going to be fine, there never was a problem and let's just forget everything that just happened. But much of June's journey is a sort of screaming into the wind, "We will not forget."
What happens between June and her nemesis, Aunt Lydia?
God, June versus Aunt Lydia. One of the things we deal with this season is power, what it means and how it can be dangerous and destructive. June and Lydia are both seeking power but in very different ways and with different objectives.
Article continues below advertisement
Gilead came to be after an attack on the U.S. Capitol, which obviously has particular relevance now. What are your thoughts on the timeliness of the series?
There's never been any design to write from the headlines. We follow these characters who are very, very human. I think the show resonates with people because it's about human nature and the problems we all encounter, whether we have big lives or small lives or wherever we are. Those themes are always going to be relevant.
Article continues below advertisement
How has your life changed in the course of the show?
The most significant change is being a producer, which I had done [on] a couple tiny films before but never on this level. I was very fortunate to be asked in the first season, and I didn't want just the credit, but to participate and learn. Now I have my own production company.
You also direct some episodes this season, so you had your hands full.
I just felt that I was up to the task after a few years of watching and learning and working with some really incredible directors. One thing I've learned about myself is that I do operate really well under pressure. The more I have to do, the happier I am.
Article continues below advertisement
How do the actor and director parts of you work together when you're filming?
I've been so intrinsically involved in this show from the very beginning that it exists in my bones, so it's not as big a shift as you would think to take on that new position. The thing I was most nervous about was directing the other actors [because] you're not supposed to give notes to [them] when you're an actor. It's the worst thing you could possibly do and I'm trained not to do that. But that ended up being my favorite part of the whole experience. I have this incredible cast to work with, so it's like tinkering with a Maserati.
What makes The Handmaid's Tale so special to you?
I've been acting for 32 years, and you can't take these kinds of scripts and this kind of opportunity for granted. I just want to live up to the material and do it justice. I love this show so much.