Addiction & Unimaginable Loss: How Music Helped Eric Clapton Survive—Watch The REELZ Doc
Thanks to his steady riffs and impeccable style, Eric Clapton ruled the rock music scene. Despite his success, the musician remains tight-lipped when it comes to the inspiration behind his memorable hits — but now, fans can finally gain some insight into his personal and professional life in the new REELZ documentary Eric Clapton: Story of His Songs, airing Sunday, January 3.
Article continues below advertisement
In the special, band members, journalists and industry experts weigh in with their own stories as to how a trio of tracks helped shape his legendary career.
First up is his 1977 hit "Cocaine," in which Clapton confronted his drug addiction while providing a stark warning about its dangers. Illuminating the depths of that addiction is touring bandmate Marcella Detroit, who recalls one particularly hedonistic tour with Clapton that was fraught with excess and overindulgence.
BRONNY JAMES IS FOLLOWING IN HIS DAD LEBRON JAMES' FOOTSTEPS — SEE PHOTO EVIDENCE
Fast-forward to 1991, when Clapton's life came to a crashing halt, as he lost his 4-year-old son in a horrific accident. "I actually was hysterical," the musician said of receiving the tragic news via a phone call. "I could not let myself believe it."
He then channeled his grief in "Tears in Heaven," which TV and radio broadcaster Paul Gambaccini says "was written as therapeutic use of music to try to come to terms with his loss." Back-up singer Tessa Niles and renowned bassist Nathan East share their intimate memories of the tough time, in addition to how they helped Clapton put together the album Unplugged, which became one of the bestselling live albums of all time.
Article continues below advertisement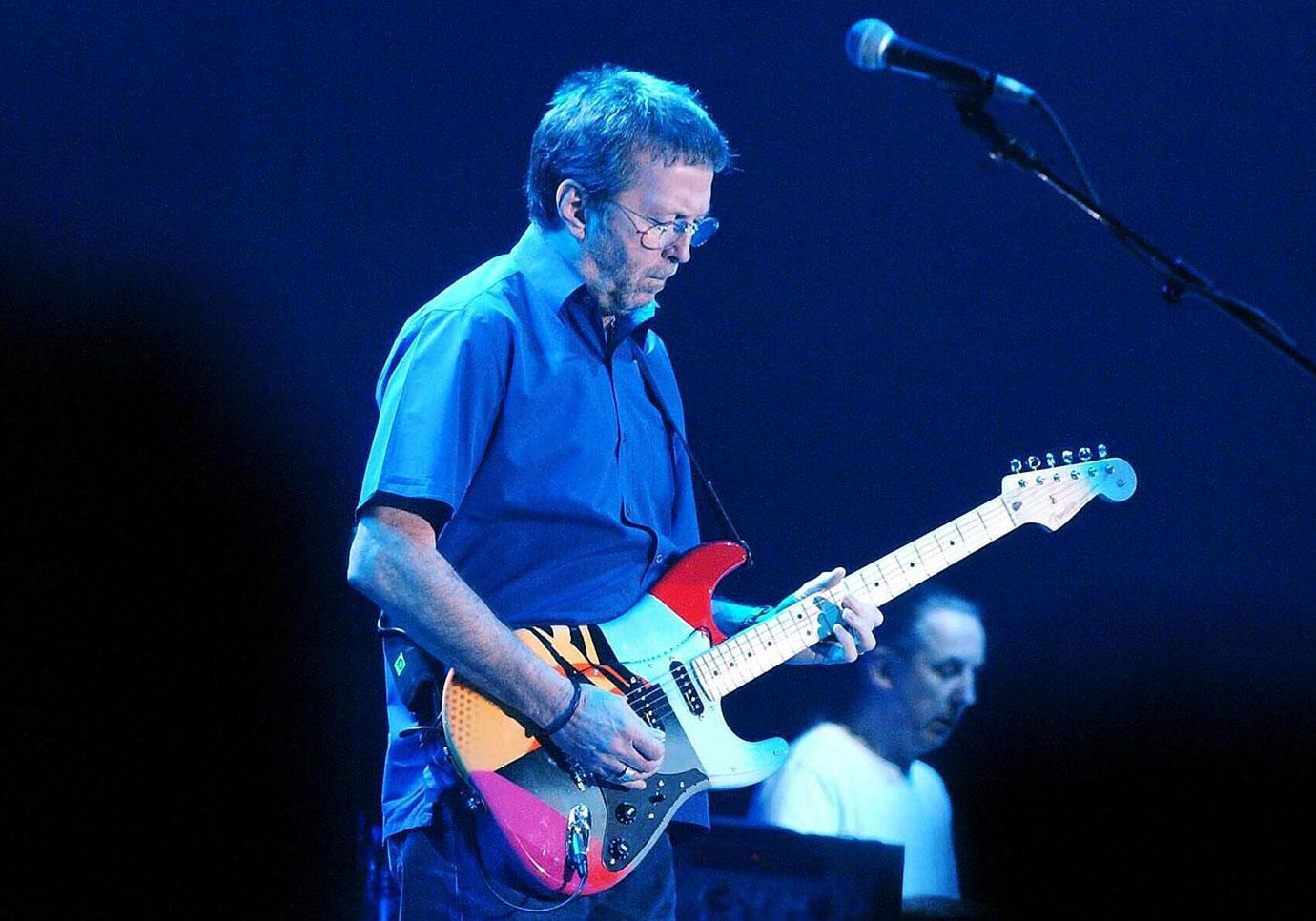 For more on how Clapton catapulted from cult blues hero to one of the most influential and celebrated guitarists and songwriters of all time, tune in to Eric Clapton: Story of His Songs, Sunday, January 3, at 9 p.m. ET on REELZ.
Watch REELZ on DIRECTV 238, Dish Network 299, Verizon FiOS 692, AT&T U-verse 1799 and in HD on cable systems and streaming services nationwide. Find REELZ on your local cable or satellite provider at www.reelz.com.